Construction of Panama station and of the bus terminal

Construction activities
Until 2021 Weekdays, from 7 a.m. to 7 p.m.*
South Shore
Nature of the work
The Panama station of the Réseau express métropolitain (REM) will be located in the middle of Highway 10, near the current Panama bus terminal. The station will be accessible via a pedestrian tunnel under Highway 10 and will be connected to Secteur T and the future Panama bus terminal.
The future bus terminal will be located at the actual site of the main parking. Temporary infrastructures (parking and bus terminal) have been put in service in order to allow sufficient space for construction work.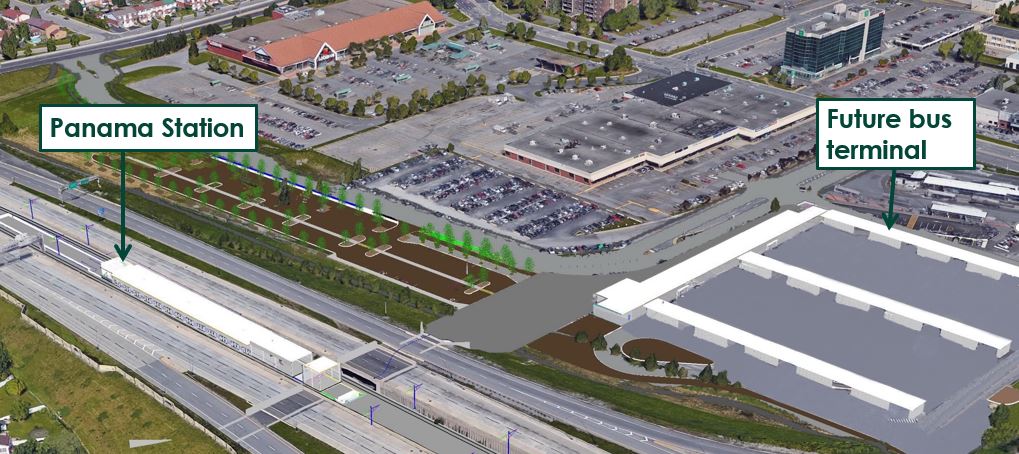 Construction of the Panama station and the future bus terminal is underway. The work will continue until the REM's planned commissioning and includes the following steps: 
Installation of the station walls, windows and roof 
Installation of interior infrastructure (electricity, plumbing, electromechanical equipment, etc.) 
Landscaping
Impacts and mitigation measures
This work will generate noise, dust and truck traffic. Environmental experts will monitor noise and air quality to ensure that project criteria are met. Mitigation measures may be implemented if necessary.
The obstruction of Philippines Street is maintained. Access is possible via Portugual Street.
The following map shows the work zone: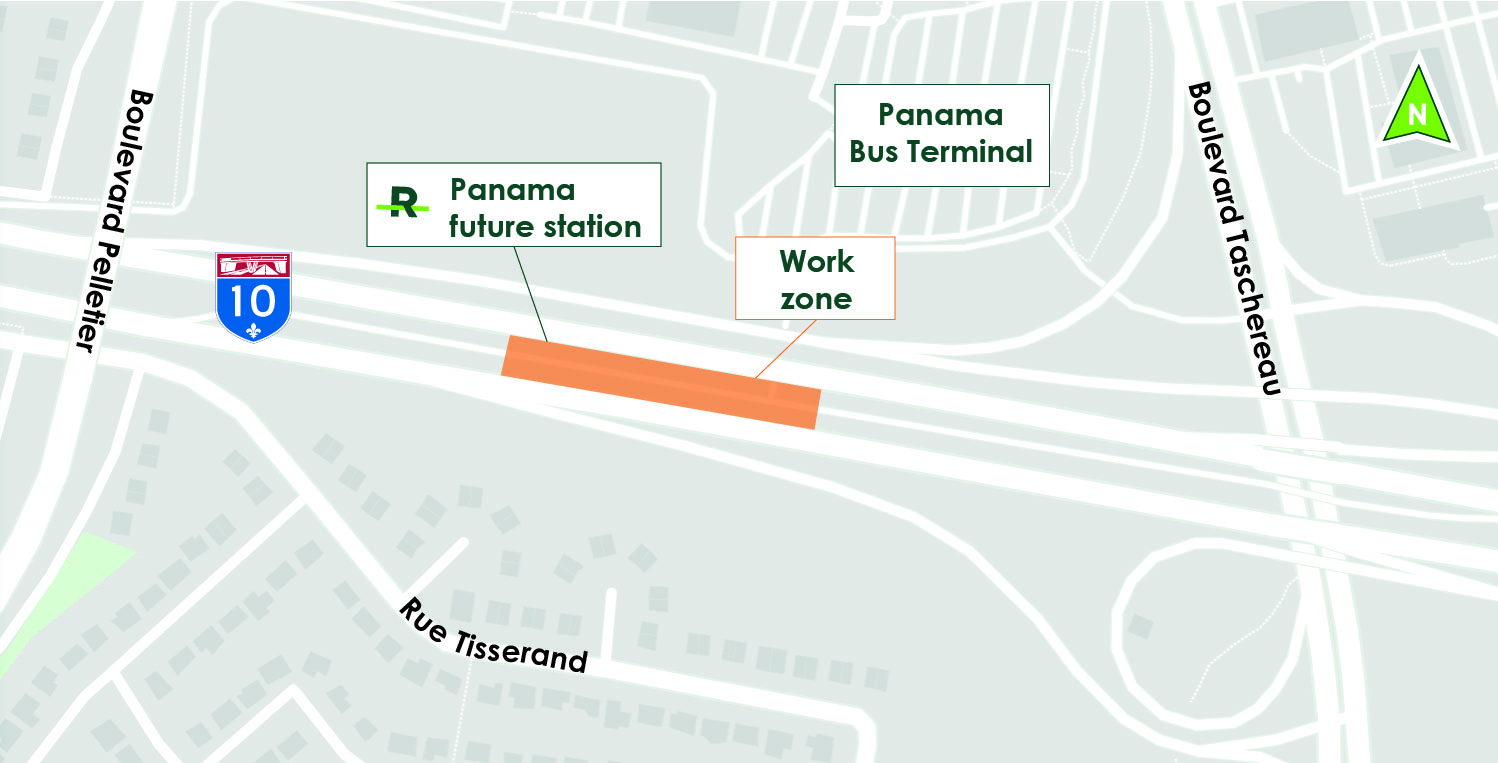 * In addition, work before and after this time period, or on the weekend, may be necessary. Please note that due to the nature of the activities being performed, work cannot be interrupted while it is in progress; it must be completed so as to maintain the integrity of the existing infrastructure.
For all questions | 1 833 REM-INFO
Write us via the contact form of the "Contact us" page. You may contact us by phone on weekdays between 8:00 am and 5:00 pm.