Closure of service lane and right lane of Highway 10 East

Road | During the night only
On July 6 and 7, 2018, from 10:30 pm to 5 am
South Shore
Où : voie de service de l'autoroute 10 est et voie de droite de l'autoroute 10 est
 
Nature des travaux
Dans le cadre des travaux du REM, la voie de service de l'autoroute 10 est et la voie de droite de l'autoroute 10 est seront fermées à la circulation de la nuit des 6 et 7 juillet. Ces travaux sont réalisés en vue de la construction des futurs piliers de la structure aérienne du REM. Les dates des travaux sont susceptibles d'être modifiées en fonction des conditions météorologiques.
Impacts et mesures d'atténuation prévues
Des panneaux routiers seront installés sur le chantier afin de rediriger la circulation. Le détour prévu pour les automobilistes est illustré ci-dessous :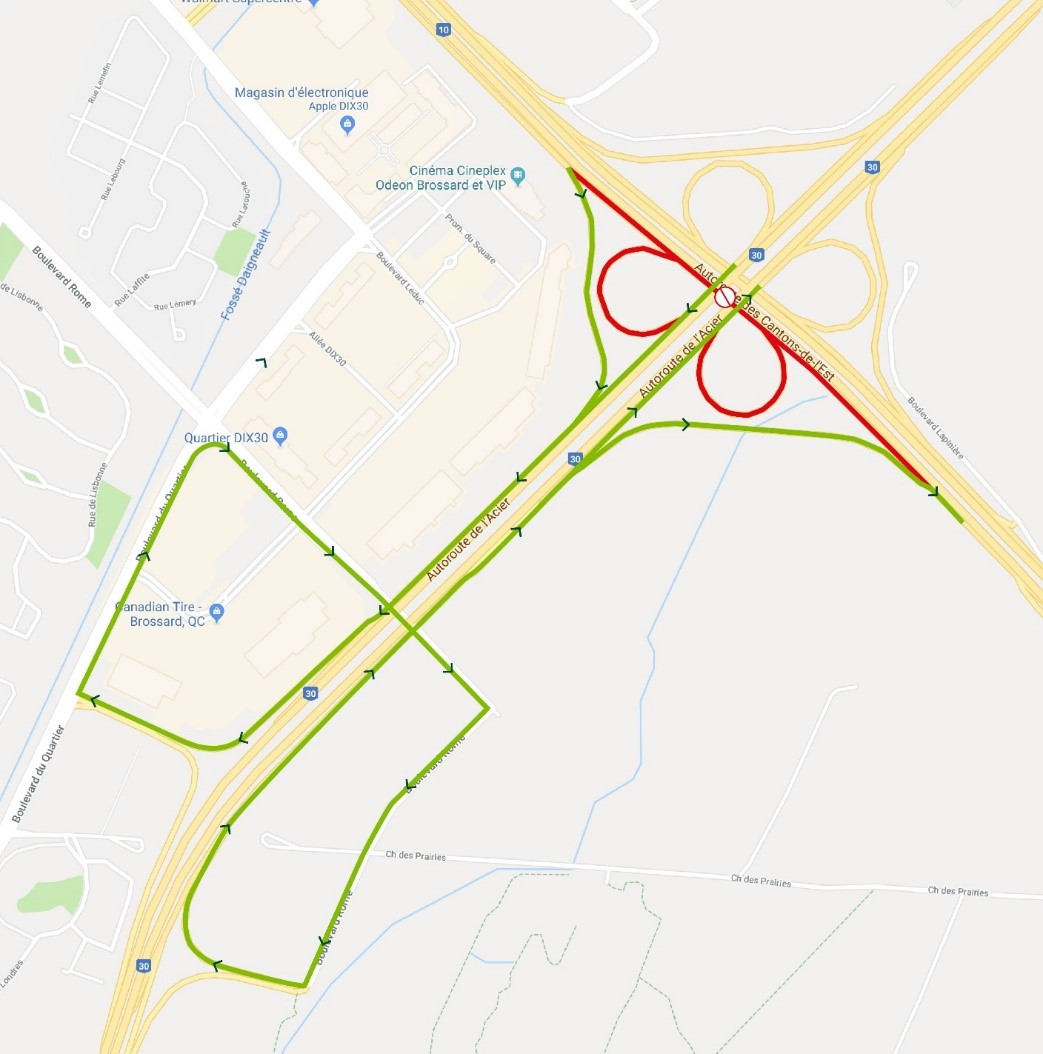 For all questions | 1 833 REM-INFO
Write us via the contact form of the "Contact us" page. You may contact us by phone on weekdays between 8:00 am and 5:00 pm.