The Réseau express métropolitain (REM) is one of the biggest transport projects in recent years. Preparatory work have already started in order to build this automated light rail network (26 stations, 67 km). Then, the construction work will be even more visible starting June 2018:
Set up of temporary access/exit ramp on highway A10 (Brossard)

Excavation of Édouard-Montpetit and McGill stations

Construction of Canora and Mont-Royal stations, along the Deux-Montagnes line

Preparatory work for the construction of the piles for the REM air structure, along the highway A40 (West Island)

Preparatory work for the boring of the Montréal-Trudeau Airport tunnel
We provide you with several tools—including our newsletter—to keep informed of construction sites and impacts throughout the REM work.
Newsletter in your area
Subscribe to keep informed about major project milestones and construction activities in your area.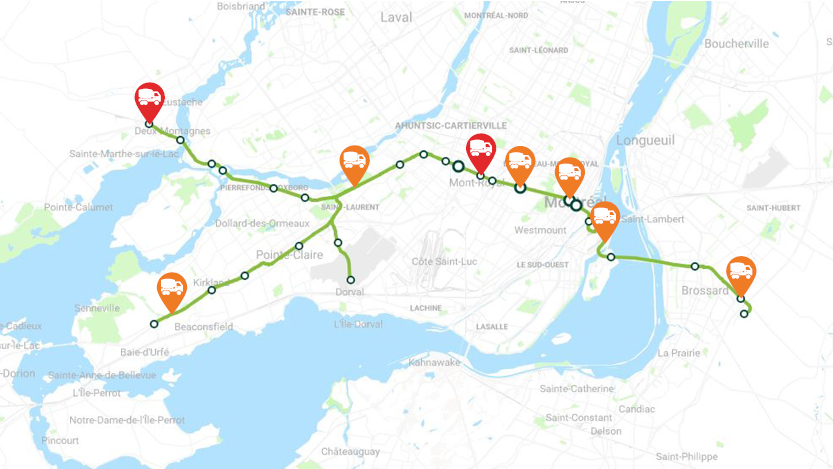 Quick access
Work schedule in 2018-2019
Construction sites map
SMS alerts (traffic disturbance)
Citizens space: South Shore
Citizens space: Downtown Montréal
Citizens space: Center and Airport
Citizens space: West Island
Citizens space: North Shore
Citizens space: Deux-Montagnes and Mascouche lines