11th Avenue - Conversion of level crossings into overhead crossings

Construction activities
In progress
West Island and Airport
Reassembling the gantry
Nature of the work:
In order to complete the assembly of the components of the Anne Launch Gantry, which will begin construction in 2022, a complete obstruction of 11th Avenue between 4th Avenue South and Jean-Brillant Avenue will be required.
This obstruction will take place on Friday, December 3, between 9 a.m. and 3 p.m.
Schedule 
Work sequence
Obstructions
Friday, December 3, between 9 am and 3 pm 
Reassembling the gantry

Complete closure of 11th Avenue and the east sidewalk between 4th Avenue South and Jean-Brillant Avenue. 
Sidewalk and residences will remain accessible during the work. Pedestrians will be able to walk safely on the west side of the sidewalk to cross the obstruction.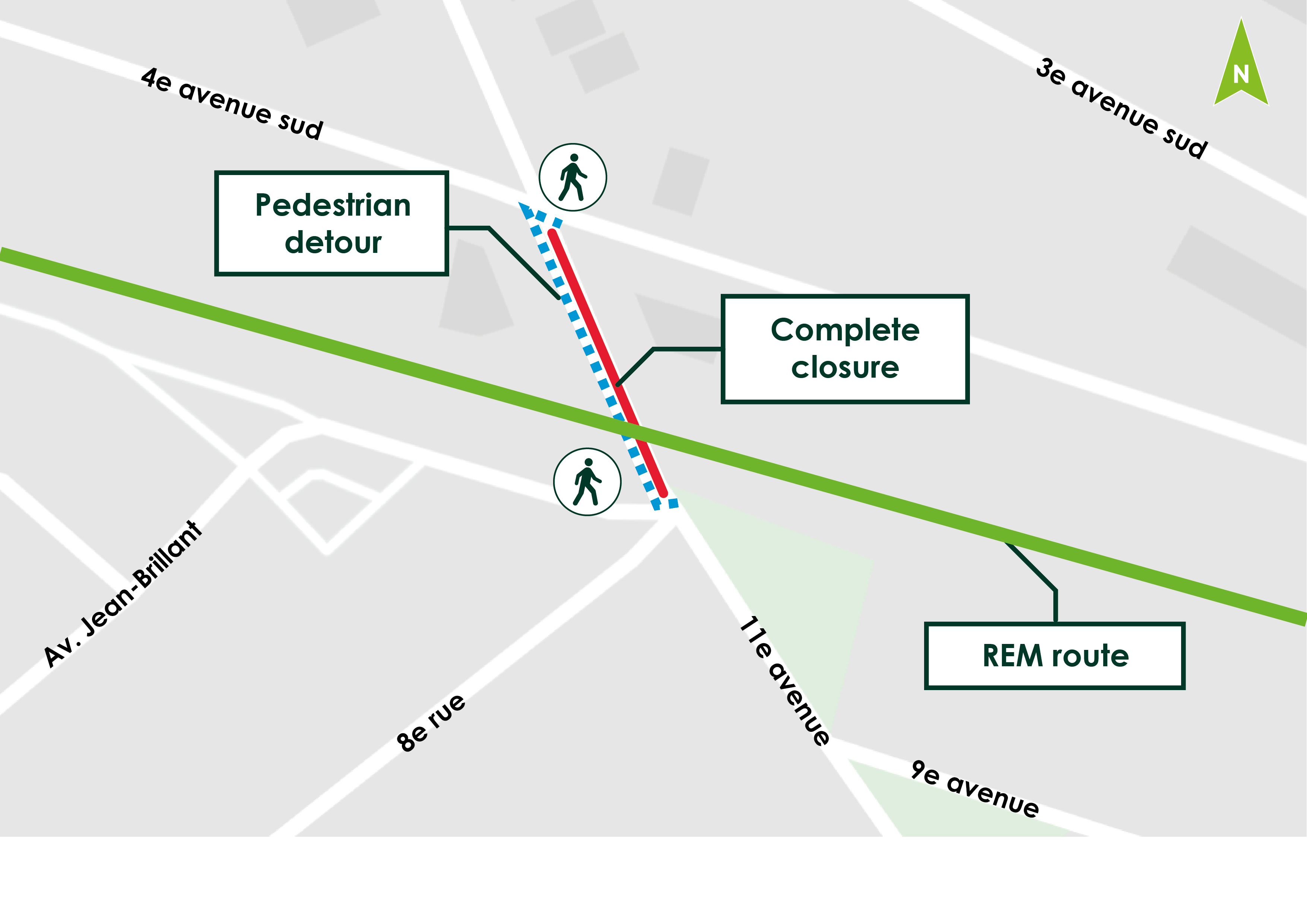 Construction of the overpass
Nature of the work: 
The Réseau express métropolitain (REM) is a new automated light rail transit system. It will include 26 stations and span Greater Montréal with 67 km of tracks. The REM will gradually replace the commuter train on exo's Deux-Montagnes line. 
For safety reasons linked to the frequency of passing REM trains, the existing level crossings will be transformed by raising the track. 
In Pierrefonds–Roxboro, the level crossings on Alexander Street and Sunnybrooke Boulevard will be converted into railway overpasses. The 11th Avenue, Gouin Boulevard West and Des Sources Boulevard level crossings will be eliminated as a result of the construction of a 1.5kilometre elevated structure.  
The following table shows the phases involved in constructing these new infrastructures: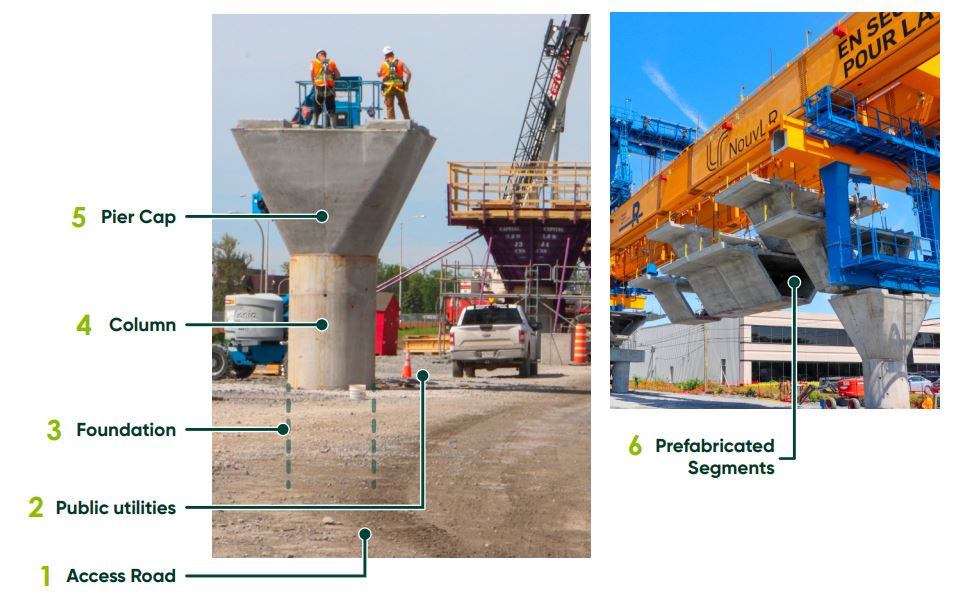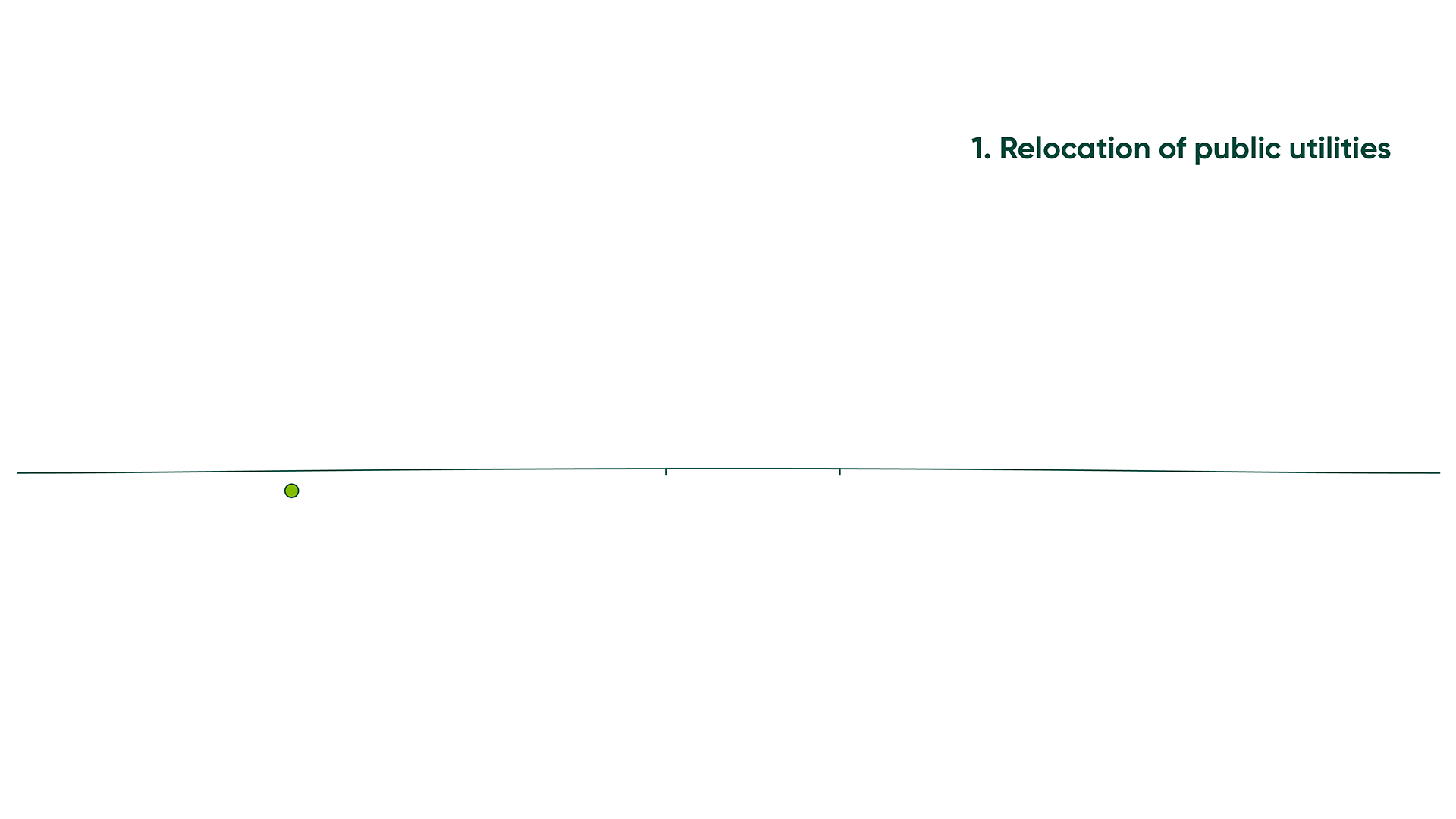 Schedule 

Work sequence

Obstructions

Spring–summer 2021 

Duration: about 5 months

1. Relocation of underground public utilities 

2. Construction of the elevated structure 

Foundation drilling 

Pillar installation 

Retaining walls in the area close to the elevated structure

3. Installation of pierheads using a launching beam (2022) 

Long-term narrowing of lanes with pedestrian and cyclist access maintained at all times 

Signage for detour route in case of complete closures 
Impacts and mitigation measures: 
The goal of the REM project office and the NouvLR consortium is to mitigate the impact on local residents and ensure everyone's safety by taking all appropriate measures. 
This work will generate noise, vibration, dust and a high volume of truck traffic. 

Appropriate mitigation measures to minimize noise and dust will be implemented based on the work in progress. 

Long-term traffic barriers may be put in place to ensure safety at the construction zones. 
For all questions | 1 833 REM-INFO
Write us via the contact form of the "Contact us" page. You may contact us by phone on weekdays between 8:00 am and 5:00 pm.