Construction of the Rivière-des-Prairies railway bridge (between Ile-Bigras and Sainte-Dorothée)

Construction activities
Starting fall 2019 7 a.m. to 7 p.m., weekdays*
North Shore
Nature of work
In addition to repairing the existing railway structure, the work includes building a new railway bridge to double up the railway tracks and allow the REM to travel over Rivière-des-Prairies between Ile-Bigras and Sainte-Dorothée.
Repair and construction of the railway bridges between Ile-Bigras and Sainte-Dorothée will take place simultaneously.
Work is anticipated to take place between May 2019 and December 2020, during the day, as listed in the table below: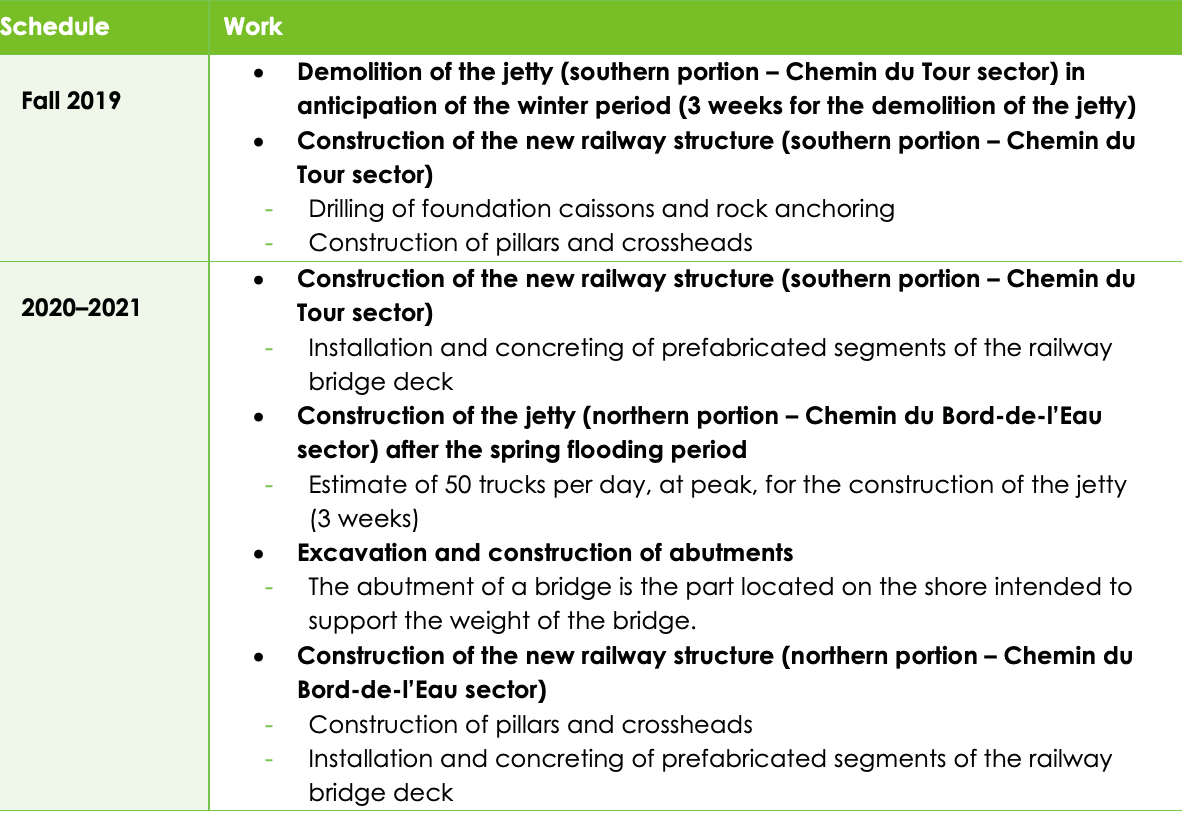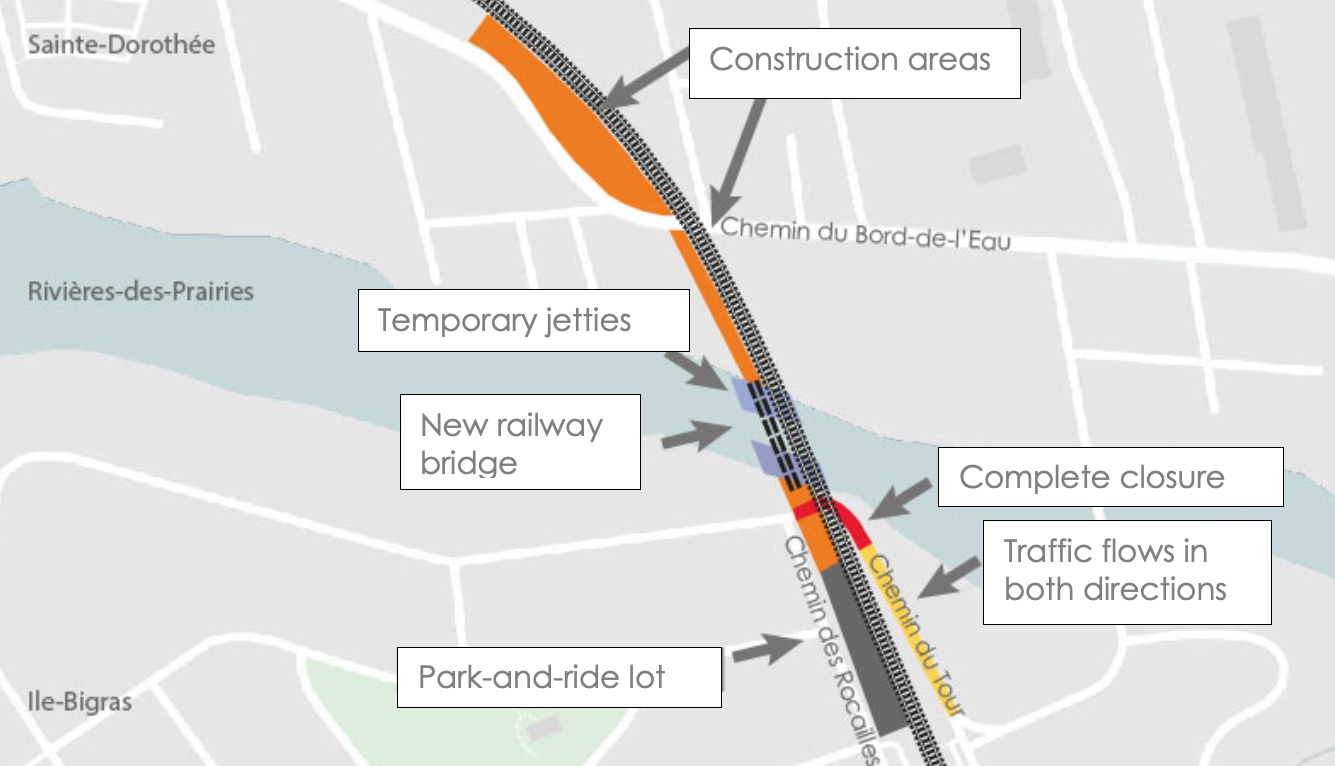 The map above shows the construction zones and traffic pattern disruptions that will be set up
Impacts – road traffic
The section of Chemin du Tour located to the east of the railway structure will allow local traffic in both directions to maintain access for residents.
The Chemin du Tour will be completely closed under the railway track.
Short-term occasional obstacles will be required on Chemin des Rocailles, between the park-and-ride lot and Chemin du Tour. Traffic will be maintained with flaggers or detours will be set up.
Mitigation measures
The work will generate noise and vibration. The work methods and mitigation measures put in place aim to reduce impacts at source through the use of acoustic enclosures around the machinery, where possible.
Special attention will be paid to controlling debris and dust caused by the work. Cleaning will be carried out by the work teams, as required.
Activities will be overseen and coordinated by our environmental experts, in compliance with applicable standards and regulations.
For all questions | 1 833 REM-INFO
Write us via the contact form of the "Contact us" page. You may contact us by phone on weekdays between 8:00 am and 5:00 pm.