Construction of the station Du Quartier

Construction activities
Until 2022 On weekdays, from 7 a.m. to 5 p.m.
South Shore
Nature of the work
Station Du Quartier will be located in the centre of Highway 10, where the future Du Quartier overpass will be built. Pedestrian walkways will be built over Highway 10 and from the overpass, to provide access.
Construction work on station Du Quartier began in October 2018 and will be completed in 2022. Current work includes the interior and exterior station design.
Impact and mitigation measures
This work will generate noise and dust. In order to ensure the project's noise and air quality criteria are met, monitoring by environmental experts will take place throughout the work. Mitigation measures may be implemented if necessary.
The following map shows the area concerned: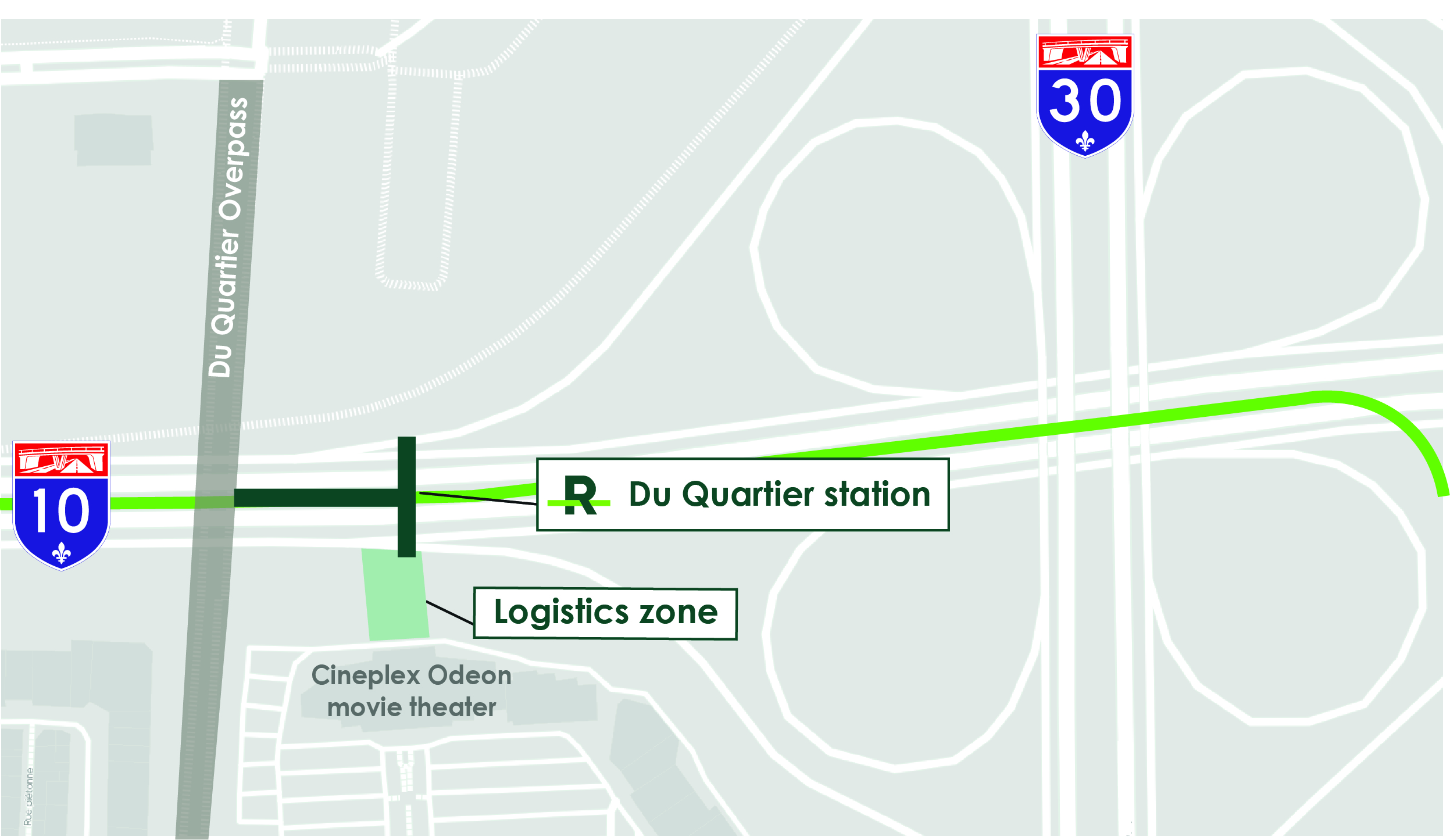 * Work will be carried out between 7 a.m. and 5 p.m. Work before and after this time period will be necessary to mobilize and demobilize all the elements required to perform the work and to clean up the site. Due to the nature of the activities being performed, work cannot be interrupted while it is in progress; it must be completed so as to maintain the integrity of the existing infrastructure.
For all questions | 1 833 REM-INFO
Write us via the contact form of the "Contact us" page. You may contact us by phone on weekdays between 8:00 am and 5:00 pm.