Construction work on the Rive-Sud terminal station

Construction activities
Starting in September
South Shore
Nature of the work
Construction work on the future Rive-Sud terminal station and its related infrastructure will begin in the fall. This work will include the construction of pillars for the elevated structure, the widening of Rome Boulevard and the construction of the station.
Chemin des Prairies will be used as a truck route for the duration of the work. At the peak of the work, approximately 70 trucks could be on the road during the day.
Impacts and mitigation measures
The work and passing trucks may generate noise. The map below shows the route that will be used for the trucks: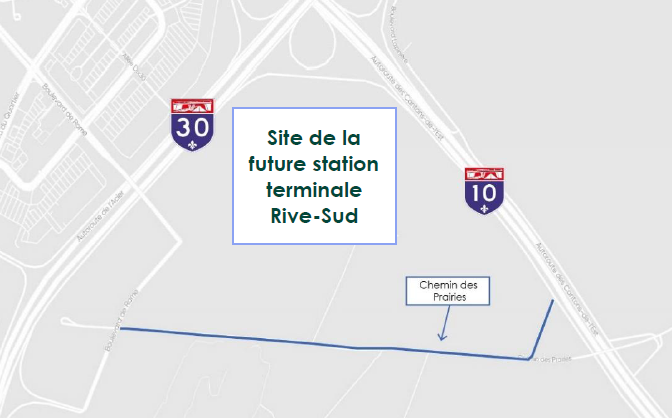 For all questions | 1 833 REM-INFO
Write us via the contact form of the "Contact us" page. You may contact us by phone on weekdays between 8:00 am and 5:00 pm.