Construction of the elevated structure and Pointe-Claire station

Construction activities
Beginning summer 2019 From 6:30 a.m. to 7 p.m.*, 7 days a week, depending on work progress
West Island
Nature of the work
Thefoundations of the elevated structure, including the caissons, columns and pierheads, have now been completed in certain sectors, so construction of the deck of the REM's elevated structure can now begin using launching gantries.
Prefabricated segments will be assembled one after the other to form the deck on which the REM's rail cars will run.
Watch the video.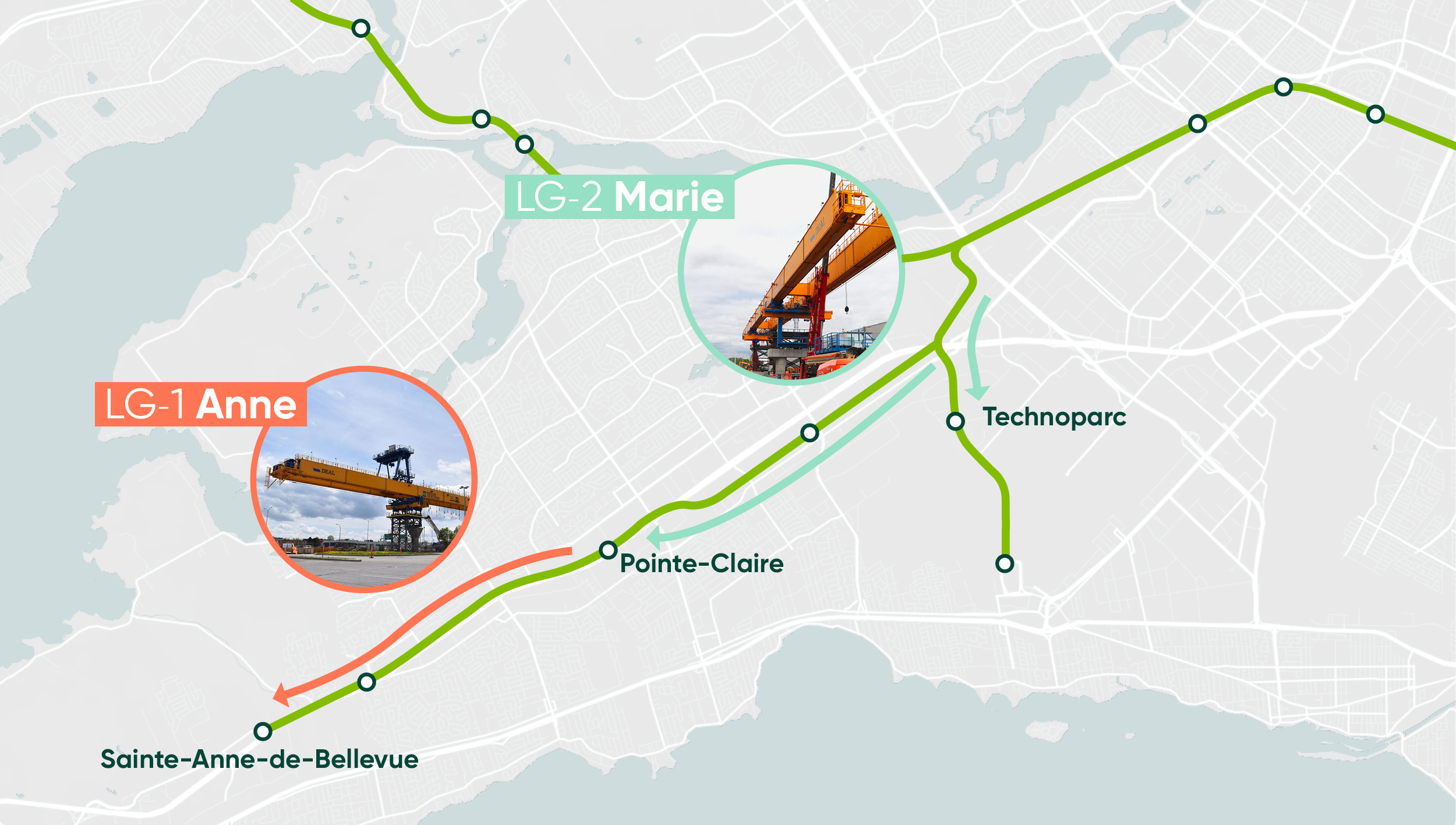 Work schedule
Summer 2019 to summer 2020: Construction of the elevated structure (installation of segmented beams)
Winter 2019 to winter 2020: Construction of the elevated structure (columns)
Spiring 2020: Beginning of construction of the station
Summer 2020 to winter 2020: Installation of rail
*The current sequence is subject to change without notice.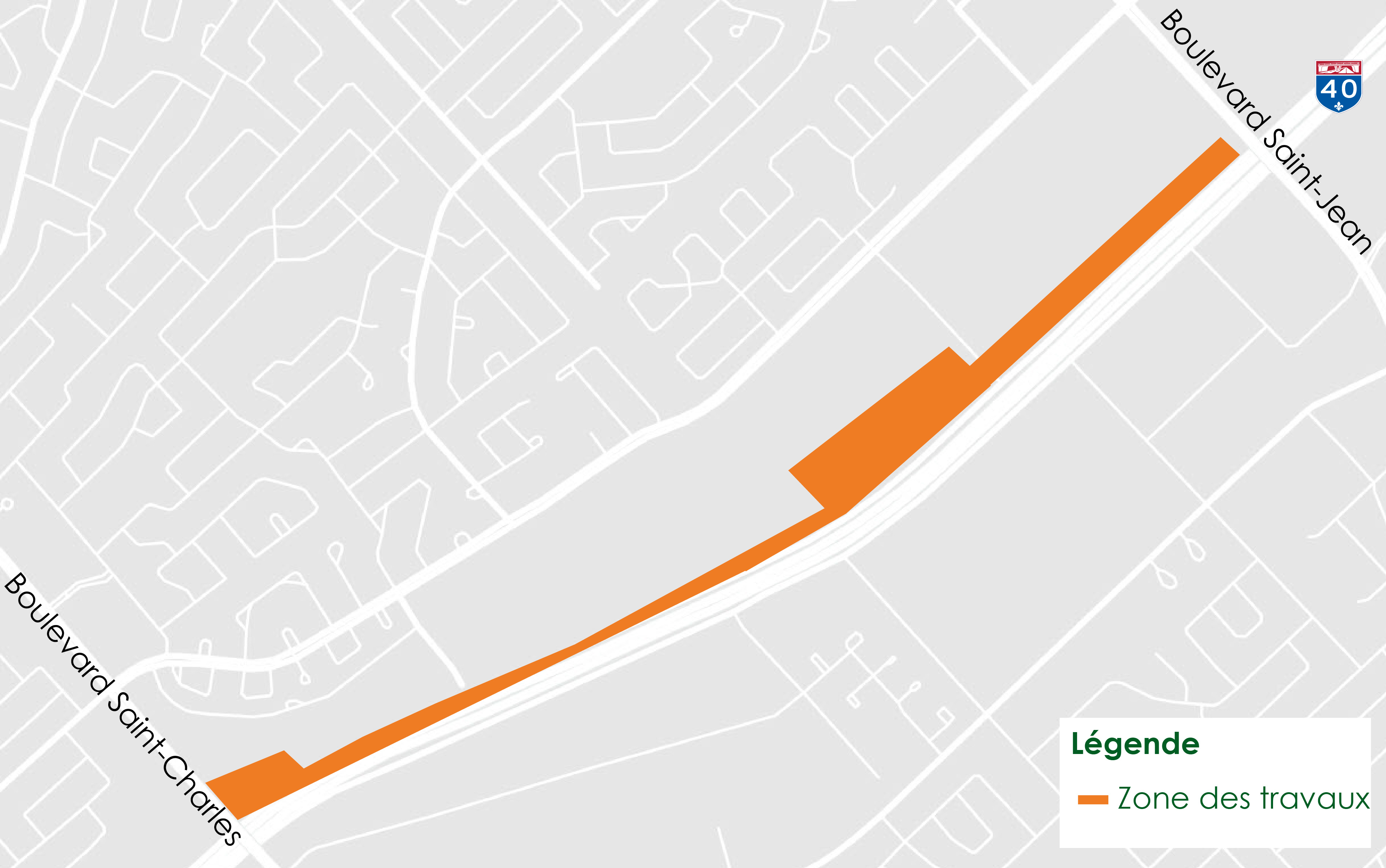 Work area around the Pointe-Claire station. Between Saint-Jean and Saint-Charles boulevards
Impacts and mitigation measures
Road traffic is permitted beneath the equipment thanks to engineer certification that the prefabricated segments are securely anchored. Nonetheless, full and partial closures will be implemented when the prefabricated segments are delivered, raised and assembled.
Just as for any construction site, the work will generate noise, vibrations, dust, heavy truck traffic and traffic disruptions. Mitigation measures will be implemented to prevent or minimize the impact on surrounding residents and ensure everyone's safety.
Elevated structure
The REM's elevated structure on the West Island allows for construction of a linear route, limiting the footprint and the impact of the construction work. 
Column height varies depending on a column's location on the route. There will be a minimum clearance of 5.3 metres (Ministère des Transports standard) below the deck to ensure passage of vehicles
The following diagram shows the profile of the elevated structure (for information purposes only):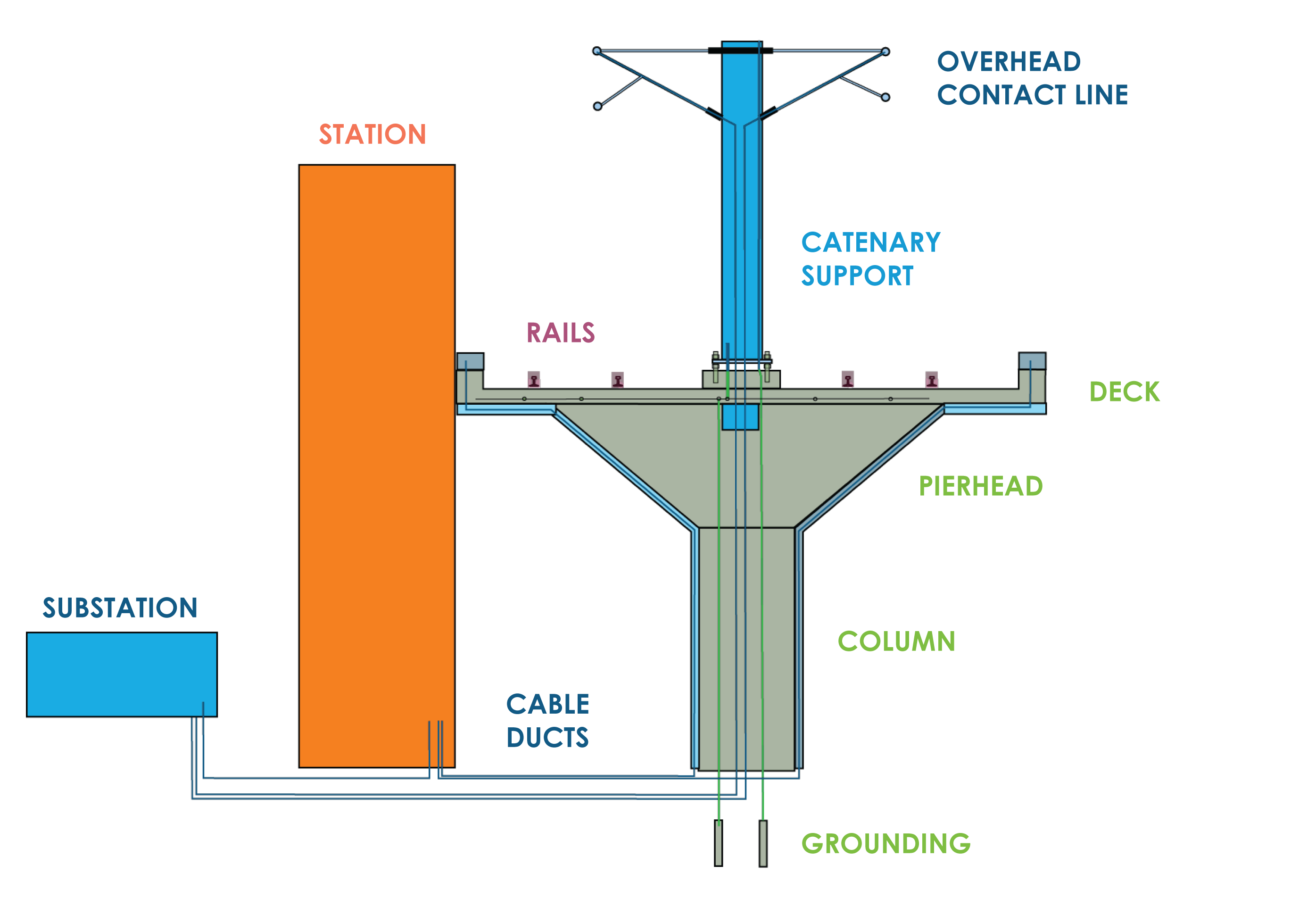 For all questions | 1 833 REM-INFO
Write us via the contact form of the "Contact us" page. You may contact us by phone on weekdays between 8:00 am and 5:00 pm.