Railway bridge construction in parc-nature Bois-de-Liesse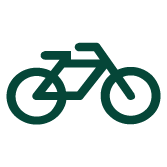 Pedestrian and cyclist
July to December 2019 During the day, on weekdays, from 6:30 a.m. to 7 p.m.
Montréal (West Island)
Where : Parc-nature Bois-de-Liesse 
Nature of the work
The REM route will replace the current Deux-Montagnes commuter train line in parc-nature Bois-de-Liesse. A new railway bridge will be built so that the track can be doubled to accommodate the REM.
The work sequence includes laying the foundation for the new railway structure, reprofiling the walking and cycling trail around Pitfield Boulevard (July and August 2019), and building the slab for the new railway structure. Work will be suspended on June 2nd for the Tour de l'Île cycling event. The trails will reopen when the work is done.
* The sequence may vary. Work will be carried out on weekdays. Preliminary and subsequent work will be necessary to mobilize and demobilize all the elements required to perform the work.
Pedestrian, cyclist and vehicle traffic obstructions and detours:
For more information about parc-nature Bois-de-Liesse, go to ville.montreal.qc.ca/grandsparcs (available in French only).
For all questions | 1 833 REM-INFO
Write us via the contact form of the "Contact us" page. You may contact us by phone on weekdays between 8:00 am and 5:00 pm.