Demolition and reconstruction of the new Jean-Talon Bridge

Road | Major
From May 2020
Centre of Montréal
Nature of work
Work progresses on the existing Jean-Talon Bridge in order to completely demolish and rebuild the bridge, due to its extremely poor condition. Work will be performed in phases over a two-year period, in order to maintain one lane always opened to traffic in both directions on the bridge, as well as pedestrian traffic.
Anticipated work sequence (dates subject to change)
Schedule*

  Work

April - May 2021

Concreting of the northern deck

Modification of the obstruction and mobilization for work on the south deck of the bridge

Spring - summer 2021

Work sequence on the south side of the Jean-Talon bridge

Please note : The obstruction on Jean-Talon Street will be modified, with traffic detour on the north side of the bridge. The pedestrian detour will be modified.

Date to be confirmed

Complete closure of the bridge between Dieppe Avenue and Aberdare Road 

The modification of the construction site towards the south side of the bridge and the demolition of the south deck require a complete closure of Jean-Talon Street during the weekend of the work (pedestrian and automobile detour).
*Work will take place from 7 a.m. to 7 p.m. Work before and after this time period will be necessary to mobilize and demobilize all elements required to carry out the work and to clean up the site.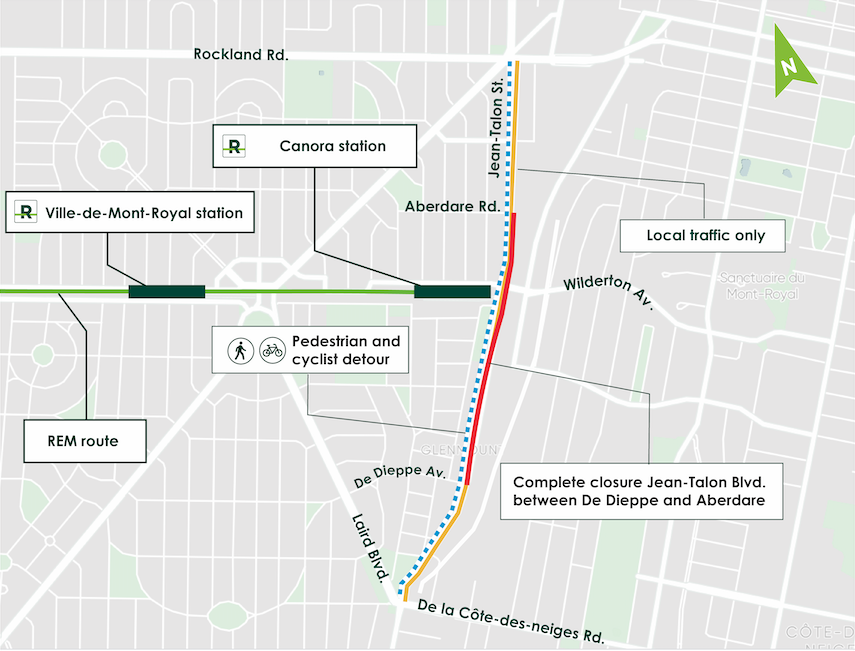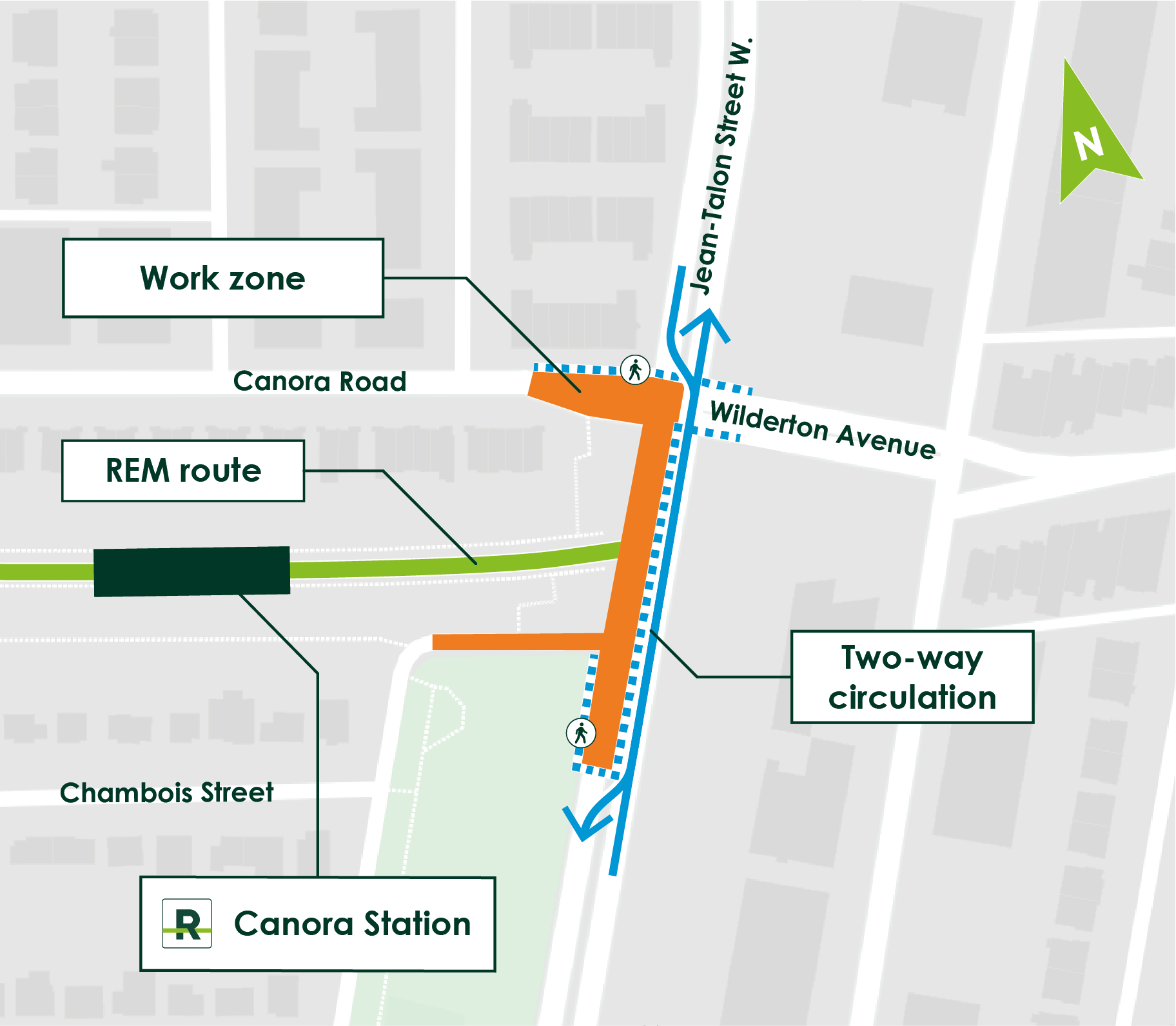 Impacts and mitigation measures:
This work will generate high noise levels that may exceed usual recommended standards, despite the mitigation measures that will be implemented:
Implementation of noise mitigation measures such as the noise wall, acoustical barriers around noisy equipment such as generators, white-noise alarms on vehicles, etc.
A program to monitor and supervise noise, air quality and vibration throughout the work
Truck drivers will be made aware that the work is being performed in a residential area.
For all questions | 1 833 REM-INFO
Write us via the contact form of the "Contact us" page. You may contact us by phone on weekdays between 8:00 am and 5:00 pm.