Work in the Panama terminal parking lot

Road
Beginning September 6
South Shore
Nature of the work
Construction of new infrastructure, including a bus terminal and temporary parking lot, to be commissioned around mid-2019.
The work will be carried out during daytime between 6 a.m. and 5 p.m., weekdays.*
Impacts and mitigation measures
There will be no impact on the current bus service.
The work may generate dust. To limit dust emissions, the necessary mitigation measures will be implemented (spraying and sweeping of neighbouring streets, use of water sprayers, etc.).
Construction works require the closure of parking spaces at the Panama terminal. 500 spaces have been closed in September 2018 and 50 others will be temporarily closed in April 2019. Toward the end of this summer, approximately 80 spaces will be reopened in the temporary parking lot, bringing the total up to about 1230 spaces.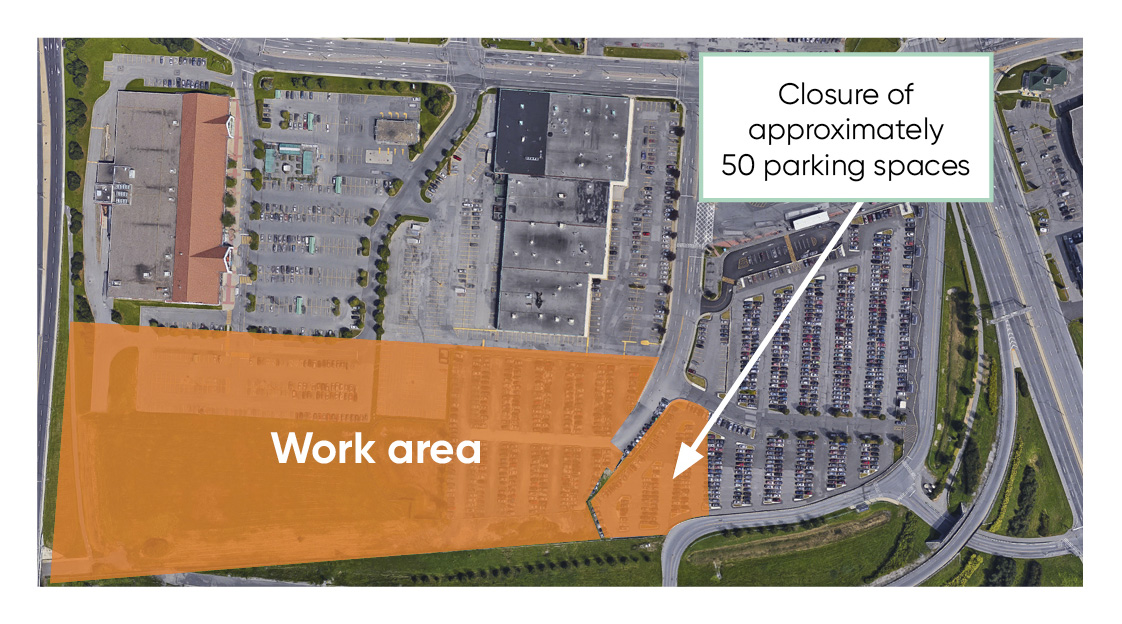 * Work will be carried out between 6 a.m. and 5 p.m. Work before and after this time period will be necessary to mobilize and demobilize all elements required to carry out the work and to clean up the site.
For all questions | 1 833 REM-INFO
Write us via the contact form of the "Contact us" page. You may contact us by phone on weekdays between 8:00 am and 5:00 pm.