Closure of the service lane of Highway 10 westbound

Road
July 3 and 4, 2018
South Shore
Où : voie de service de l'autoroute 10 ouest
 
Nature des travaux
La voie de service de l'autoroute 10 ouest sera fermée entre la bretelle de l'autoroute 10 ouest pour rejoindre l'autoroute 30 est, jusqu'à la bretelle de l'autoroute 30 ouest vers l'autoroute 10 ouest. Ces travaux sont réalisés en vue de la construction des futurs piliers de la structure aérienne du REM.
 
Impacts et mesures d'atténuation prévues
Des panneaux routiers seront installés sur le chantier afin de rediriger la circulation.
Détour proposé aux automobilistes :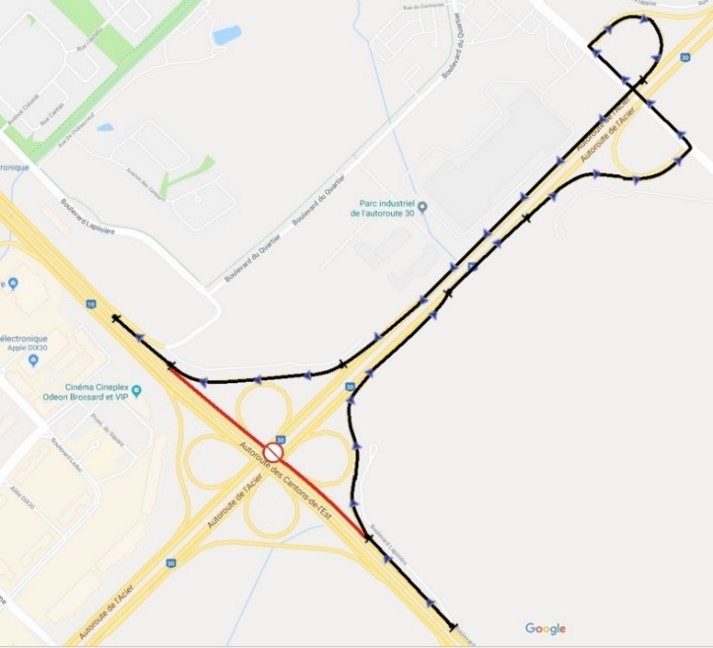 For all questions | 1 833 REM-INFO
Write us via the contact form of the "Contact us" page. You may contact us by phone on weekdays between 8:00 am and 5:00 pm.