A new network for Greater Montréal
The REM is one of the world's largest automated transport network and the largest public transit project undertaken in Québec in the last 50 years. With 67 km and 26 stations, the REM will quickly get you downtown, to the South Shore, the North Shore, the West Island and the Airport.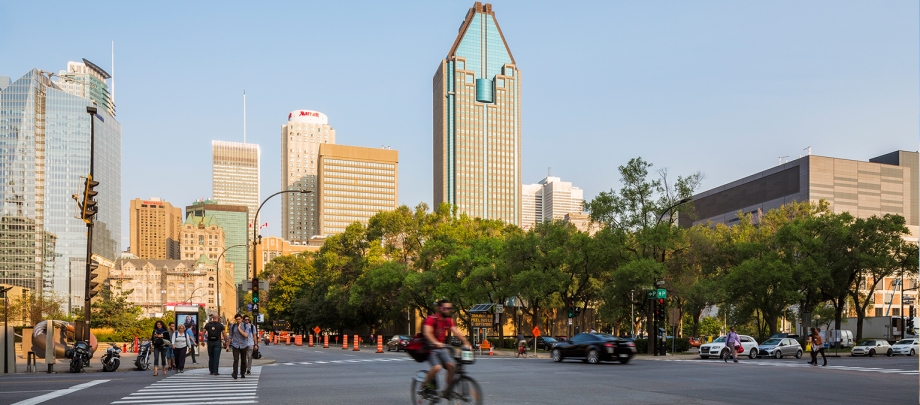 Express service at any hour
Service frequency will be between 2.5 and 15 minutes, depending on the time of day and your location. The REM will provide reliable service 20 hours a day to suit your routine, whether you're going to work, going home, or going out for the evening or on the weekends.
Service 20 hours a day, 7 days on 7
Connected stations and an integrated network
The REM will be integrated into existing public transit systems. With direct connections to the blue, green and orange metro lines, to the Mascouche and Mont-Saint-Hilaire commuter trains and to the entire bus network, the REM will simplify your travel throughout Greater Montréal.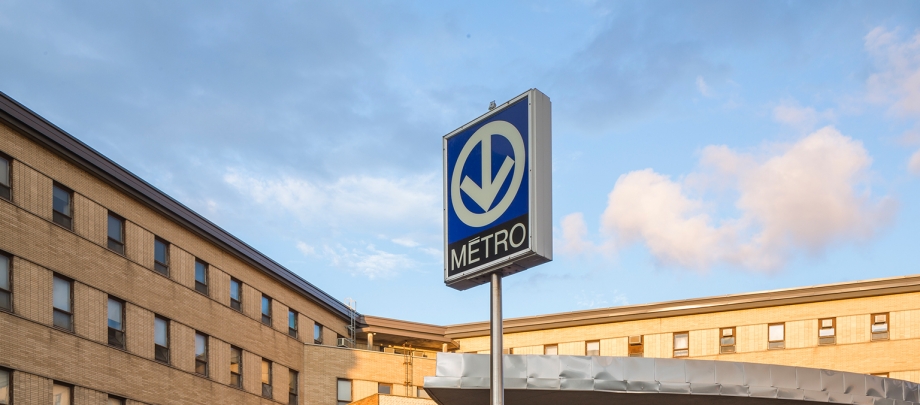 Multiple benefits
The REM represents an investment of $6.3 billion that will contribute over $3.7 billion to Québec's GDP. Close to 34,000 direct and indirect jobs will be created during construction, and more than 1,000 permanent jobs will be created once the REM is in service. 
34,000 jobs created during REM construction
A direct line to the airport
With its station at the airport, the REM will make it possible for travellers to easily cross the city without worrying about traffic congestion. From downtown, it will take 26 minutes to go to the airport, and less than 20 minutes with the proposed express shuttles. An ideal way to keep from missing your next flight.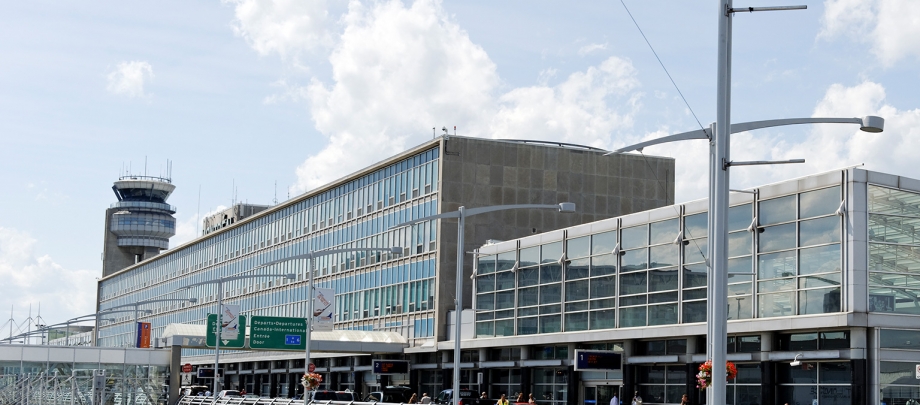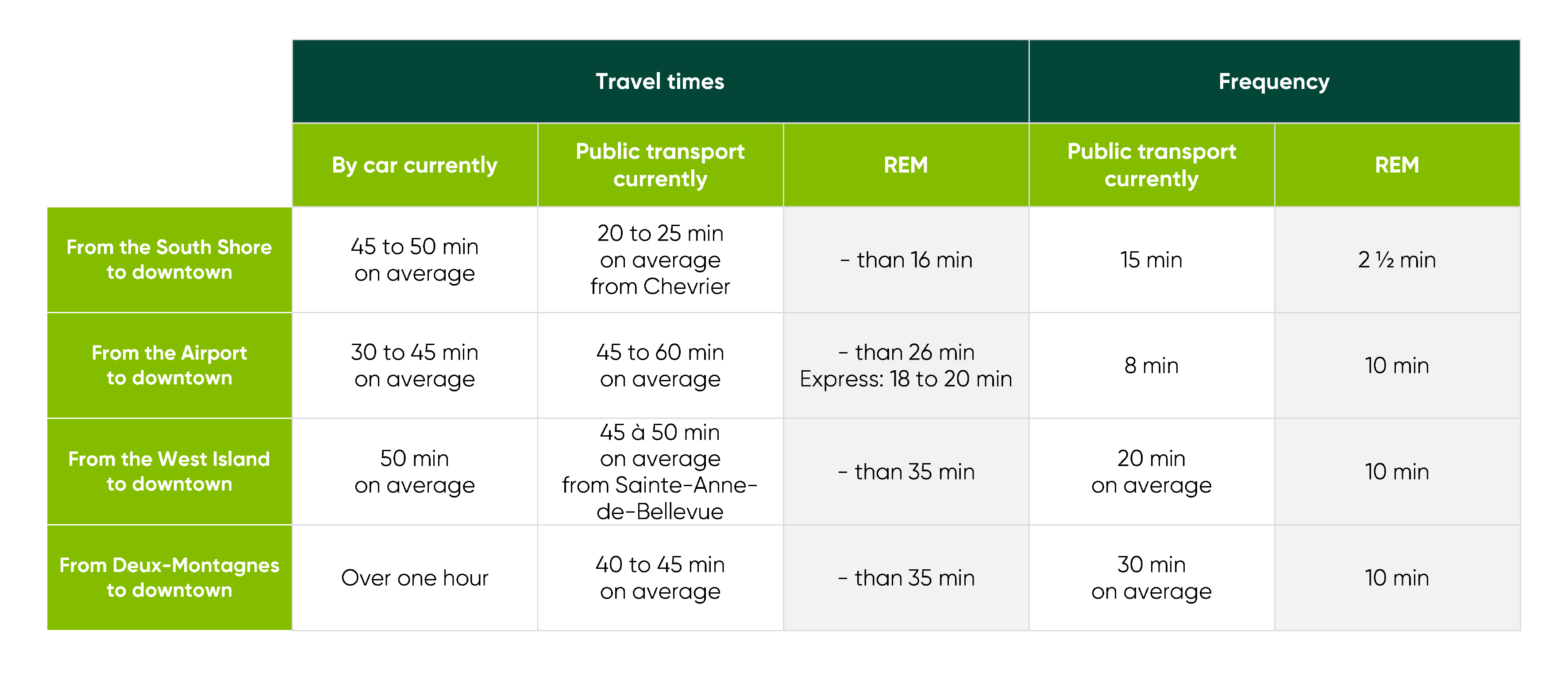 Documentation centre
Would you like to know more about the project? Visit our documentation center to learn more about the REM.
Stations and sectors
Introducing the Du Ruisseau station (standard model of ground-level station)
Published yesterday
Construction sites
Photos: demolition of the bridge over the A40
Published on November 5, 2018