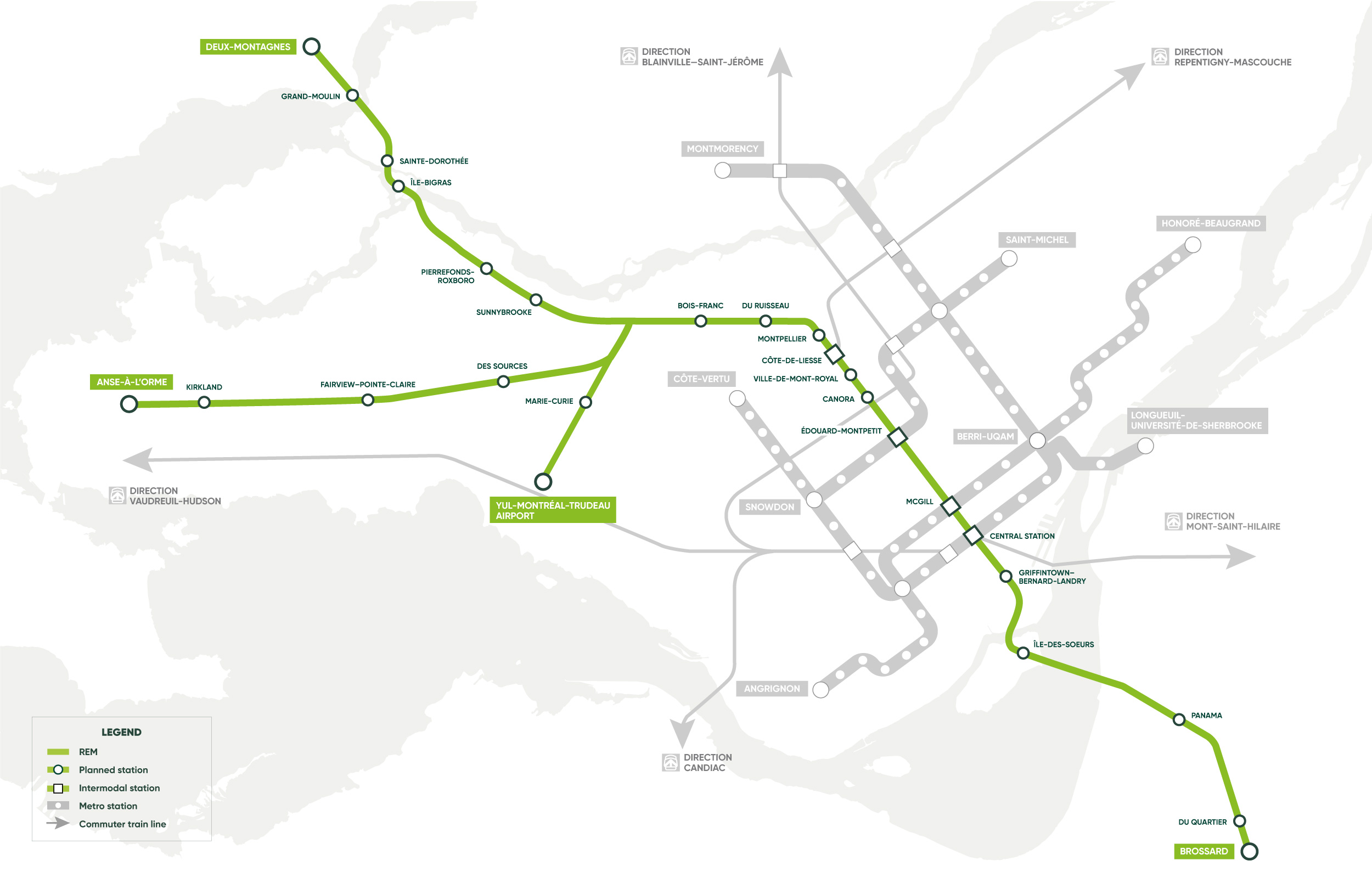 What's REM?
The Réseau express métropolitain (REM) is a new automated light metro network. It will include 26 stations and span the greater Montréal area with 67 km of tracks–by comparison, the current metro network is 71 km long!
Currently in the construction phase, the REM is the largest mass transit project in Quebec in the last fifty years. The REM is currently in service between the Brossard and Gare Centrale stations. Work is continuing elsewhere on the network, in preparation for the commissioning of antennas to Anse-à-l'Orme, Deux-Montagne and Aéroport de Montréal stations.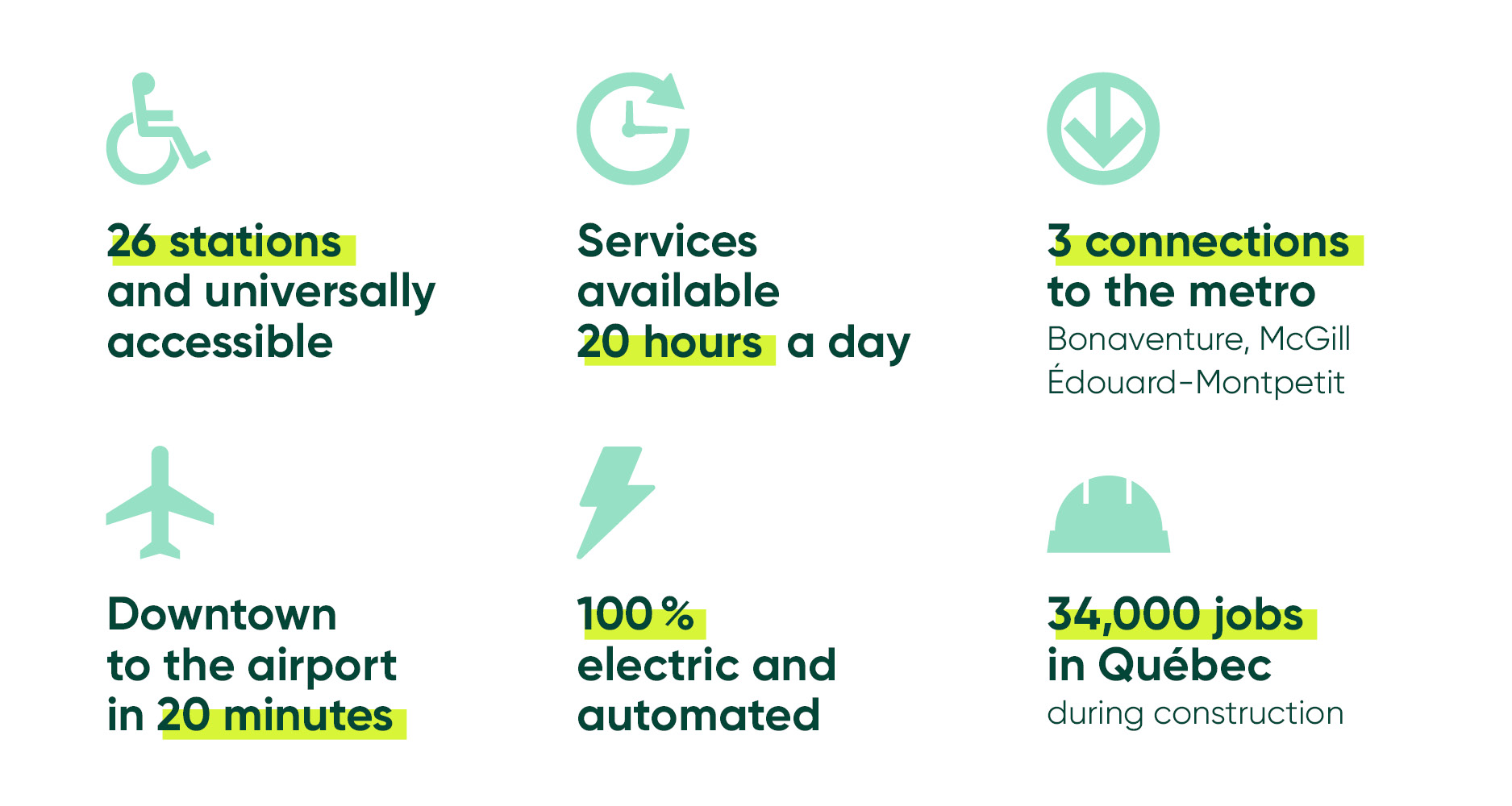 Open 20 hours a day, 7 days a week, REM will provide reliable, frequent service to and from work, and for evening and weekend outings. Consult our interactive map to find out how long it will take to get to your future station, and how often.