Discover the REM's artistic initiatives: 
Art on work site fences
For safety reasons, our work sites must be surrounded by fences. We collaborate with local artists to transform these simple wooden panels into temporary works of art and thus embellish our work sites.
The UniR Art Program
Unveiling of the REM public art program
The REM public art program, named UniR, draws its inspiration from the union of art and the citizen, and includes an innovative collaboration with the universities of Greater Montréal. 
Learn more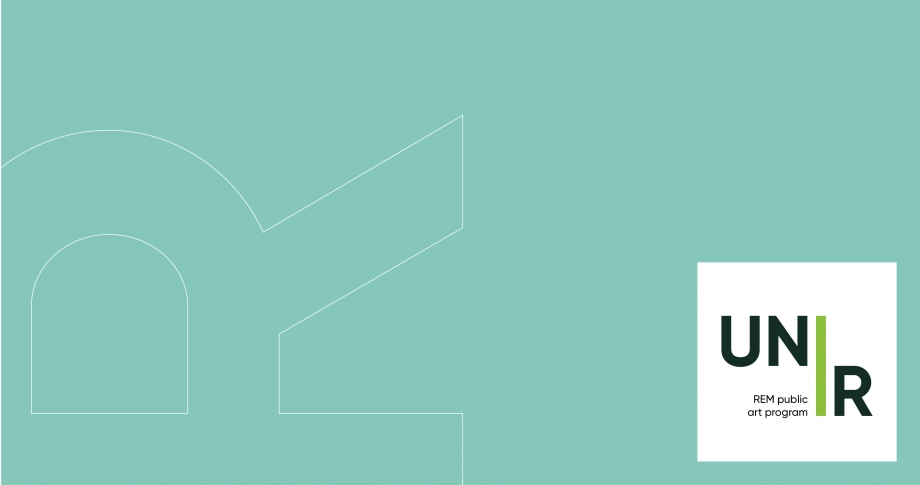 The REM seen by illustrators
The REM asked illustrators to draw its construction sites in various cities and neighbourhoods of Greater Montréal. Here's a look at the latest collaborations.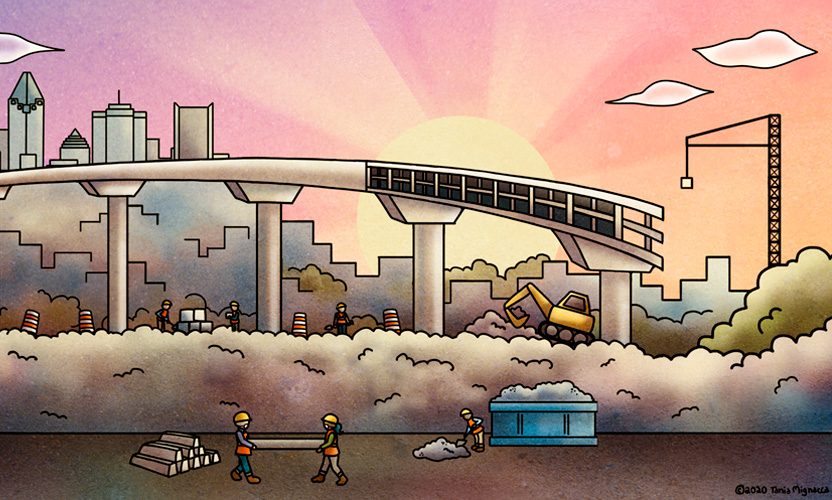 Tania Mignacca
Tania Mignacca is a Montréal illustrator and writer of the Ponto web comic about the adventures of a young orange traffic cone in Montréal. 
In this work, Tania has drawn the Southwest sector and the REM's elevated structure, with Ponto—the main character in all the strips—in the foreground.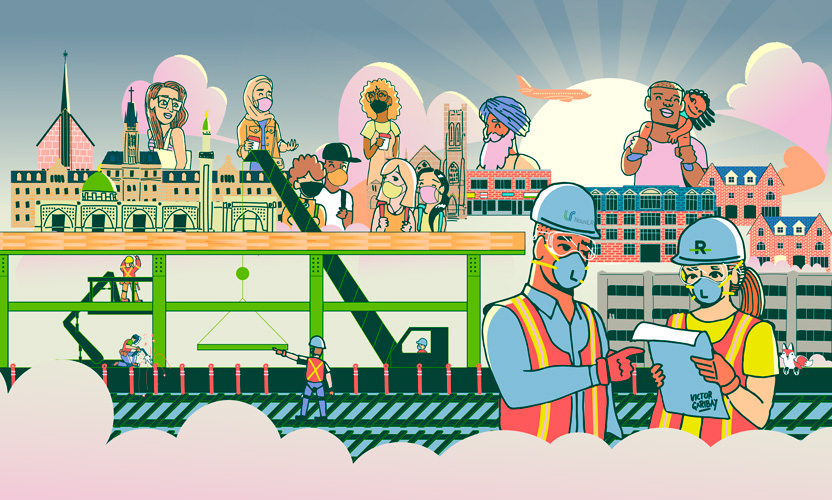 Victor Garibay
Victor is a Mexican illustrator in love with Montréal, its neighbourhoods, its animals and its people. He has illustrated the REM's construction sites in the Saint-Laurent borough.  
He also inspired the article The 3 best ways to explore Greater Montréal with the REM, by showcasing Greater Montréal landmarks and places to see. 

Camille Pomerlo
Camille Pomerlo is known for her intricate fantasy line drawings.   
In this work, Camille has illustrated the railway bridge linking Montréal and Îles Laval over the Rivière des Prairies. She features construction on the North Shore in her work.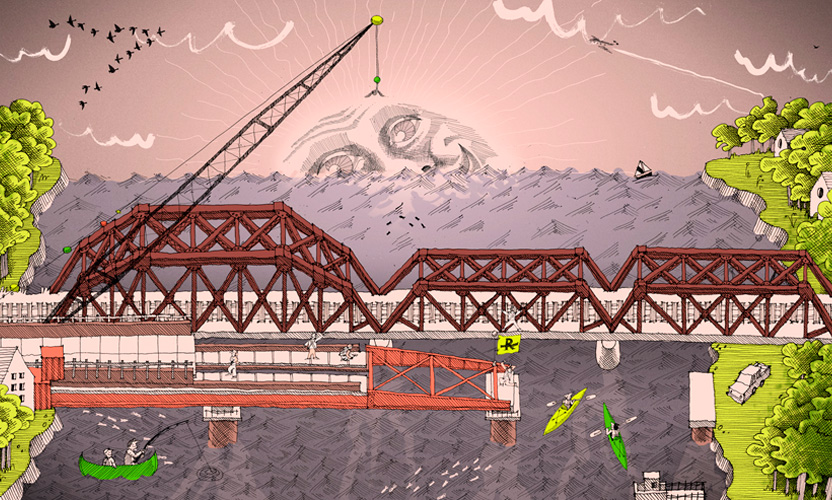 The REM's works as a wallpaper 
You can download the illustrations of collaborating REM artists and display them on your cell phone and computer screens. 
Go further
Published on September 30, 2020