Henri Dunant Street - Alternating traffic

Road
Between 14th and 15th Avenue, until November 12, 2022
North Shore
Nature of the work
The construction of the railway bridge over Henri-Dunant Street and the paving of the roadway are underway. Work to complete the railway bridge over Henri-Dunant Street will require alternating traffic between October 18 and November 12, from 7 a.m. to 4 p.m. Post-tensioning work will be underway during this period.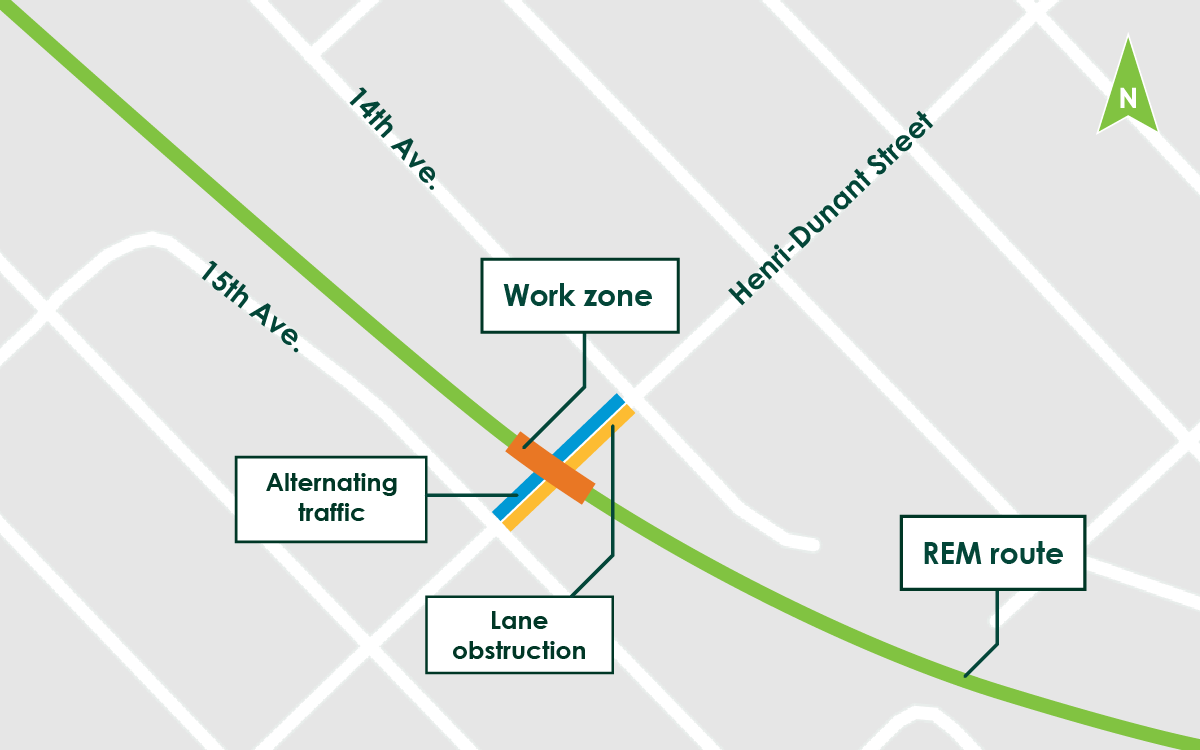 Impacts and Mitigation Measures:
The goal of the REM project office and the NouvLR consortium is to mitigate the impacts on local residents and to ensure the safety of everyone by implementing appropriate measures. 
Noise, vibrations and dust could be generated depending on the nature of the work. In order to ensure compliance with the noise, vibration and air quality criteria to which the project is subject, a follow-up is carried out by environmental experts.
Pedestrians and cyclists will be able to cross the obstruction between 14th and 15th Avenues at all times.
Shops and businesses will remain accessible at all times.
Residences will remain accessible.
For all questions | 1 833 REM-INFO
Write us via the contact form of the "Contact us" page. You may contact us by phone on weekdays between 8:00 am and 5:00 pm.