Rehabilitation work under the railway bridge

Road
From April 13, for about 2 months
Downtown
Where: Under the railway structure, at William Street
Nature of the work
Repair of the concrete facades and steel framing, as well as painting work.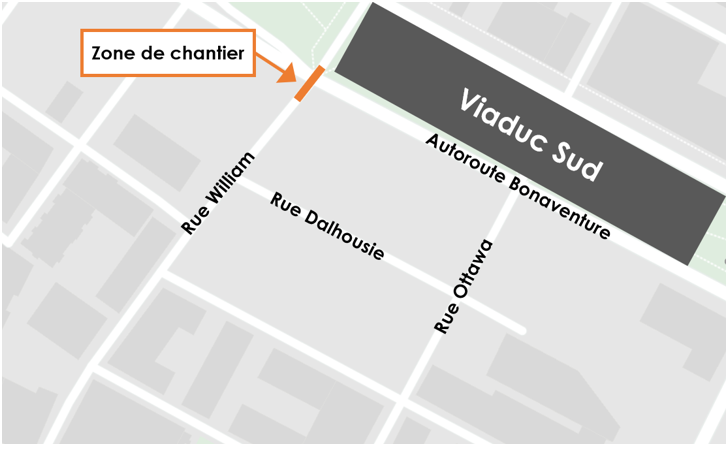 Impacts and mitigation measures
Partial closure of the south side, maintenance of a roadway;
Pedestrian access will be maintained beneath the railway structure on the side opposite the work;
Use of temporary acoustic barriers;
A program to monitor and supervise noise.
For all questions | 1 833 REM-INFO
Write us via the contact form of the "Contact us" page. You may contact us by phone on weekdays between 8:00 am and 5:00 pm.