Complete closure of Jean-Talon Street West between Dieppe Avenue and Aberdare Road

Road
January 15 and 16, 2022 Day and night
Centre of Montréal
Nature of the work:
The reconstruction of the Jean Talon Bridge will continue with the installation of the girders using a crane to complete the southern part. For this purpose, Jean Talon Street will be completely closed from the night of the 15th to the 16th at midnight, between Dieppe Avenue and Aberdare Road.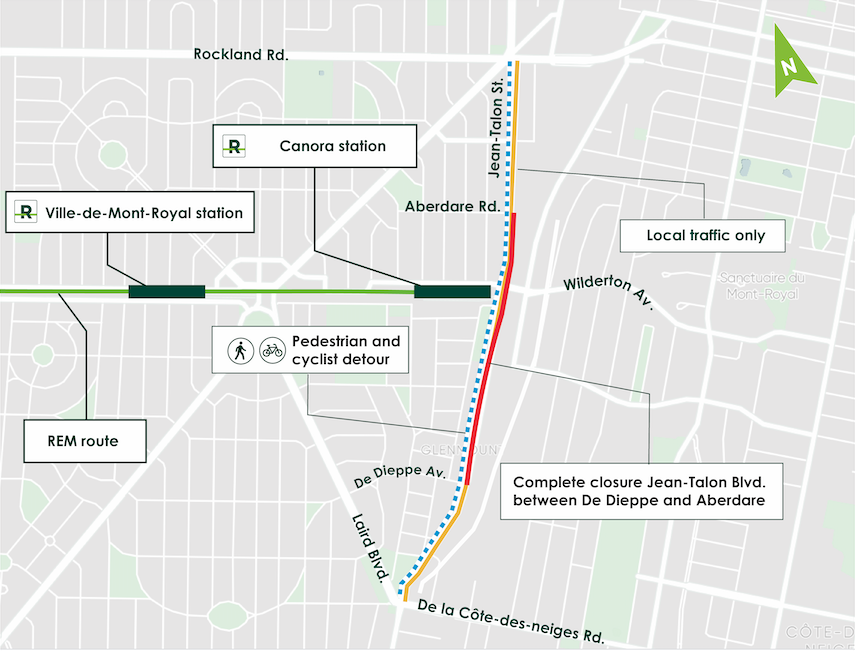 Impacts and mitigation measures:
Flaggers and signage around the obstruction site will ensure pedestrian safety and traffic flow.
A pedestrian and cyclist detour will be accessible from the north side of the bridge.
Depending on weather conditions, this work may be delayed.
For all questions | 1 833 REM-INFO
Write us via the contact form of the "Contact us" page. You may contact us by phone on weekdays between 8:00 am and 5:00 pm.