Île-des-Sœurs
Île-des-Sœurs station underwent unique architectural treatment due to its proximity to the Samuel De Champlain Bridge. It was designed with a public square to facilitate access to the station and integrate harmoniously into its environment. The underground walkway beneath the station will also make it easier to connect the northern and southern areas of the island.
Type of station
On an embankment
The entrance of the station is surmounted by a luminous banner. All REM stations are universally accessible.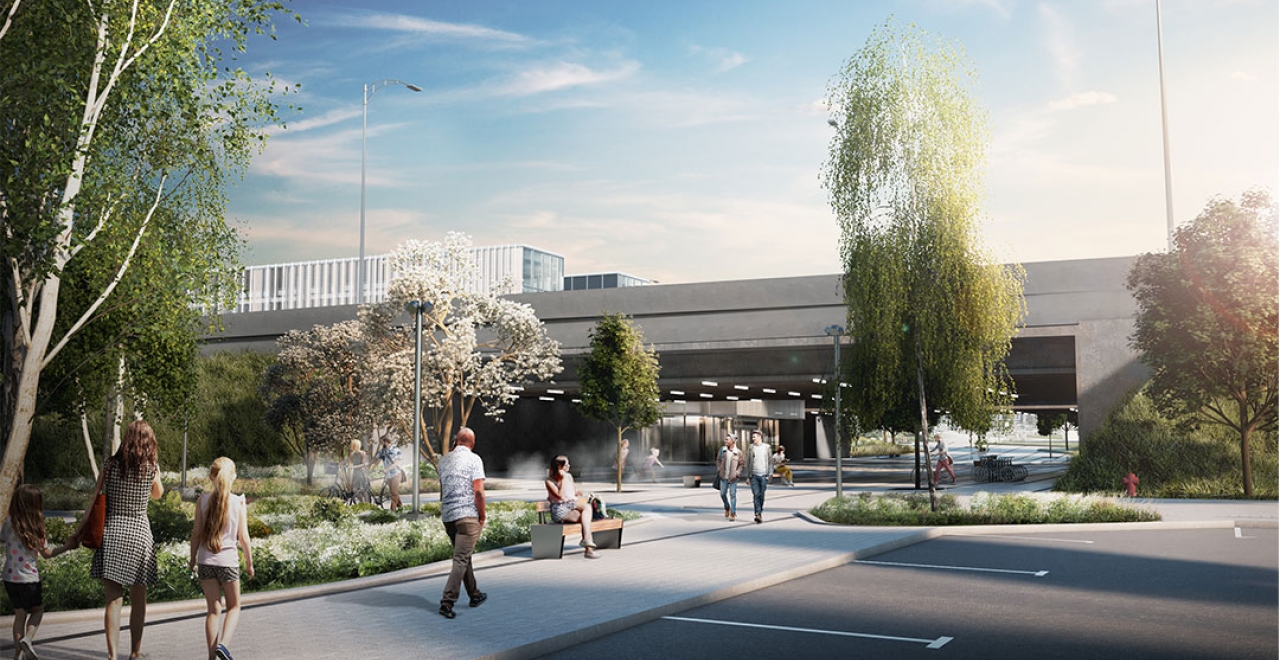 The pedestrian passage under the highway, which leads to the entrance of the station, connects the north and south of the Island. It is illuminated and equipped with surveillance cameras.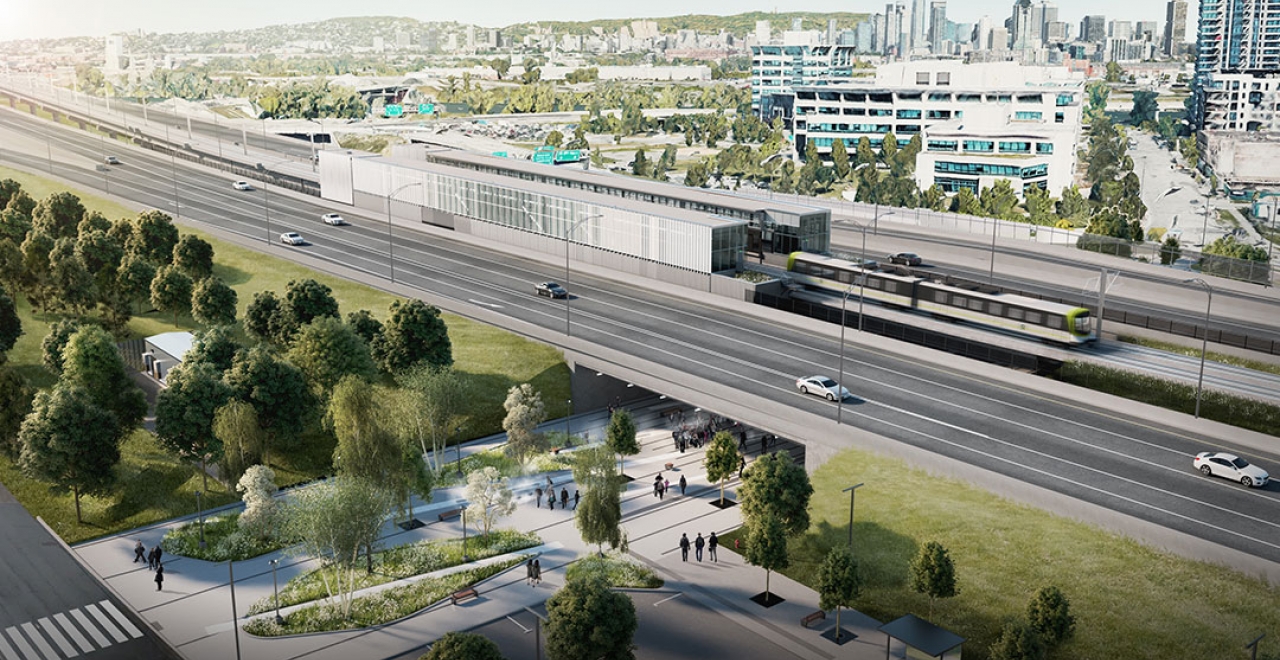 To the south, a public square allows access to the passage under the highway, where the entrance to the station is located. This station is part of the "emblematic" section, characterized by the color white. This color is found in the ceramics inside, in the landscaping and in the urban furniture.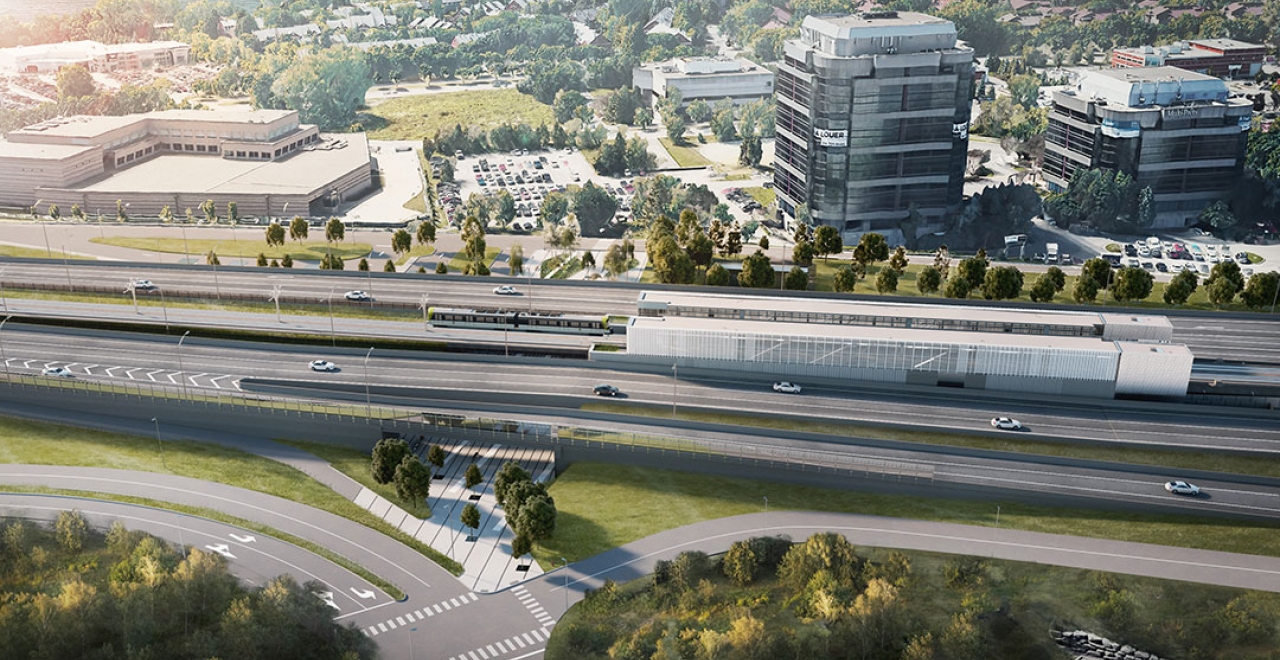 The Claude-Robutel traffic circle will be redesigned with a T-shaped configuration to ensure safe and smooth access to the station. Traffic analyses are underway to validate the final configuration of the intersections in the vicinity of the REM and the signage elements that will be installed.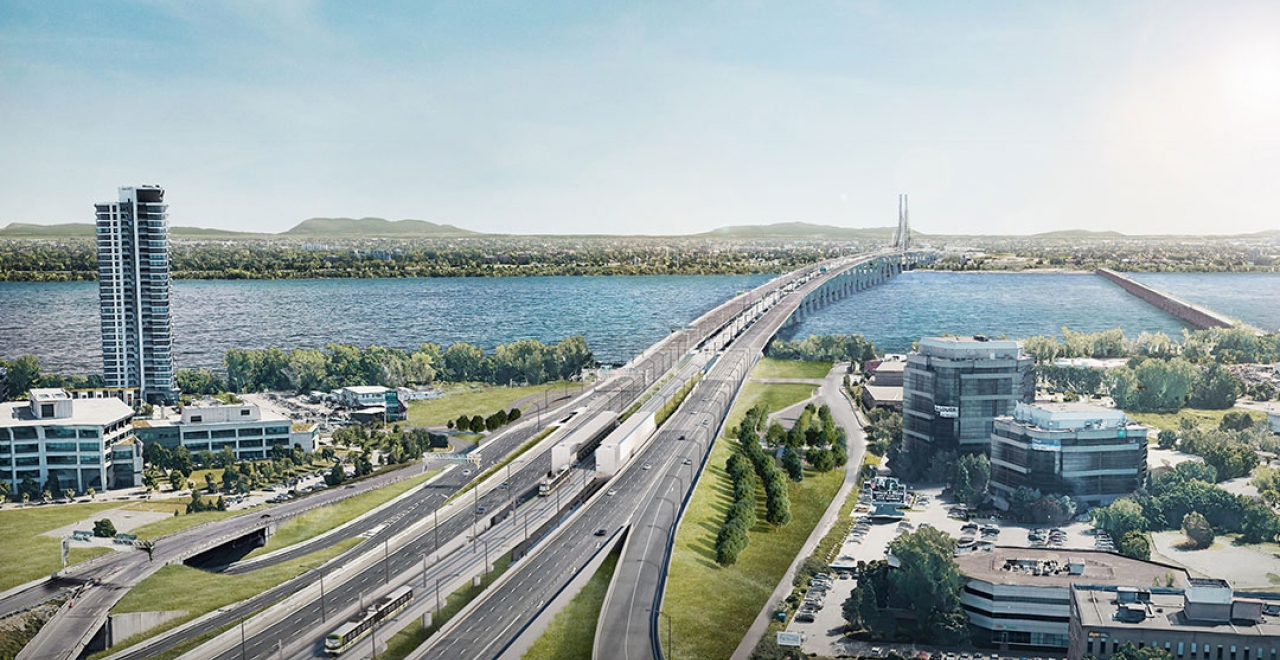 Île-des-Soeurs Station is a distinctive station in the network. Located in the center of the highway, it is the first station after the Samuel-De Champlain Bridge.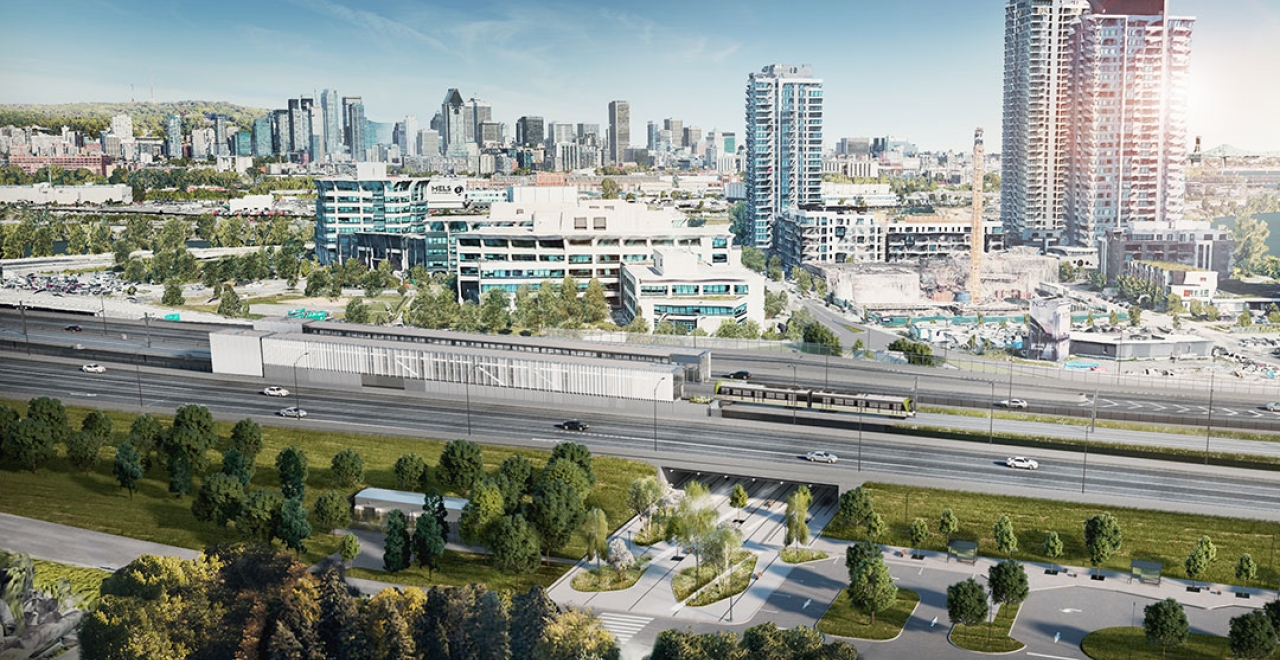 This station is characterized by its white color, which is reminiscent of the design of the new bridge. Architectural elements also echo the language of the bridge's stays.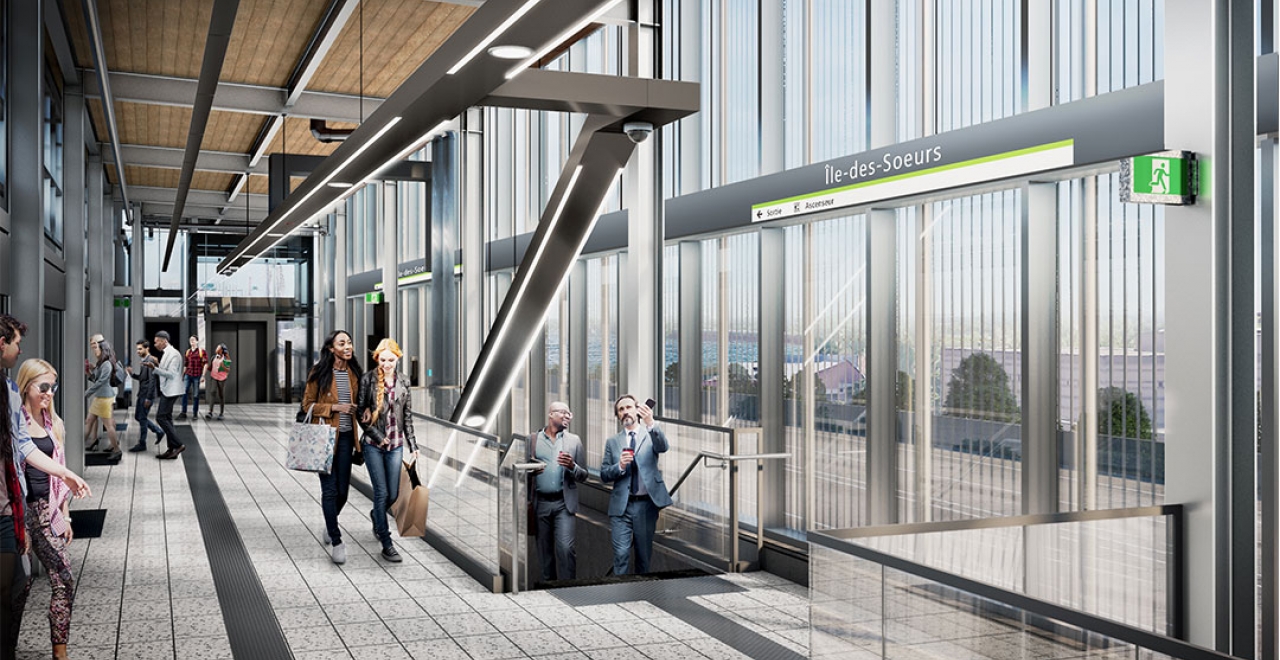 The station is windowed and bright. We can see here the level of the platforms.
Implementation plan
Île-des-Sœurs station will be located in the centre of Highway 10. It can be accessed from René-­Levesque Boulevard and Champlain Bridge Street, as well as via an underground walkway.
Discover the implementation plan for the Île-des-Sœurs station, including the different accesses and services.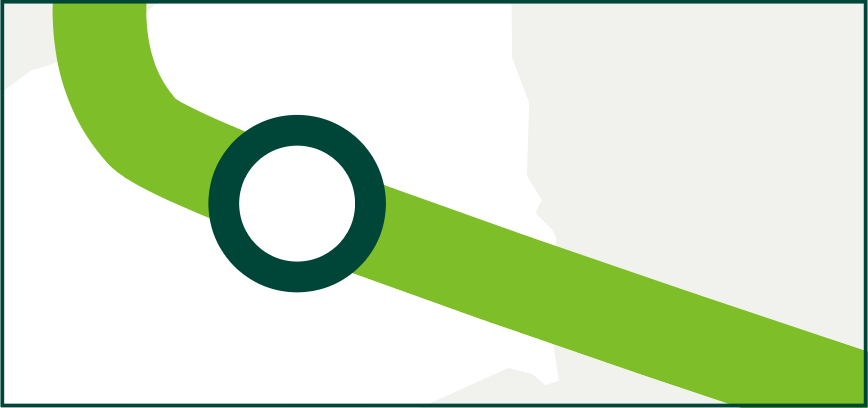 Development
Start of construction: Fall 2019
Height of the station: 14.3 m from street level
Length of each platform: 80 m
Planned public square
Plant embankment along the highway
Landscaping around the station 
Exterior architectural screen along the station to evoke the cables of the Samuel-De Champlain Bridge
Services
Universal accessibility to the station's platforms via elevators 
Bicycles: 20 spaces
Bicycle access: René-Levesque Boulevard and Samuel-De Champlain Bridge
Buses: 3 platforms and stops on nearby streets 
Kiss-and-ride, paratransit and taxi spaces
Frequency once the network is fully commissioned
Peak hours: 2.5 minutes
Off-peak hours: 5 minutes
Travel times
Brossard: 10 minutes
Central Station: 6 minutes
McGill: 7 minutes
Édouard-Montpetit: 11 minutes
Bois-Franc: 23 minutes
YUL-Aéroport-Montréal-Trudeau: 33 minutes*
Anse-à-l'Orme: 41 minutes*
Deux-Montagnes: 41 minutes*
*To get to this station, you must check the final destination before boarding the REM at Île­-des-­Soeurs station.