Bright, modern architecture
The stations have been designed to integrate harmoniously into their neighbourhoods. The REM's architecture will be characterized by the use of wood, one of Québec's major raw materials, and of glass, which will let in natural light. Designed by local firms, the stations' architecture will improve safety, streamline transportation and create attractive common spaces for users and local residents alike.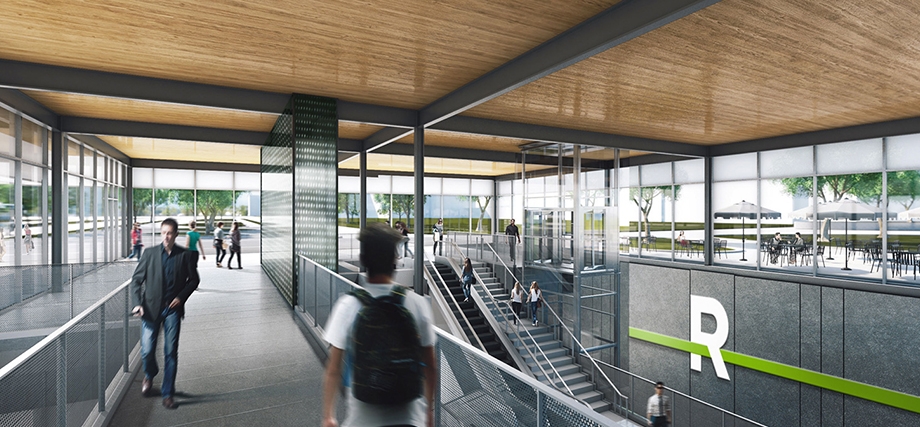 Accessible to all
As well as being equipped with elevators and escalators, REM stations will be universally accessible to facilitate travel for those with reduced mobility, cyclists, parents with strollers, and travellers with baggage.
26 stations in Greater Montréal
Comfort and safety
Passengers will wait for trains in closed and ventilated buildings that emphasize light and transparency for safety. Platforms will be separated from the tracks by automatic sliding doors which open only when an REM train arrives. This technology will increase your safety and minimize interruptions to the service.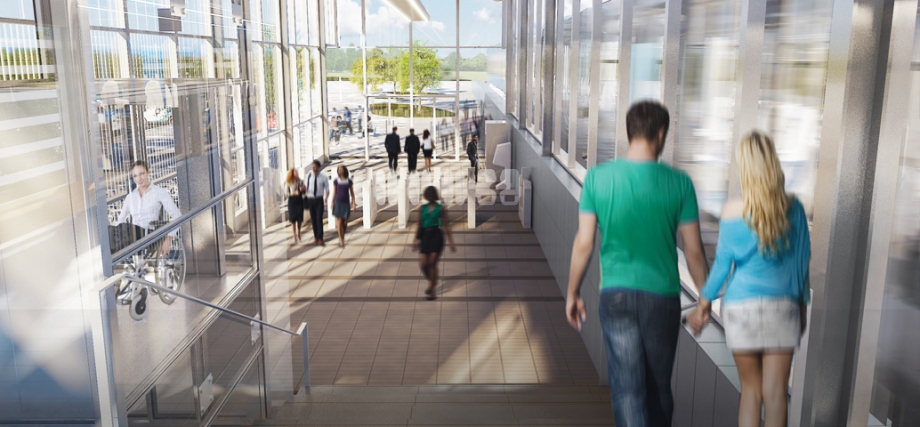 Discover the station fact sheets
The stations will also have bicycle racks and drop-off areas. There will be bus platforms at a number of stations and municipal bus lines will be redesigned or enhanced to better serve REM users.
Related news
Urban integration
Published on May 23, 2018
Urban integration
Published on October 4, 2018
Urban integration
Published on November 15, 2018