Well-connected stations
Whether you are on foot, biking, taking public transit or driving, access to REM stations will be easy. They will be equipped with bike racks, drop-off areas and parking facilities distributed throughout the network. Three stations will be connected to the metro.
26 stations in Greater Montréal
Accessible to all
As well as being equipped with elevators and escalators, REM stations will be universally accessible to facilitate travel for those with reduced mobility, cyclists, parents with strollers, and travellers with baggage. Station design takes a number of elements into consideration to maximize accessibility: single point of access, signage, platform levels and more.
For more information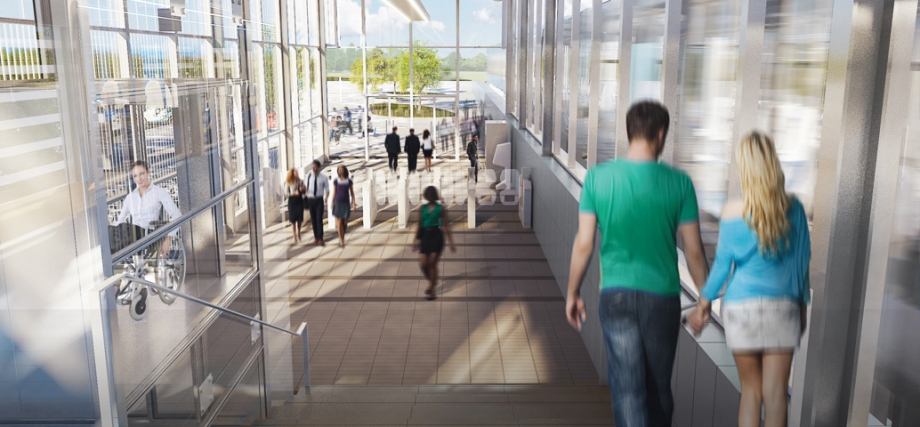 Bright, modern architecture
By reconciling the network's architectural signature with the surroundings, we are giving users and residents living near REM infrastructures a safe, visually appealing environment that enriches the environmental and architectural heritage of the city.
Ground, underground and elevated stations
Comfort and safety
Passengers will wait for trains in closed and ventilated buildings that emphasize light and transparency for safety. Platforms will be separated from the tracks by automatic sliding doors which open only when a REM train arrives. This technology will increase your safety and minimize interruptions to the service.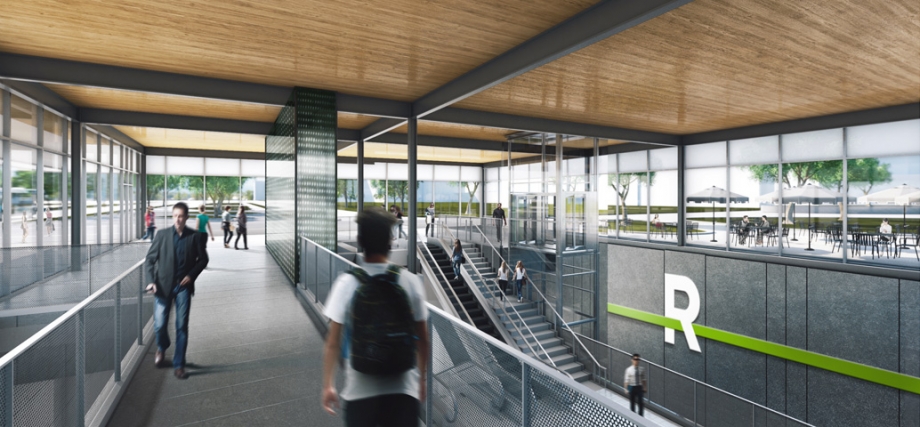 Documentation centre
Would you like to know more about the project? Visit our documentation center to learn more about the REM.
Stations and sectors
Introducing the Du Ruisseau station (standard model of ground-level station)
Published yesterday
Construction sites
Photos: demolition of the bridge over the A40
Published on November 5, 2018