Rehabilitation of the Lachine Canal railway bridge

Construction activities
From mid-October 2021 to spring 2022*
Downtown
Nature of the work:
Rehabilitation work must be carried out to restore and make the Lachine Canal railway bridge safe.
This work will include the following steps:
Dismantling of the structures supporting the old catenaries (electrical cables)
Replacement of spans at the ends of the bridge
Repair of various structural elements
Impacts and mitigation measures:
The work could generate noise, dust, and truck traffic, which will be monitored by experts. Mitigation measures will be implemented wherever possible.
Night work is scheduled for certain types of work. This schedule is necessary for certain types of work near the railway tracks, in order to avoid disrupting rail traffic during the day and to ensure the safety of workers.
Some of this work will cause partial or complete obstructions on the multipurpose paths located on either side of the Lachine Canal.

Complete closures, alternating between the north and south sides, will occur in blocks of a few days in the winter of 2022.
A detour will be set up for cyclists and pedestrians.
This works info will be updated when the dates of the complete closures are known.
The map below shows the work zone.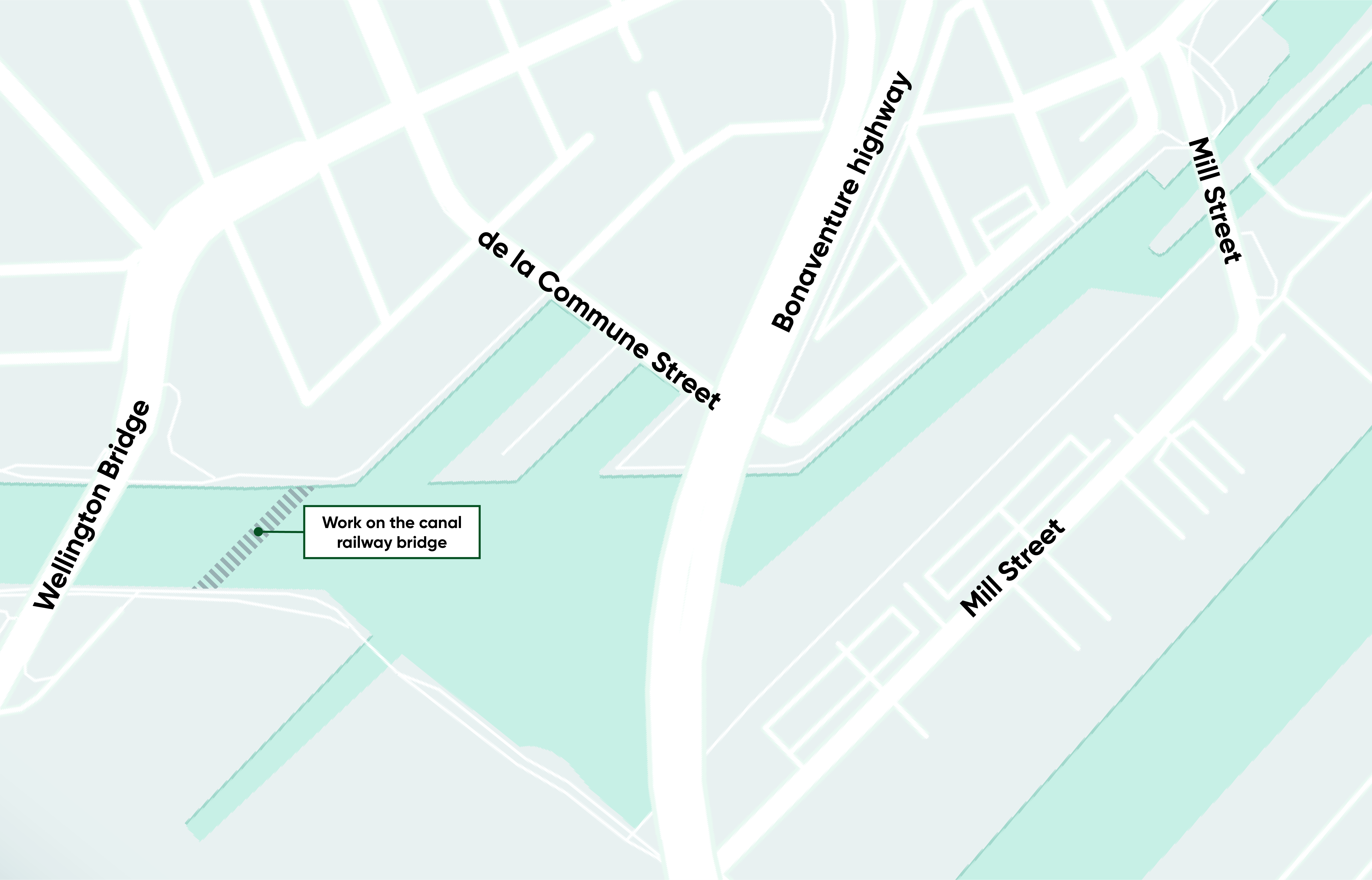 *Date subject to change according to weather conditions and work progress. 
For all questions | 1 833 REM-INFO
Write us via the contact form of the "Contact us" page. You may contact us by phone on weekdays between 8:00 am and 5:00 pm.