Temporary closure of Cornwall Bridge for paving work

Road | Major
November 3 and 4 2021 (possibility for November 5)
Centre of Montréal
Nature of the work:
In order to perform paving work, the Cornwall Bridge will be temporarily closed on November 3 and 4. It is possible that the work will be extended on November 5 depending on weather conditions.
The bridge will then reopen and normal traffic conditions will prevail. Some partial and punctual obstructions could be put in place to complete the work in the coming weeks.
Impacts and mitigation measures:
This work will result in additional local obstructions. The Cornwall Bridge will be closed and detour routes will be in place. Flagmen will be present for pedestrian crossings.
Noise will be generated by the work. Mitigation measures will be put in place, including a noise barrier, acoustic enclosure on noisy equipment such as generators, blank reverse alarms on vehicles, etc.
In order to ensure compliance with the noise, vibration and air quality criteria to which the project is subject, an environmental follow-up will be conducted.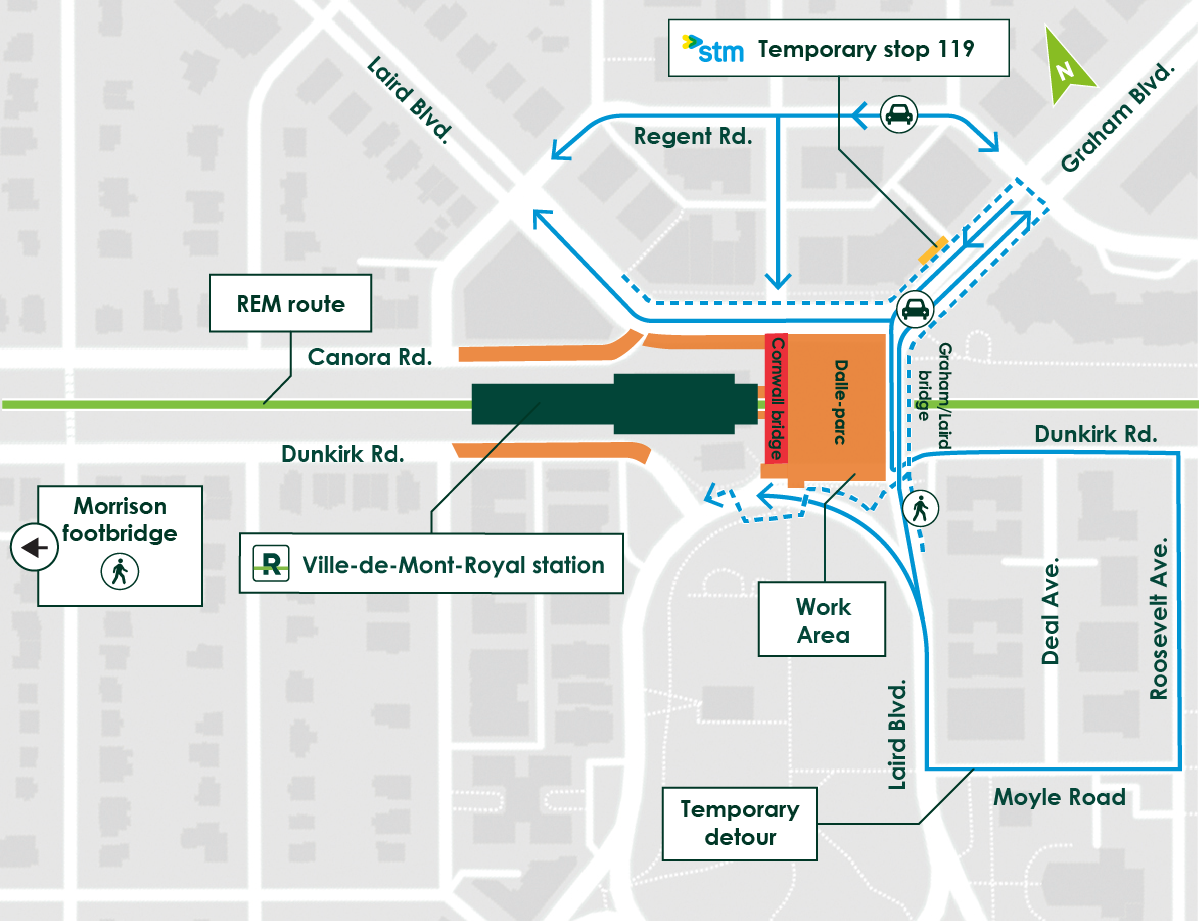 Obstacles and detours
* The time frame for the work is from 7:00 a.m. to 7:00 p.m. Pre- and post-shift work is required to mobilize and demobilize all elements required for the execution of the work and the clean-up of the site.
For all questions | 1 833 REM-INFO
Write us via the contact form of the "Contact us" page. You may contact us by phone on weekdays between 8:00 am and 5:00 pm.