Cornwall bridge reconstruction and dalle park construction

Road | Major
From May 2020 Mainly during the day between 7 a.m. and 7 p.m.
Centre of Montréal
Nature of the work:
The closure of the Deux-Montagnes line as of May 11th, 2020 presents a unique opportunity to access the rail line in order to demolish and rebuild the Cornwall bridge to current standards. NouvLR will also proceed with the construction of a dalle park, an infrastructure that will link the Graham/Laird and Cornwall road bridges and on which the Town of Mount Royal will then build a public square to facilitate access on both sides of the railway line.
Schedule 2021

 Sequence of work

Nov. 2020 - Spring

 Cornwall bridge reconstruction

Formwork and concreting of the bridge deck

 Civil works (asphalt, sidewalks, railings, fences, markings, street lamps)

Spring - Autumn

 Construction of the dalle park connecting Cornwall and Graham/Laird bridges

Steel and deck installation and deck construction
Civil engineering work

* Activity postponed to a later date, installation of the 28 beams of the park slab using a crane.

December

 Cornwall bridge reopens to traffic

 Completion of construction work on the dalle park
*The work will take place between 7 a.m. and 7 p.m. Work before and after this period may be necessary to mobilize and demobilize equipment required for the work, for deliveries and for site clean-up.
The following map shows the work location and traffic obstructions: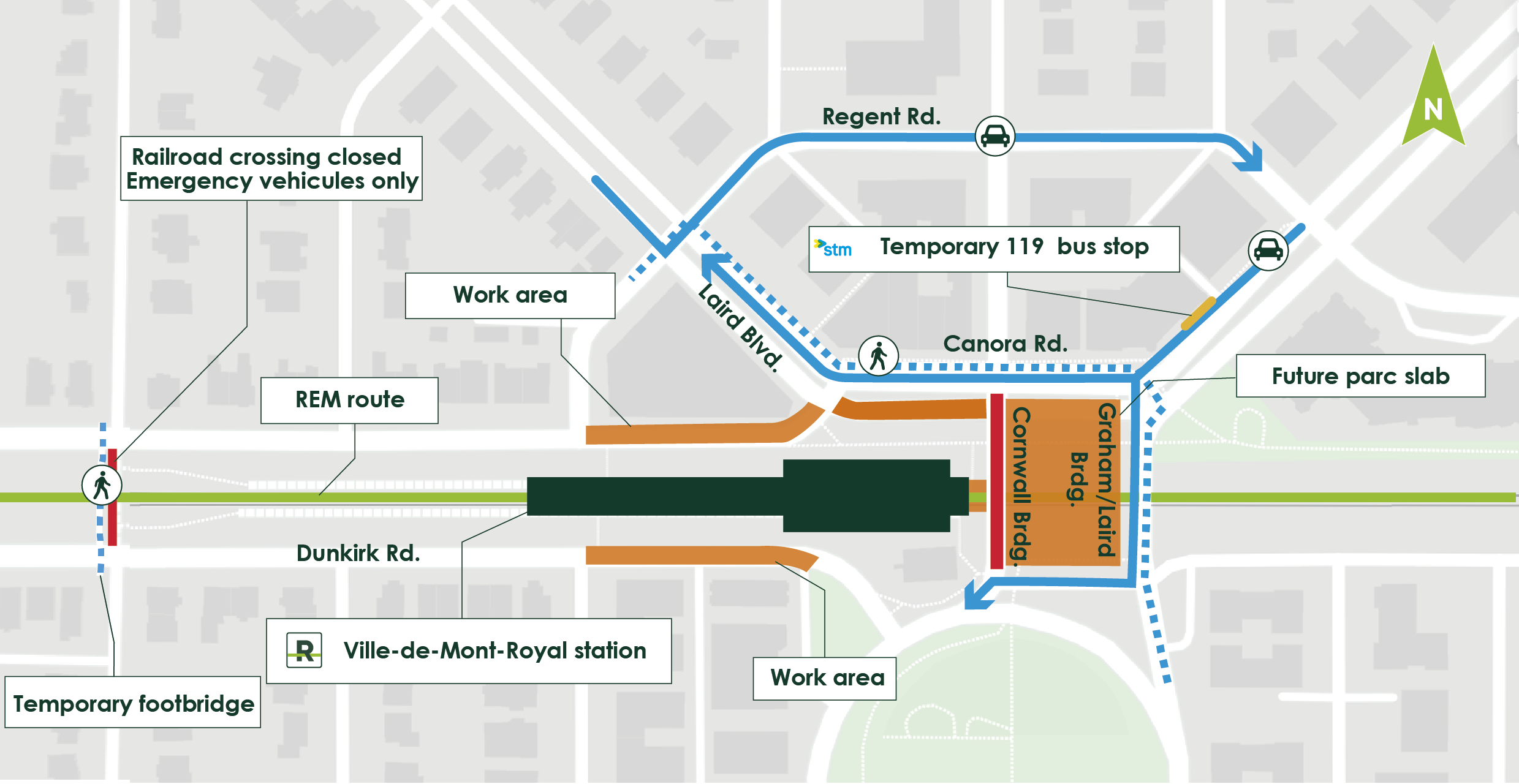 Impacts 
The goal of the REM project office and the NouvLR consortium is to mitigate the impact on surrounding residents and ensure everyone's safety by taking all appropriate measures.
This work will generate noise, vibrations, dust and truck traffic. Long-term traffic barriers will be put in place to minimize construction traffic and secure the construction zones.
The traffic situation is likely to be challenging due to increased construction work in the area. Commuters are invited to avoid the area when possible.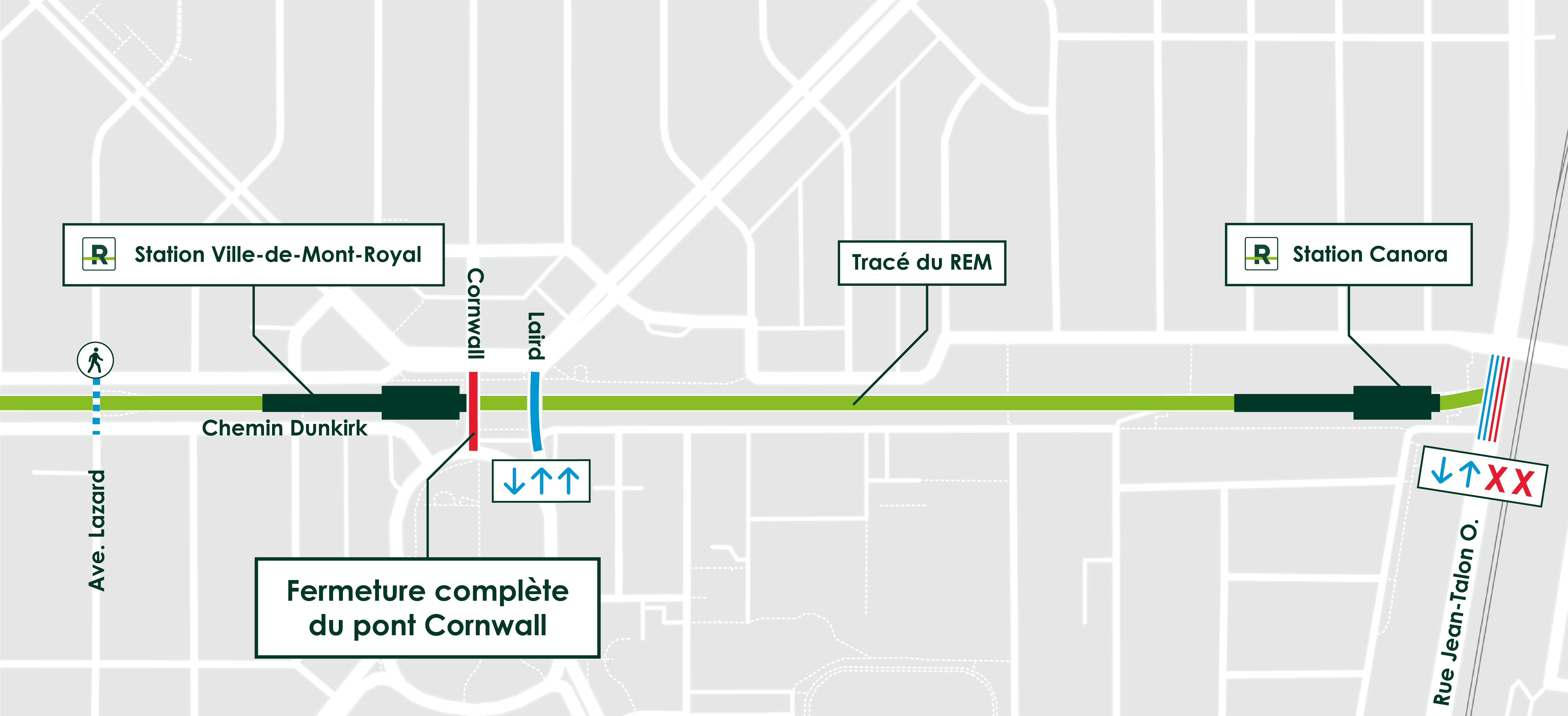 For all questions | 1 833 REM-INFO
Write us via the contact form of the "Contact us" page. You may contact us by phone on weekdays between 8:00 am and 5:00 pm.