Permanent road markings, Highway 40

Road | During the night only
October 9 and 10, 2020*, at night**
West Island and Airport
Nature of the work
Lane reconfiguration and road marking work will involve closing the A40 near HenriBourassa Blvd. The closure will take place on the weekend of October 9 and 10, at night only. A detour via the service road will be indicated. 
The work schedule is as follows**:  
| Planned schedule  | Work  |
| --- | --- |
| October 9, 10 pm to 7 am   | Closure of the A40 eastbound between Saint-Jean Blvd. and Henri-Bourassa Blvd.  |
| October 10, 10 pm to 8 am  | Closure of the A40 westbound, between Highway 13 and  Saint-Jean Blvd.  |
The map illustrates where traffic obstructions will occur. Detour via the service road.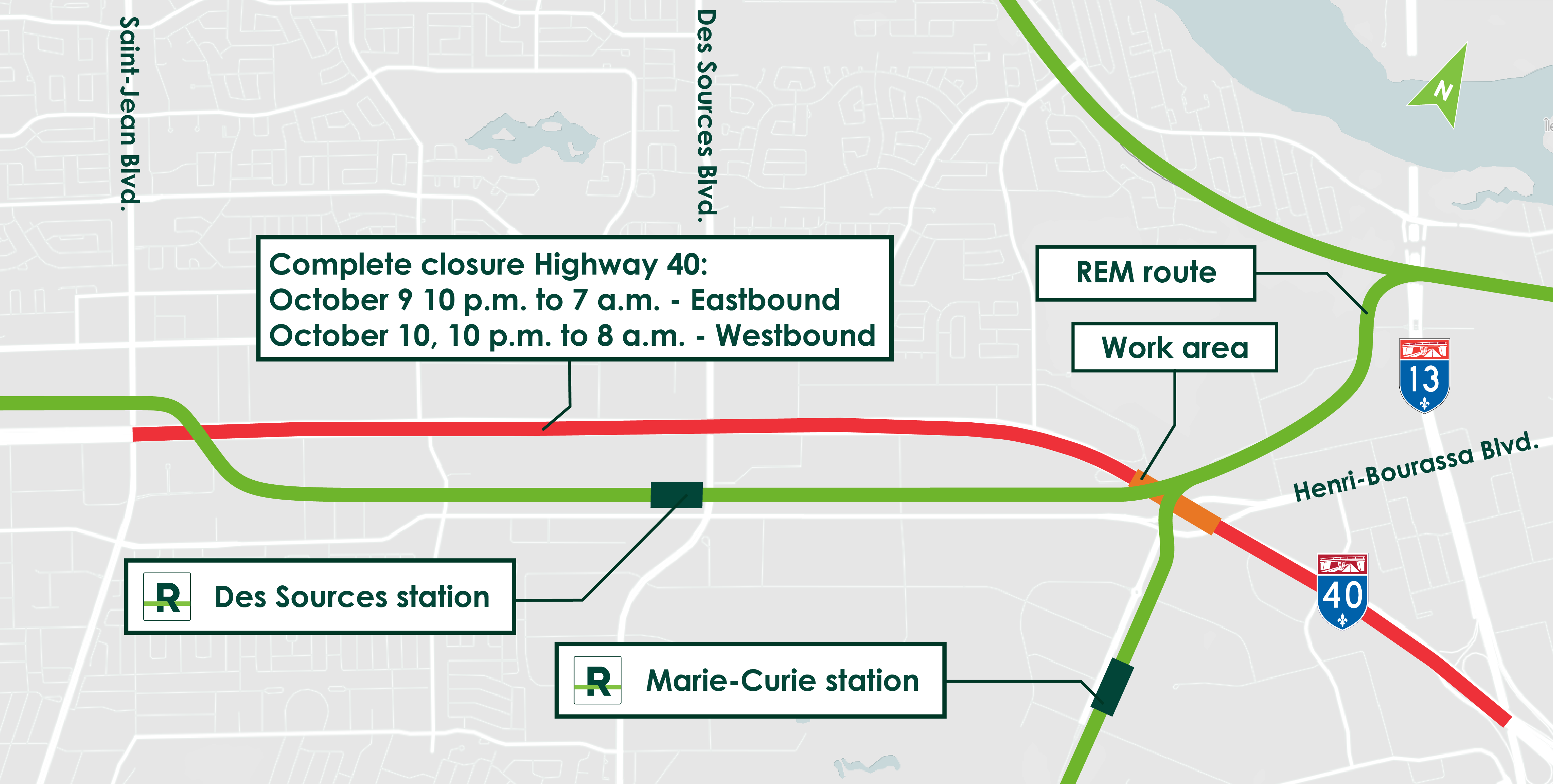 *Dates subject to change. * Work will be carried out at night. Work prior to and after this period is required to mobilize and demobilize the equipment.
For all questions | 1 833 REM-INFO
Write us via the contact form of the "Contact us" page. You may contact us by phone on weekdays between 8:00 am and 5:00 pm.