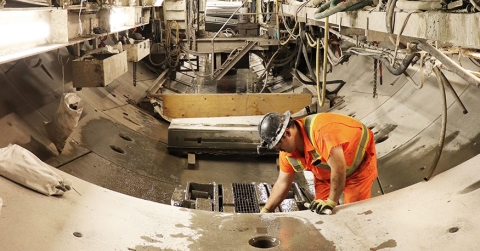 Alice, the tunnel boring machine, has completed its run to the airport
Project progress
Published on
In the last few days, Alice the Tunnel Boring Machine (TBM) has completed its course towards the airport. Here is a look back at this major milestone in the project and the journey of this very special TBM, which can both drill and build the future tunnel – a first in Quebec!
Arrival and assembly of the TBM - 2019-2020
The TBM was first assembled in its original factory in Ohio, USA.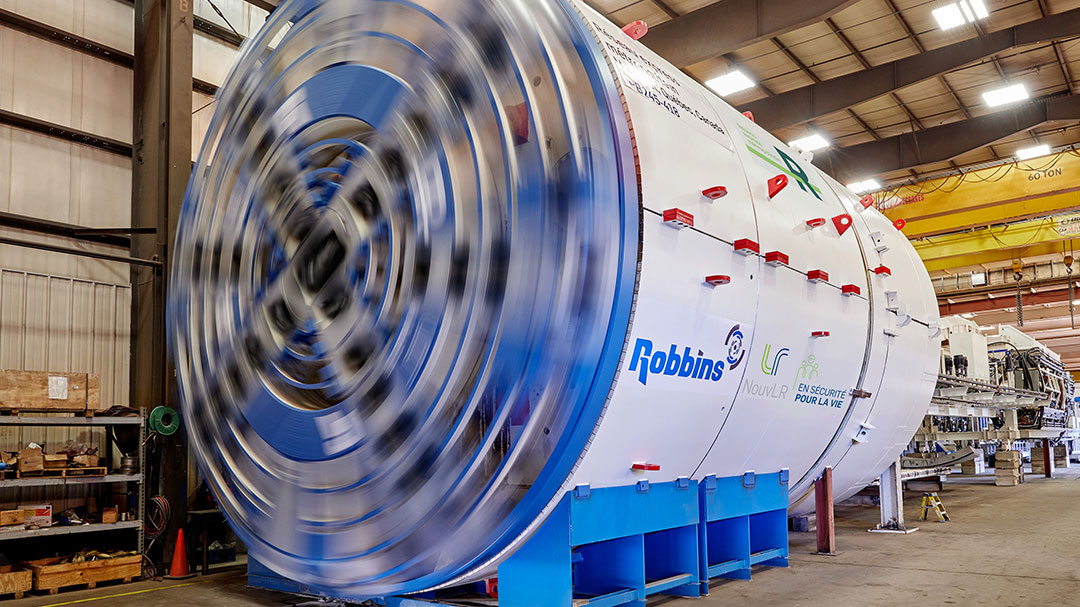 In the fall of 2019, the TBM was delivered piece by piece, in the Technoparc area, requiring about 60 trucks.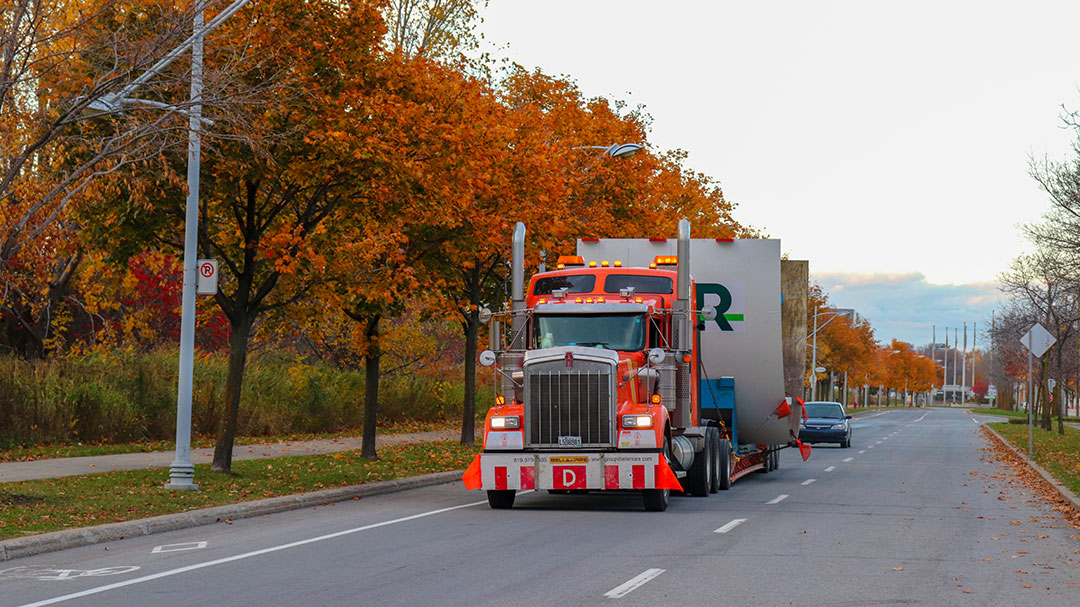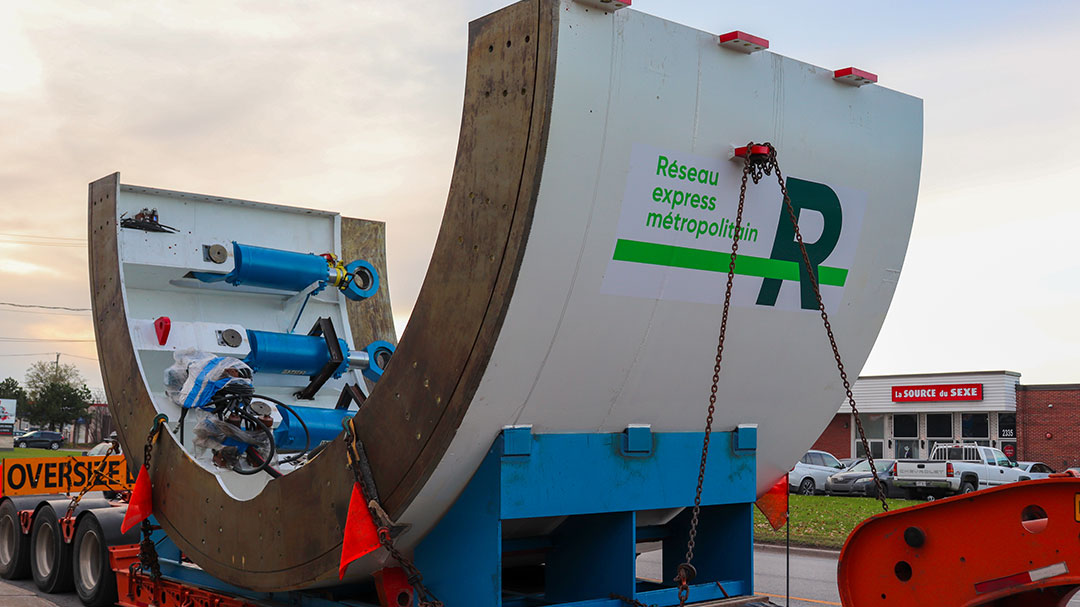 On the picture below, you can see the cutting wheel with a diameter of 7.38 meters.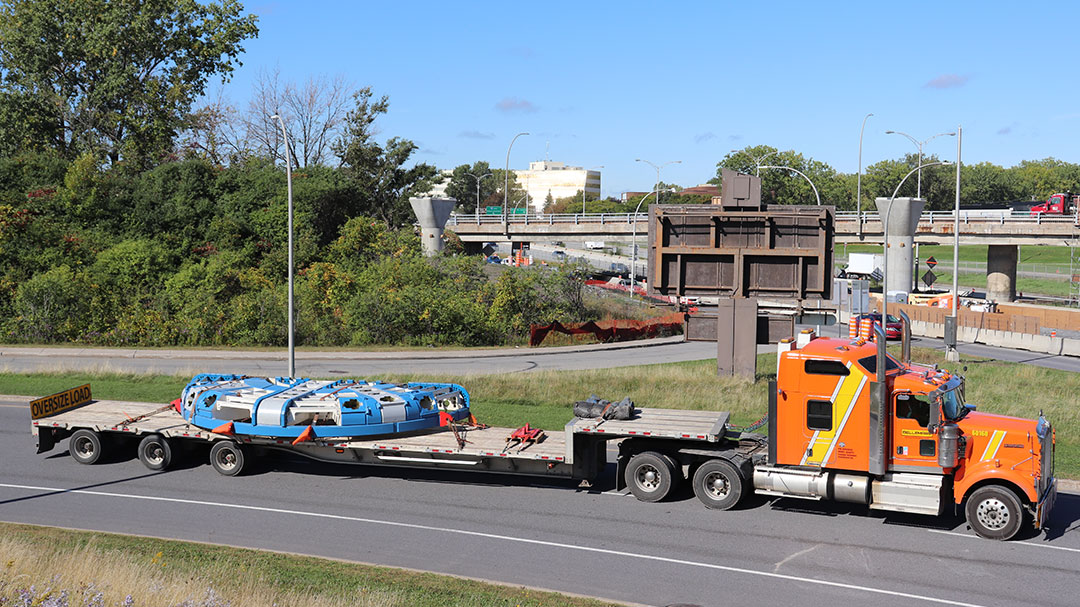 The TBM was then assembled in the starting shaft, located in the heart of the Technoparc.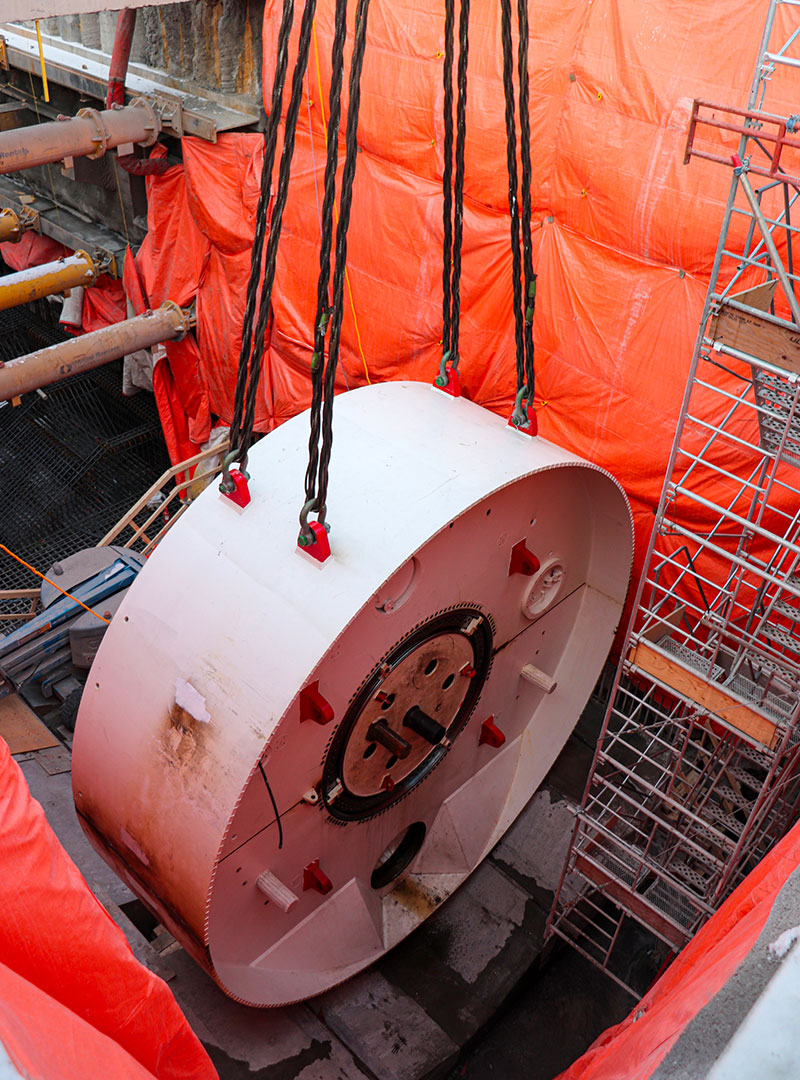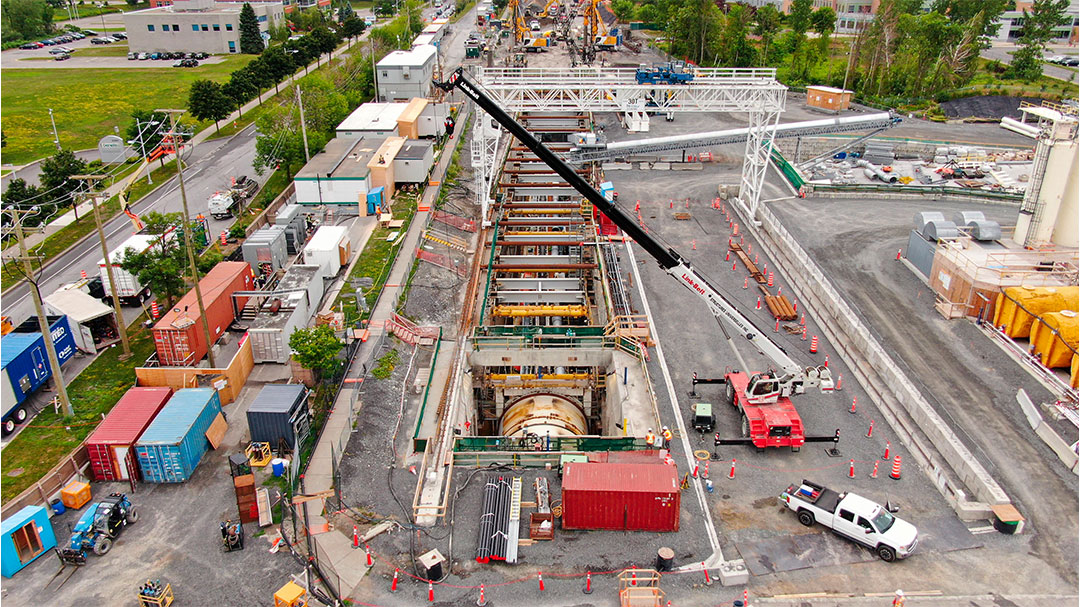 Tests were then carried out on this specialized equipment, and the teams prepared for drilling.
The workers installed a statue of Saint Barbara, patron saint and protector of miners and underground workers.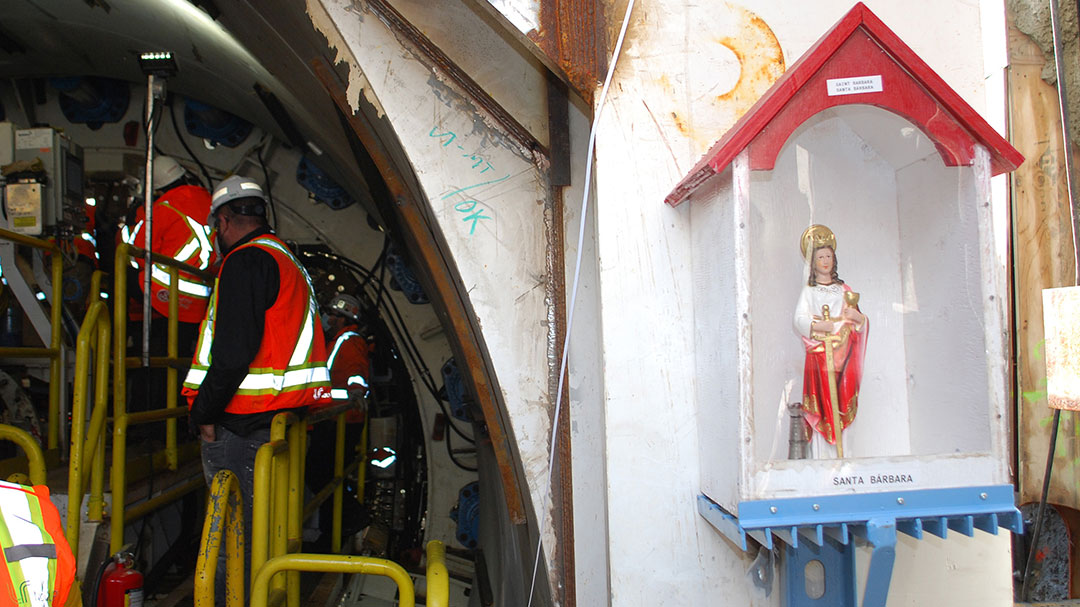 Alice's baptism - 2019-2020
In the fall of 2019, our teams held a big contest to come up with a name for the TBM. The public submitted over 1,400 names! The name Alice, in reference to Alice Evelyn Wilson (1881-1964), Canadian geologist and paleontologist, was chosen by our internal selection committee.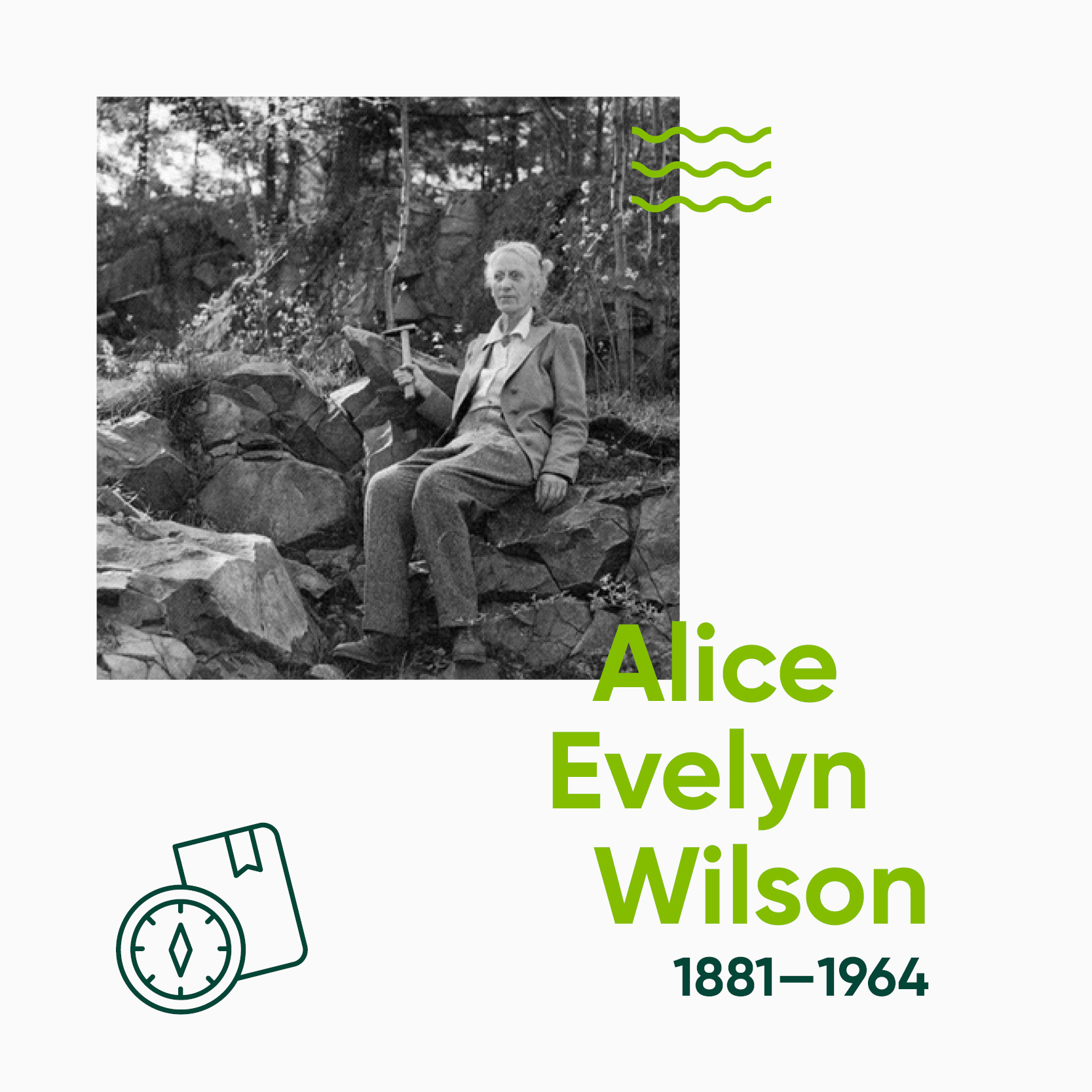 The departure of the TBM - 2020
In October 2020, Alice started her race! Her big departure was launched by the teams.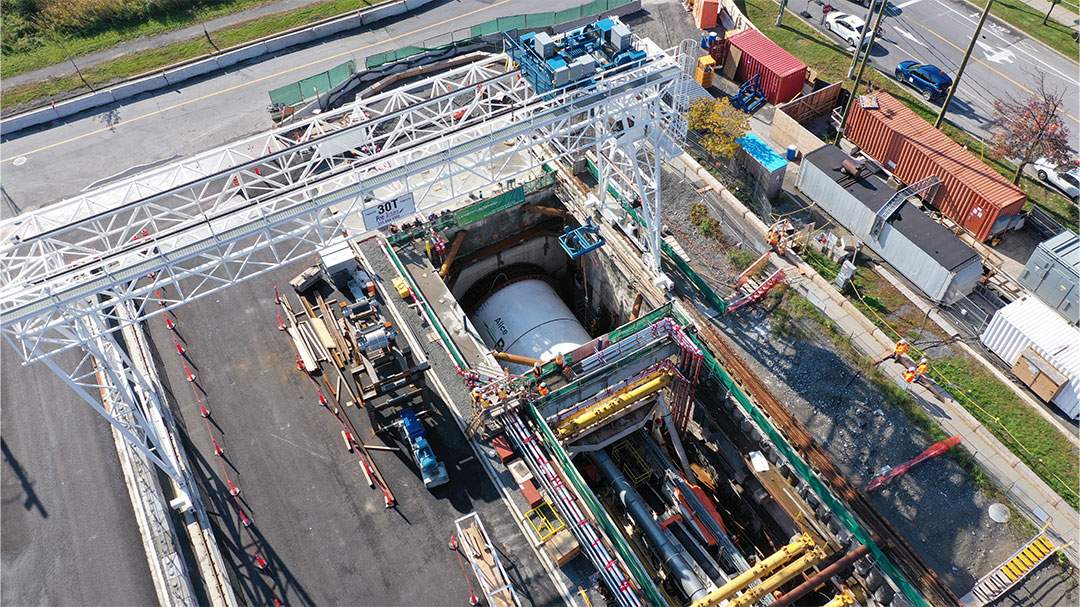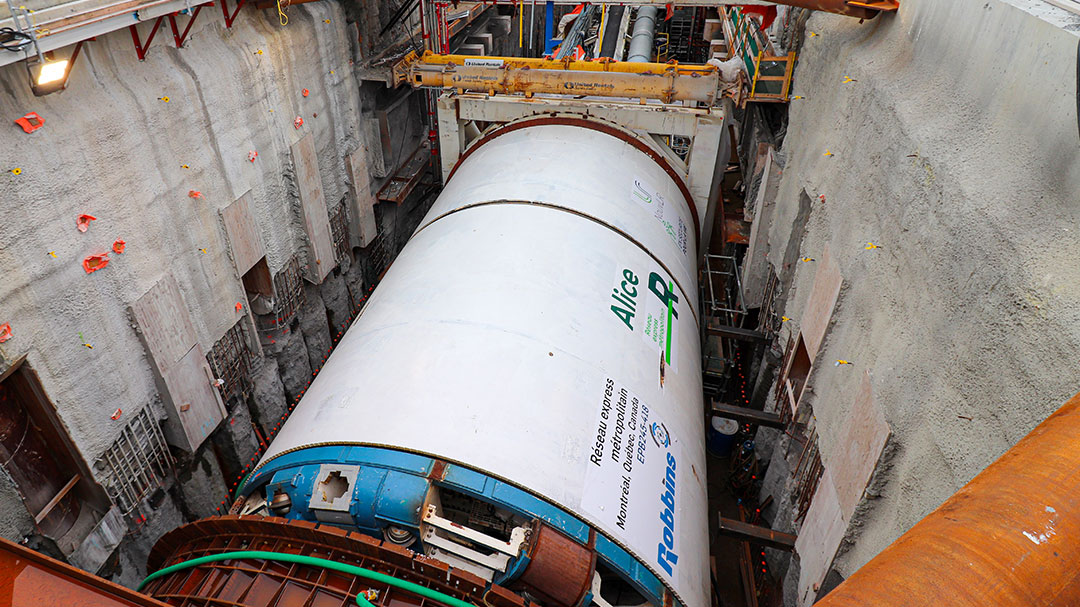 Illustrator Tania Mignacca created a comic book for the occasion, with her star character Ponto!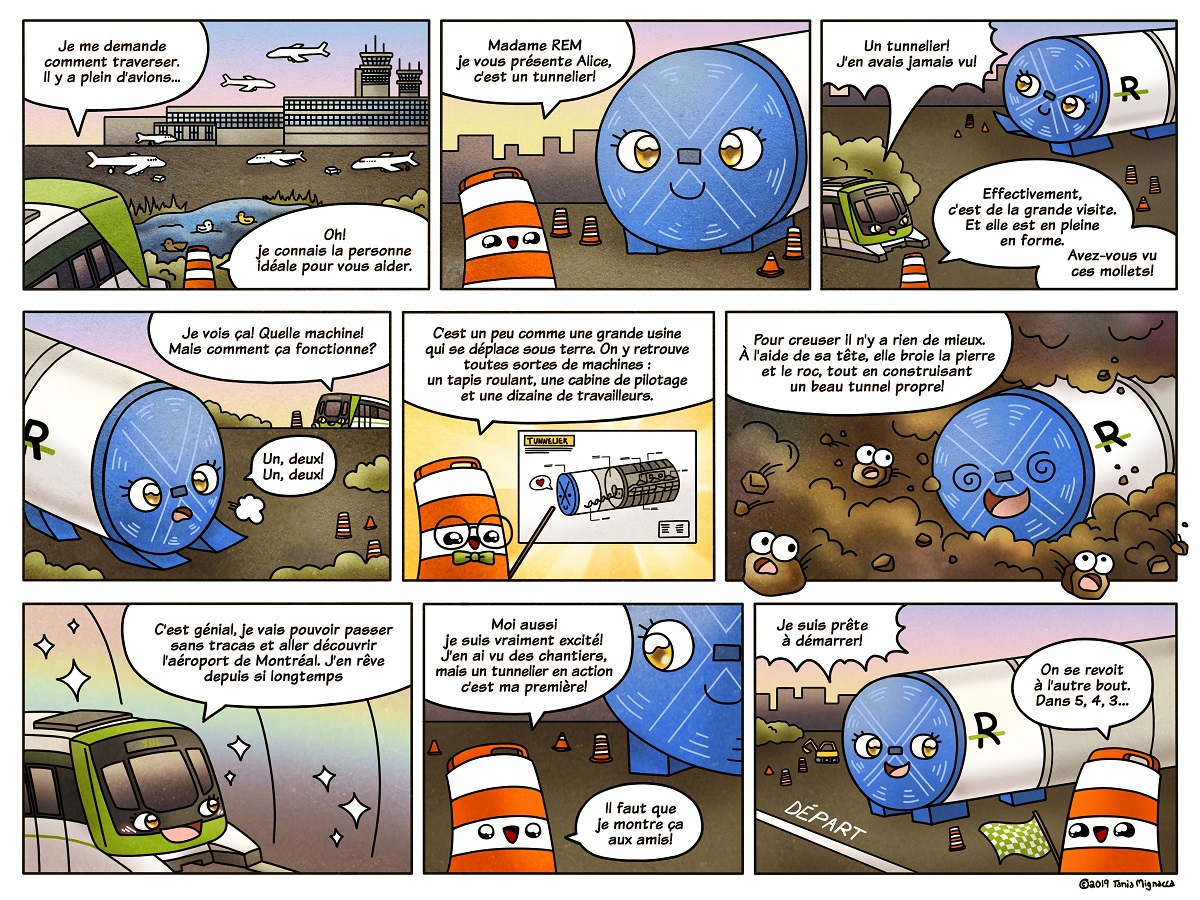 French version only
The Drilling (Alice at Work!) - 2020 to 2022
After her departure, Alice of course started drilling. She took care of digging, evacuating and building.
Dig: The 7.38-metre diameter cutterhead bores into the ground. It is composed of 47 discs (that each apply 25 tons of pressure) breaking up the ground.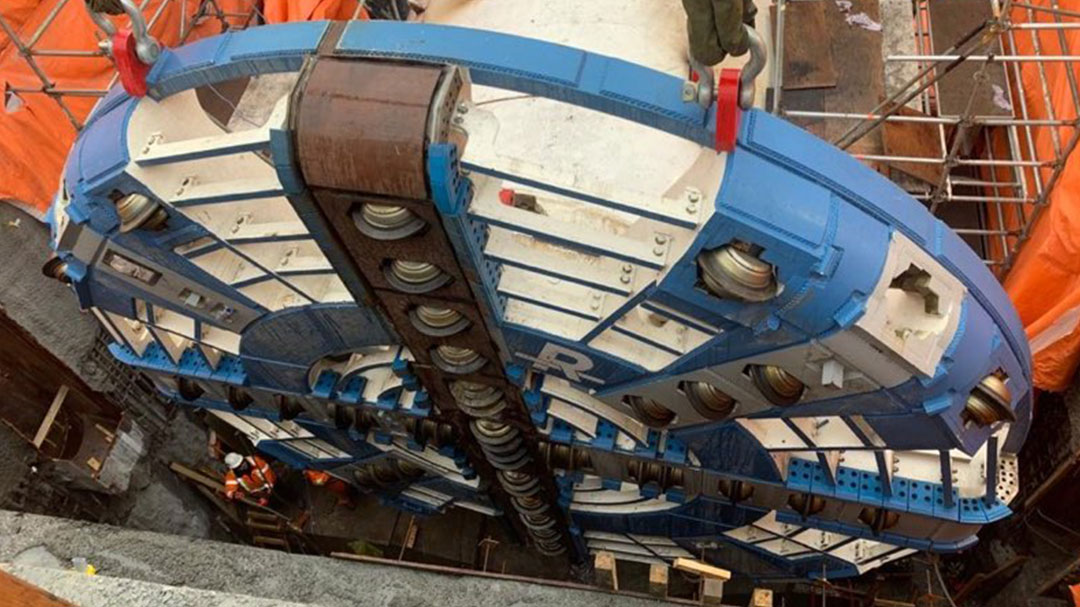 Evacuate: The excavated material is evacuated by a worm screw and transferred to a belt conveyor, then loaded into trucks at the end of the TBM for disposal.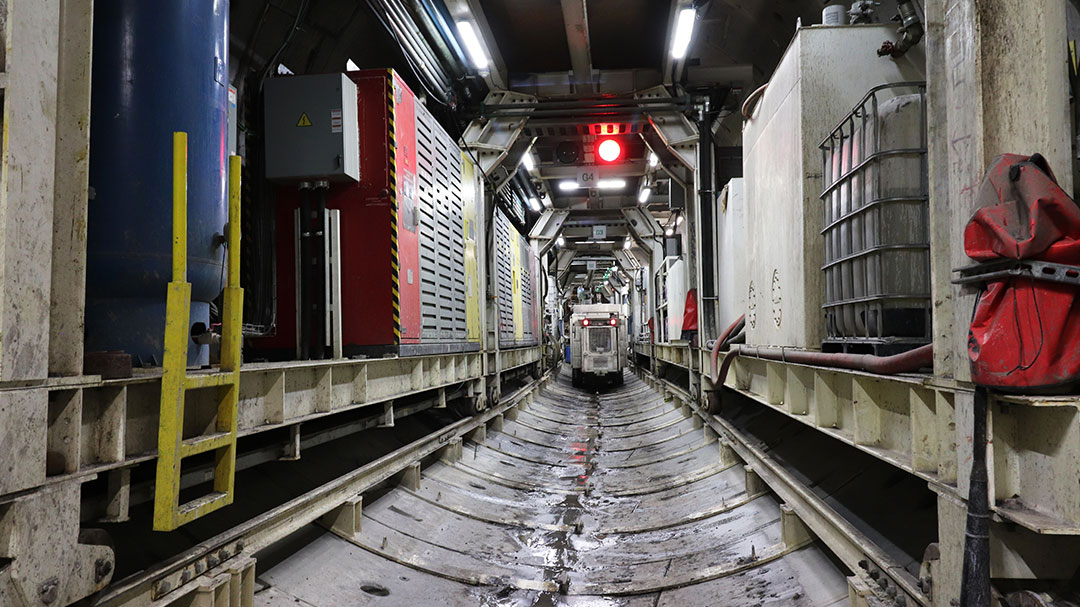 Build: The erector installs prefabricated segments to form a completely waterproof ring. Each ring is made of 7 segments. In all, 10,115 segments (voussoirs) were installed by Alice.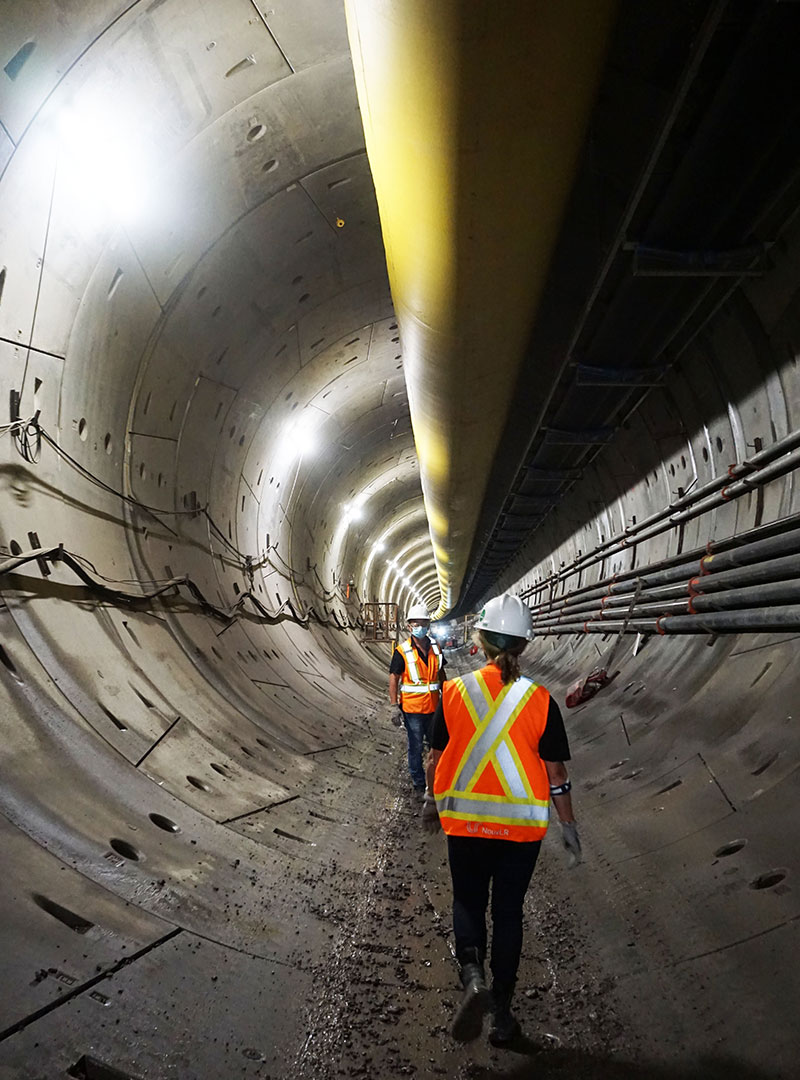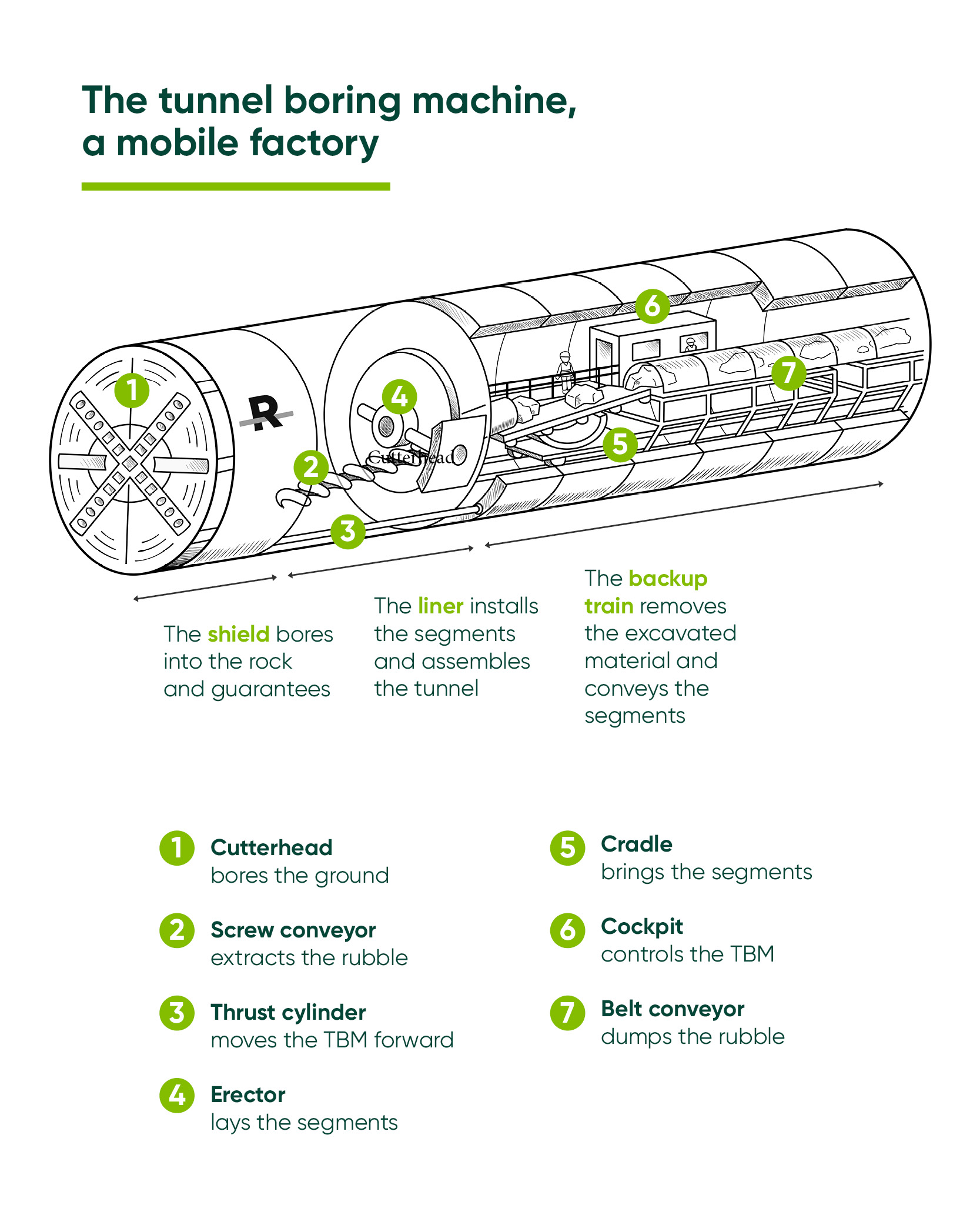 During its journey, Alice had to undergo maintenance operations. A delicate maintenance operation was carried out at the cutting head of the tunnel boring machine, in 2021. In order to carry out this delicate operation while preserving the wetlands, the teams proceeded to freeze the soil with liquid nitrogen, injected deep into the ground.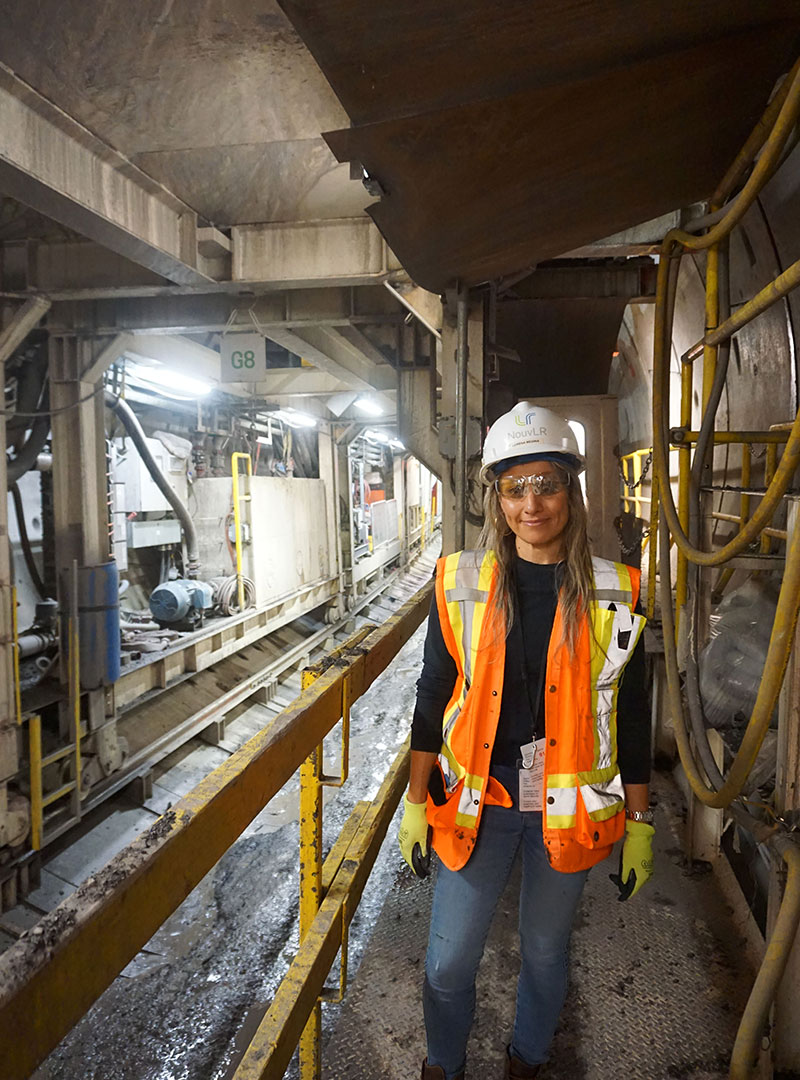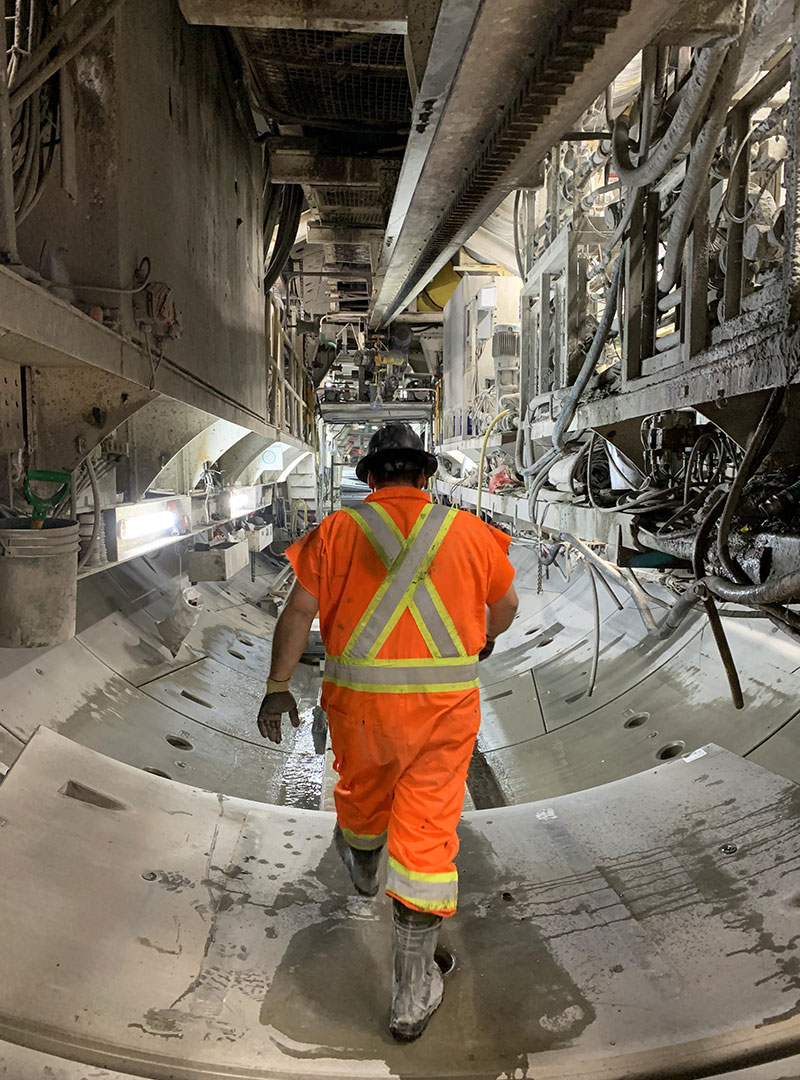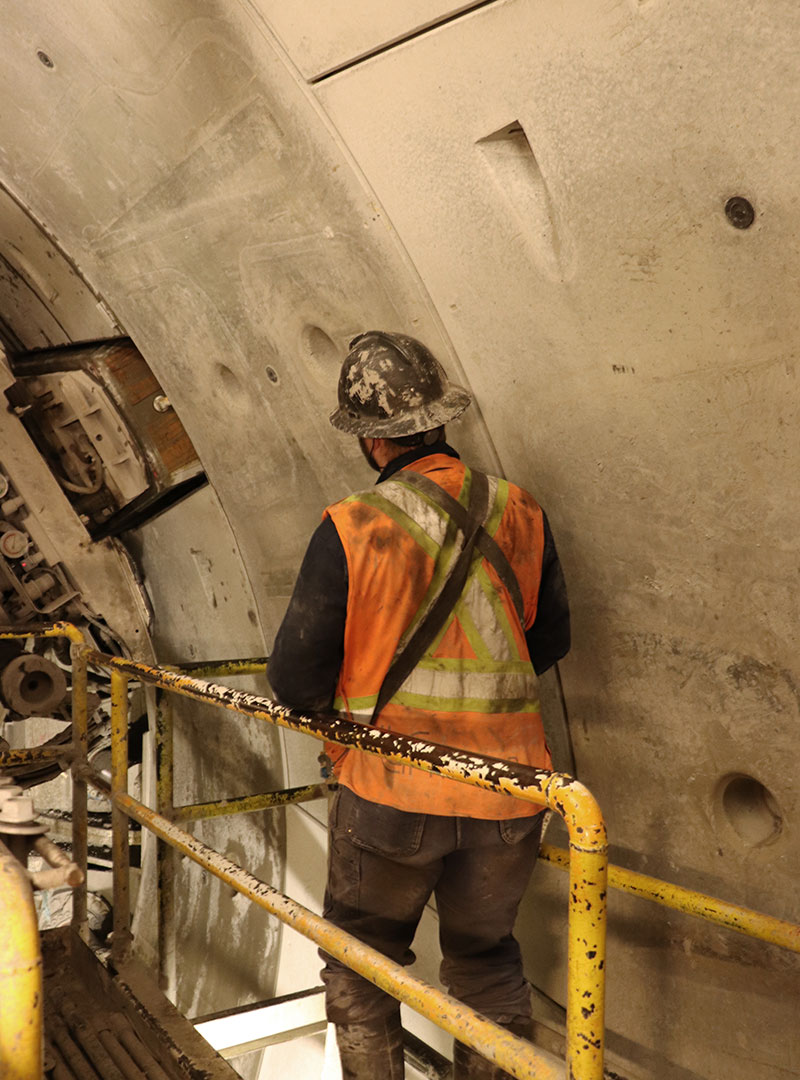 In total, Alice drilled 2.5 km of tunnel, installed 10,115 segments, excavated more than 10,000 m3 of soil. Thank you to the hundred  people who worked on this important project!