The Metropolis model
The REM is a light rail system based on the Alstom Metropolis. This model has proven its worth, with more than 5,000 cars currently in daily use around the world, in major cities such as Paris, Shanghai, São Paulo, Dubai and Sydney. In Montréal, the design and operational features were customized specifically to run in extreme winter conditions.
5,000+ Metropolis cars in use around the world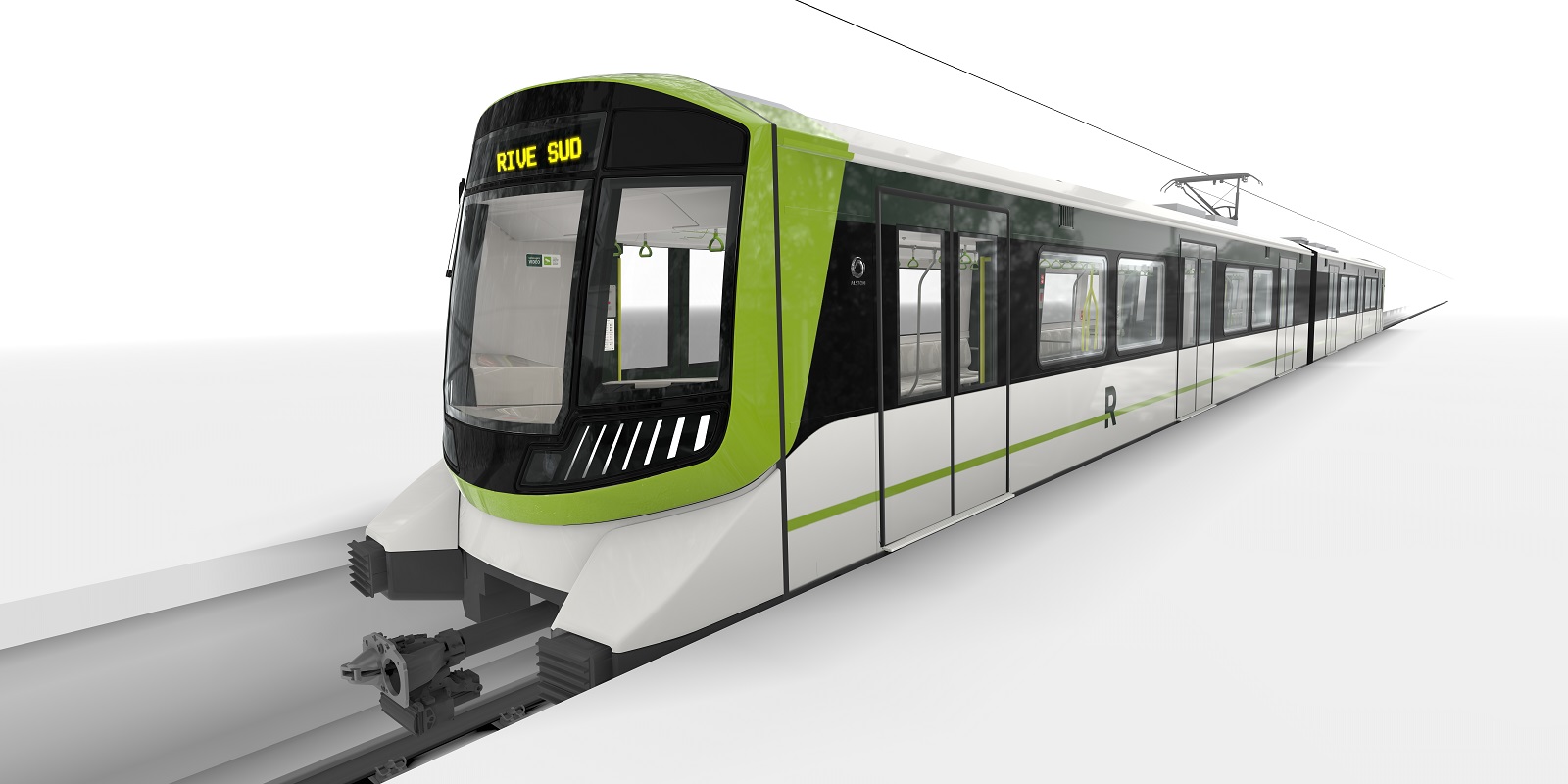 In 2018, we launched a consultation to gather your comments and ascertain trends. The Saint-Laurent model came out on top (42%), ahead of the Expo (29.5%) and the Mont-Royal (28.5%). The most prevalent comment was that you preferred this clean, timeless design, as well as its headlights, which evoke the cables of the new Champlain Bridge.
The REM's internal configuration offers the usual light rail experience. The wide spaces are designed to promote the free flow of traffic and guarantee universal access. Reserved spaces are available for people with reduced mobility—the dimensions were tested on a group of riders in Montréal—and others may be used for strollers, baggage or bicycles.
Colour choice is important: colours include REM green, a darker green and a fluorescent yellow. These shades were added to make effective use of contrasts to make doors and grab rails easy to identify for people with visual difficulties.
Go further
The first REM cars are now unveiled. Discover 5 things to remember about the rolling stock of the 100% automated light rail metro of Greater Montreal!
Another feature: The REM will be fully automated, meaning it will have no driver and will be operated from a command centre. This technology is widely used today and has shown the highest reliability rates in the world. Given that there will be no driver on board, you will be able to ride in the front or the back of the train. The Samuel-De Champlain Bridge is sure to offer a rare vantage point over Montréal!
Step aboard the REM in 3D
See for yourself by boarding the REM in this 360 video and experience the future service.
12 things to know about the rolling stock

1. Metropolis 🚈
212 Metropolis cars will be commissioned on the REM network. Each departure will use a four-car train at peak hours and two cars at off-peak hours to save energy.
2. Weight and size 📐
Length: 76.20 m (250') at peak hours
Width: 2.94 m (9'8'') or 17% wider than Azur cars
Height: 3.90 m (12'10'') excluding the pantograph
Maximum weight: 232 tonnes
3. Capacity 📈
Theoretical capacity: 600 passengers per four-car train
Maximum capacity: 780 passengers per four-car train
Seats: 128
This represents over 100,000 trips on the main Rive-Sud–Bois-Franc segment during morning rush hour (6 to 9 a.m.).
4. Frequency 🕒
Maximum frequency upon commissioning: 2 min 30
Maximum system frequency: 1 min 30
This means it will ultimately be possible to increase the frequency (and hence the capacity) so that the demand can be met without building new infrastructure.
5. Speed 💨
The average speed in motion will be 51 km/h. The REM will be able to reach its maximum speed of 100 km/h at a number of locations, such as on the Samuel De Champlain Bridge and on the West Island.
6. Automated ✅
The REM is fully automated (maximum GoA 4 level). The driverless network is therefore permanently operated and monitored from a Command Centre. These systems ensure one of the highest levels of reliability and safety in the world. A number of lines in Vancouver, Paris, Rome, Barcelona, Copenhagen, Dubai, Tokyo, Seoul, Singapore and in many other cities have been using similar systems for about 20 years now.

7. Electric ⚡
The network is powered by a 1,500 V catenary and each motor (one per axle) has a maximum power of 185 kW. This mode of electric transport will emit no greenhouse gases (GHG) and will reduce emissions by 100,000 tonnes of greenhouse gases per year or the equivalent of 30,000 fewer cars on the road in 24 hours.
8. Accessible ♿
One of the REM's unique features is that the 26 stations will offer universal access and be equipped with elevators. Cars have been designed to meet specific accessibility requirements. A life-sized model was reproduced in Montréal and was tested by people with reduced mobility to make sure that everything was in order before manufacturing began. Reserved spaces may be used for strollers, baggage or bicycles. Colours were carefully chosen to make effective use of contrasts and make elements such as doors and grab rails easy to identify for people with visual difficulties.
9. Platform screen doors 

🔐
Platforms will be protected by screen doors that will open and close at the same time as the metro doors. This technology is often used in Europe and Asia, but this will be a first in North America. In addition to increased passenger safety, these screen doors prevent objects from being dropped onto the tracks—one of the main causes for delays in the metro. This feature guarantees reliable service for your commutes!
10. Capacity indicator 👉
Capacity indicators above the screen doors will indicate which cars are full and which are not. This will distribute passengers better and make them more comfortable since they can choose the right cars before boarding.
11. Wi-fi, heating and air condition 👍
The REM will be heated in winter (by means of ventilation and heated floors) and air conditioned in the summer. Unlimited, high-speed Wi-Fi will be available, which will be useful for both daily users who want to listen to their programs and tourists coming from the airport.
12. Designed for winter ⛄
Russia, Finland, Poland… Alstom has successfully led railway projects to completion in countries that have extreme winter conditions. Every possible feature has been designed for operation in Montréal's conditions, including heated door thresholds and floors, heated automatic couplers at the ends, ice protection equipment, heated windshields and ice scrapers on the pantographs. In 2020, Alstom will conduct static tests on the metros, the equipment and their features in one of the best climatic chambers in the world (in Vienna), and dynamic testing will then take place in Montréal prior to commissioning.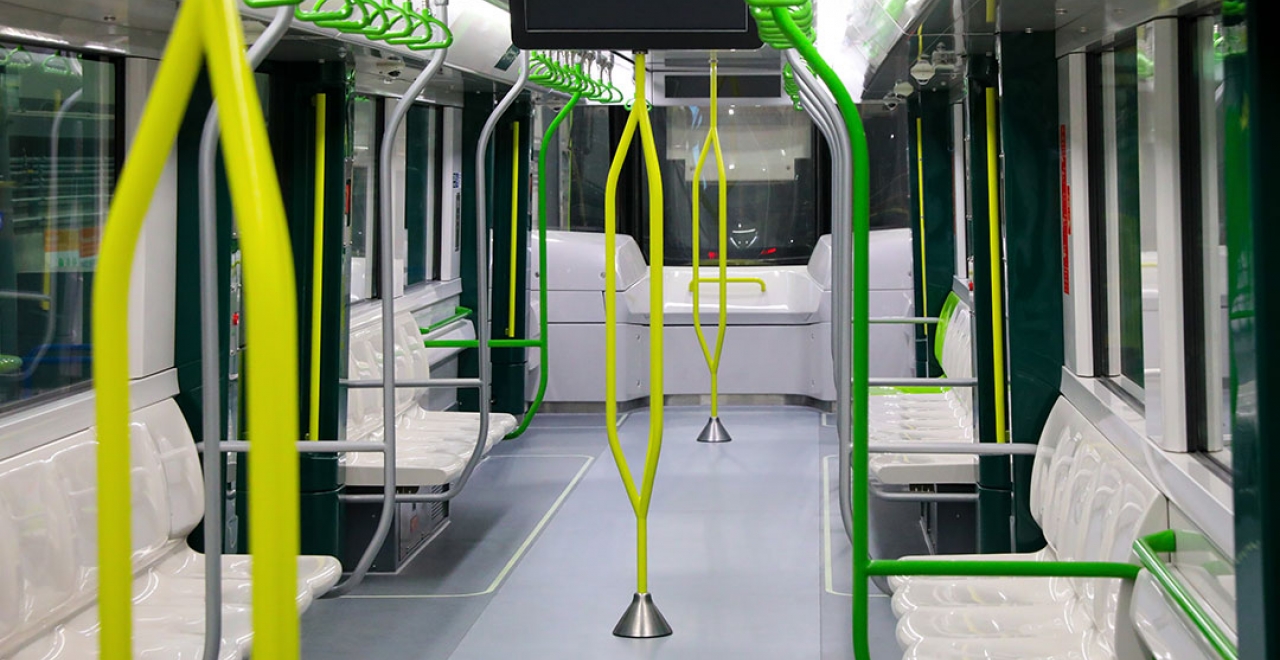 Interior of the REM cars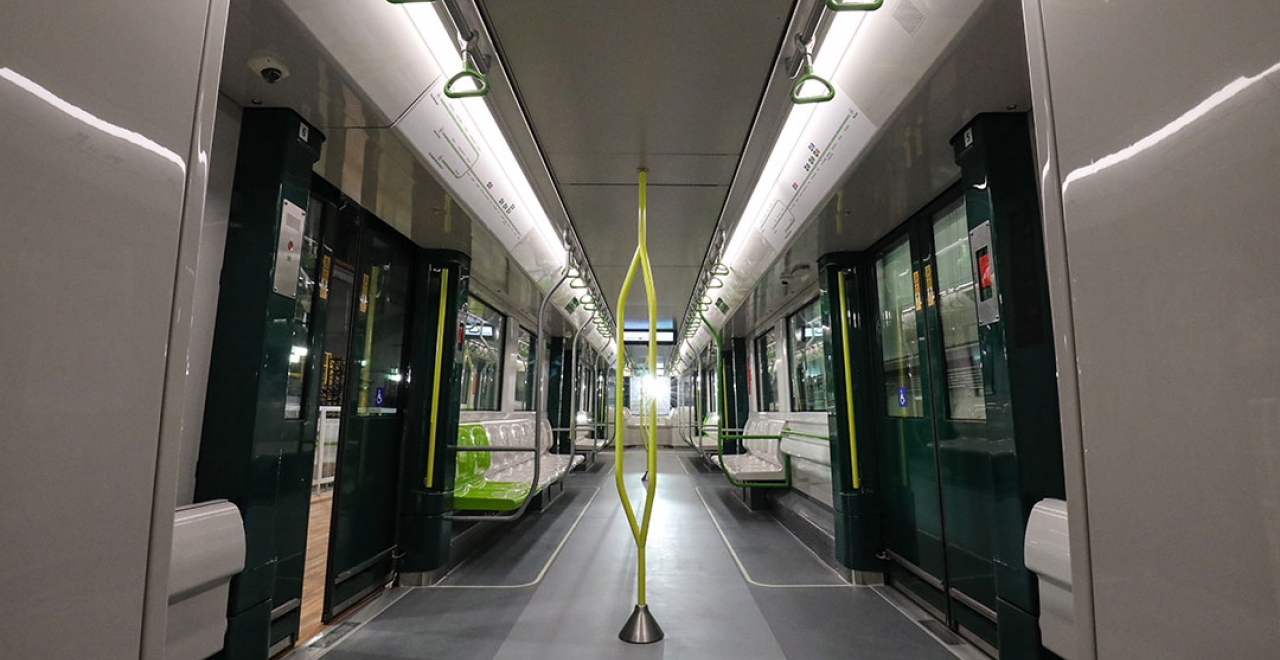 Interior of the REM cars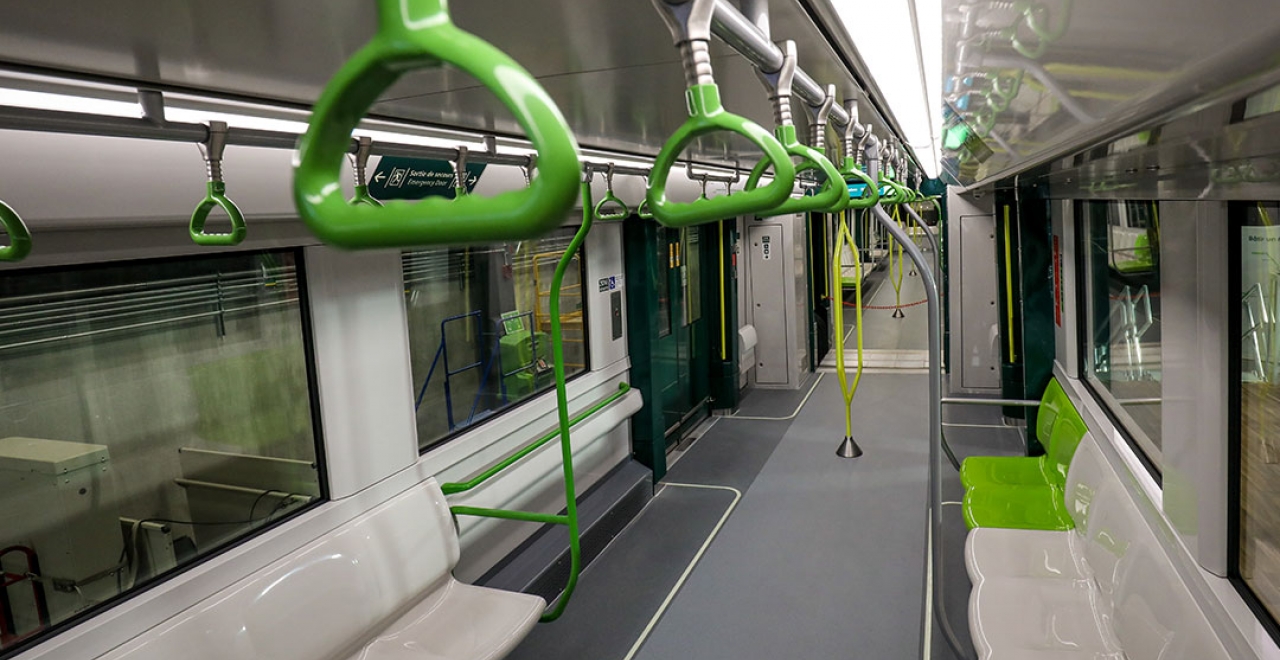 Interior of the REM cars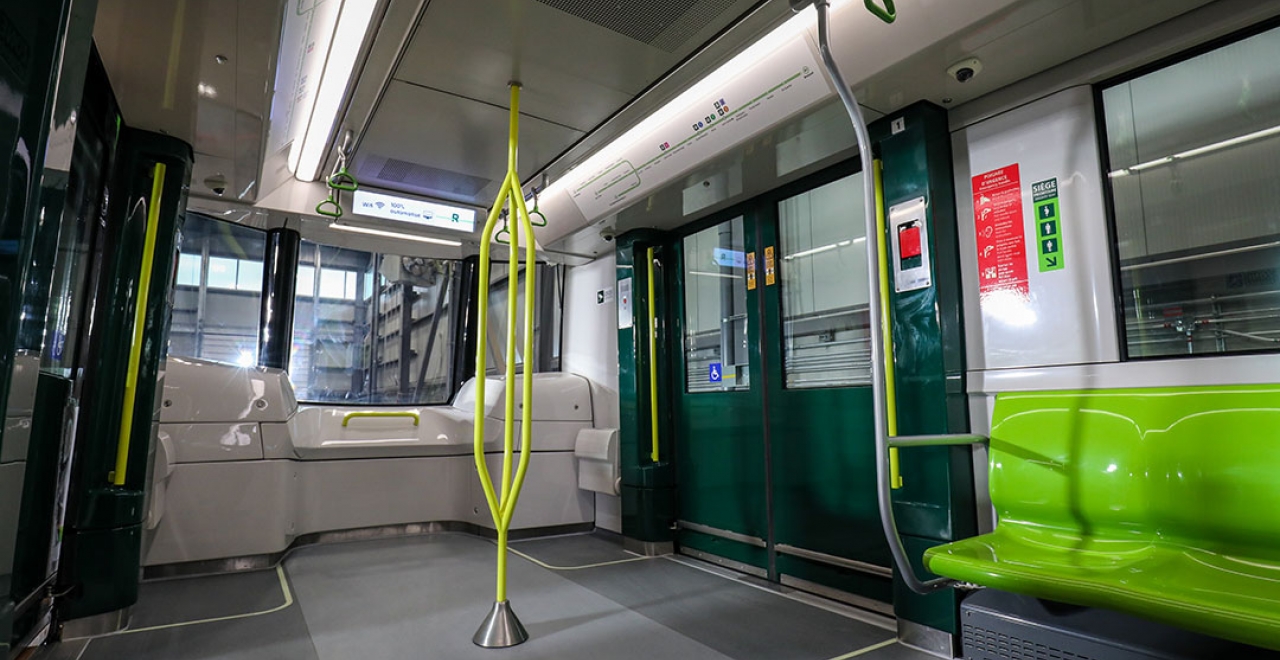 Interior of the REM cars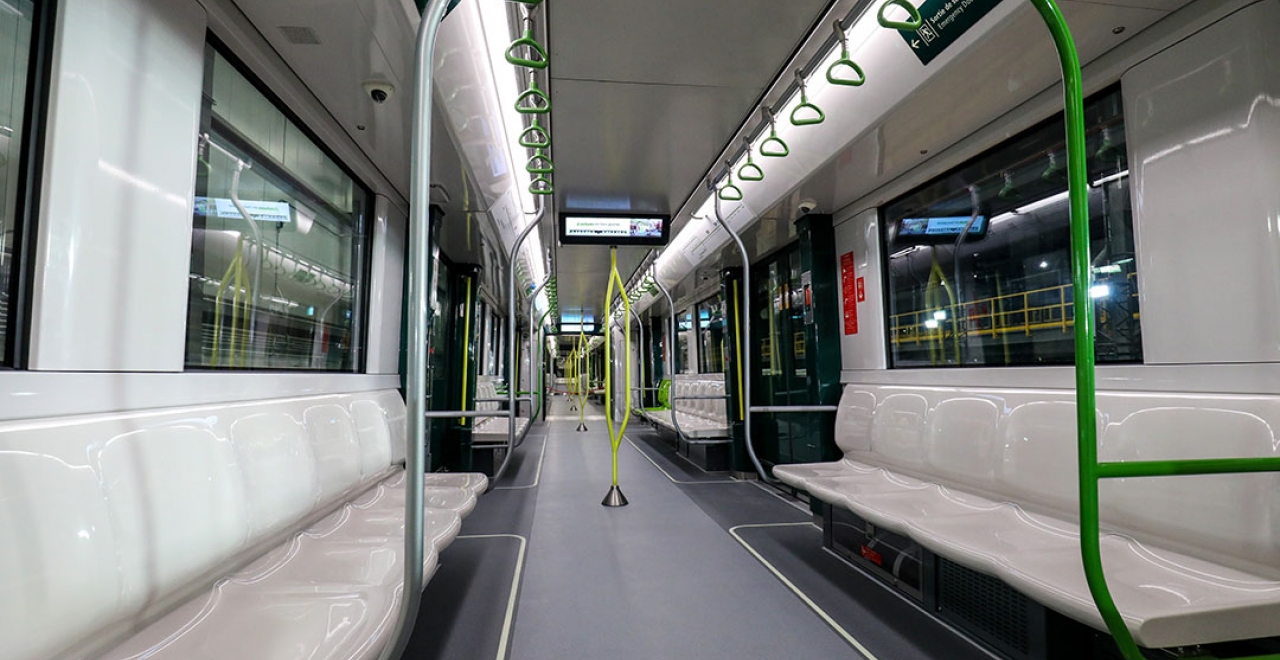 Interior of the REM cars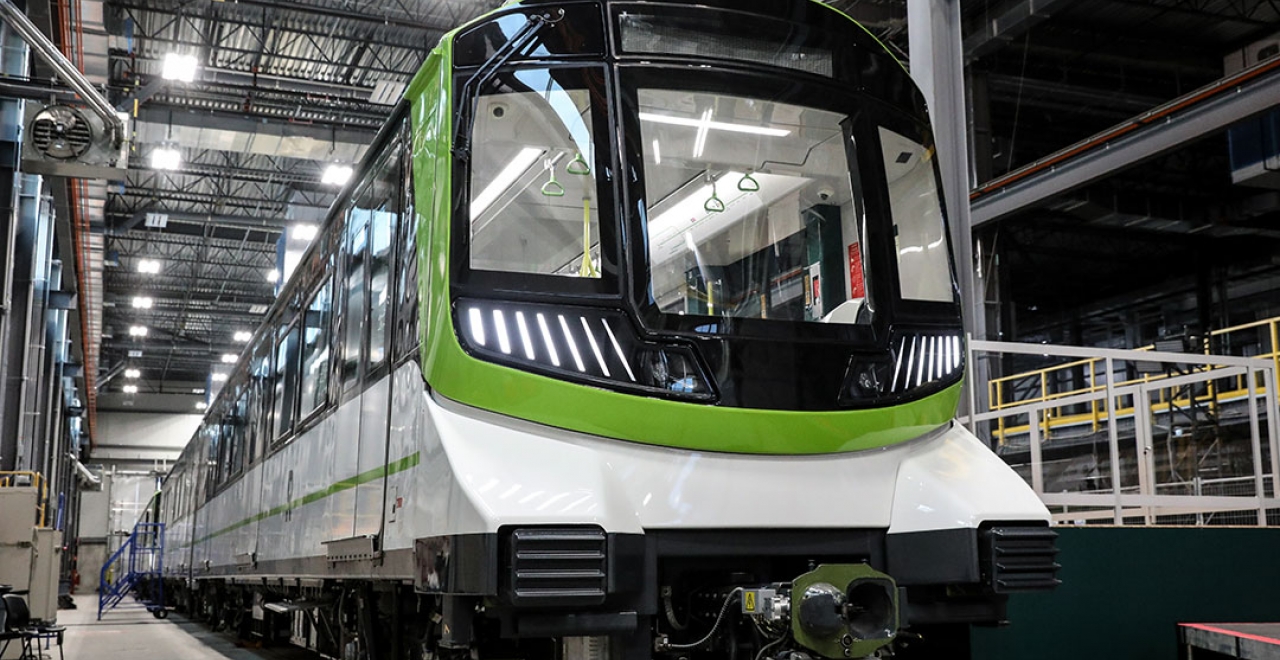 Exterior of the REM cars
Exterior of the REM cars