Construction in Railway right-of-way in the Pierrefonds sector

Construction activities
Starting December 1, for a period of approximately 15 weeks Weekends only, 7 a.m. to 22 p.m.
Montréal (West Island)
Updated on December 1, 2018
Where: railway right-of-way – Between Alexander street and Highway 13
Nature of the work
The work consists in building an pre-loading embankment to consolidate the current soil. This operation will help limit settlement during the REM's work involving the doubling of the track.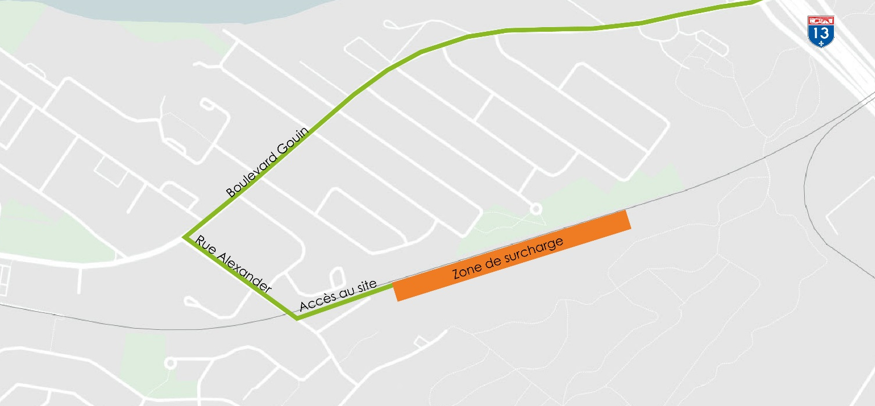 Impacts and mitigation measures
An important number of trucks will use the railway right-of-way to transport equipment and materials. Truck drivers will be made aware that the work is being performed in a residential area. 
Back-up alarms and the use of heavy machinery on the site will create noise.
We are aware of the inconvenience that this work may create, but all the necessary measures have been put in place to reduce the impact on residents, including the following:
Engine idling will be limited.
The number of pieces of equipment running simultaneously near sensitive areas will be limited.
Dust will be reduced using water sprayers, if necessary.
The presence of a flag person will ensure that traffic is controlled properly for road users and work teams.
For all questions | 1 833 REM-INFO
Write us via the contact form of the "Contact us" page. You may contact us by phone on weekdays between 8:00 am and 5:00 pm.