Construction of a retaining wall in the Smith Street sector

Road | During the night only
Beginning April 7 2021, for approximately 5 months Day and night, and occasionally on weekends
Downtown
Nature of the work
The embankment along Smith Street must be reinforced to accommodate the REM. Installation of an adapted reinforcement system, as illustrated below, is the last step required before the new rail infrastructure can be installed for the REM.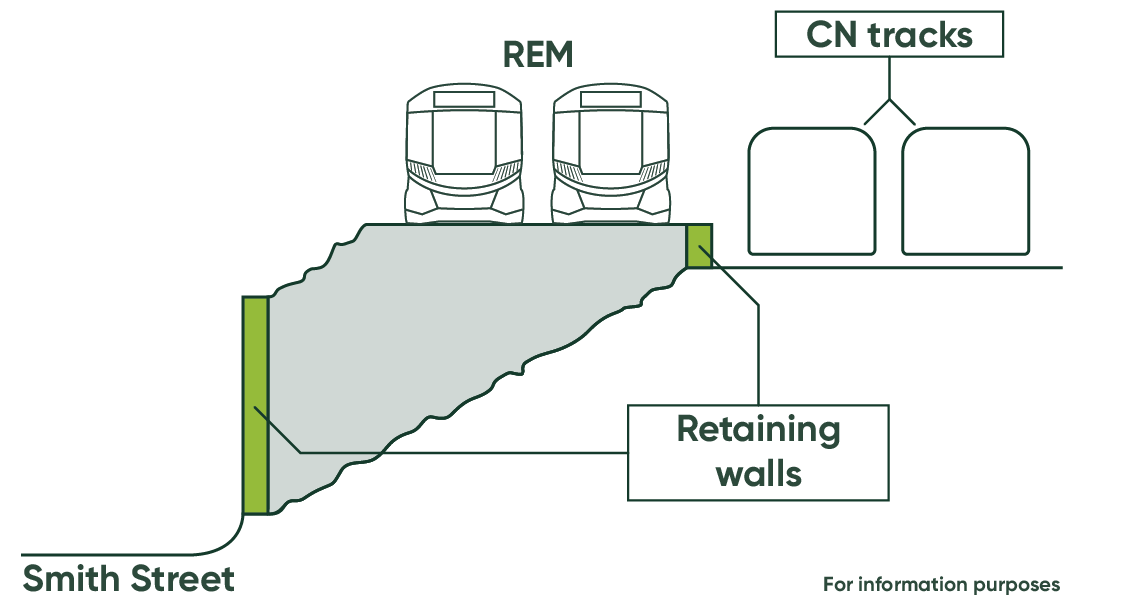 This work began on April 7, 2021 and will last approximately 5 months. Here are the details:
Schedule

Installation of the base and retaining wall panels

(excavation, compaction, installation, backfilling, concreting)

From April 7, 2021, for approximately 12 weeks 

During the day

At night (for about 6 to 8 weeks, starting May 2, from 7 pm to 5 am)

Formwork and concreting of the upper slab

Beginning in June 2021, for approximately 8 weeks

Day and night
In order to install the retaining wall located closest to the railroad tracks, night work will take place in order to meet the constraints imposed by CN, as illustrated below. This work will take place over 6 to 8 weeks between the end of April and beginning of June. The information will be updated in this work notice.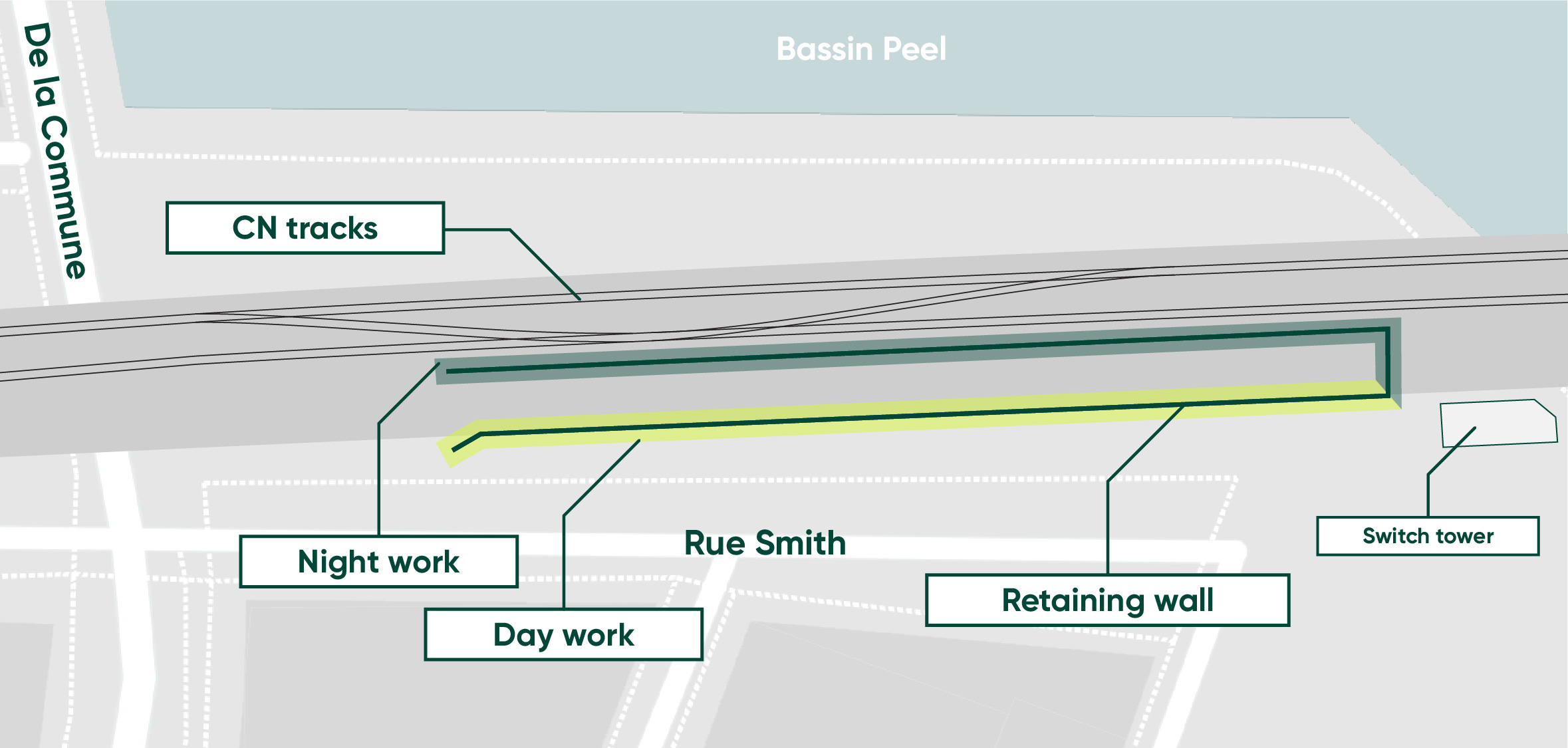 Impacts and mitigation measures: 
Night work will take place due to the close proximity of CN tracks. Special attention will be paid to keep the lighting from being directed toward surrounding residences.
This work will generate noise, dust and truck traffic. Experts will monitor the work and mitigation measures will be implemented. 
An obstruction will be put in place on Smith Street, between Murray and Peel streets, in order to clear the required work space and install the lifting equipment (crane), from the week of May 31st to the beginning of August 2021.
For all questions | 1 833 REM-INFO
Write us via the contact form of the "Contact us" page. You may contact us by phone on weekdays between 8:00 am and 5:00 pm.