Work on the REM elevated structure in Pointe-Saint-Charles

Construction activities
Spring–summer 2019 to winter 2020 Primarily during the day, on weekdays, from 6:30 a.m. to 7 p.m.
Montréal (Downtown)
Nature of work
In the Pointe-Saint-Charles sector, the REM will run along the Canadian National railway, then continue its route toward downtown Montréal.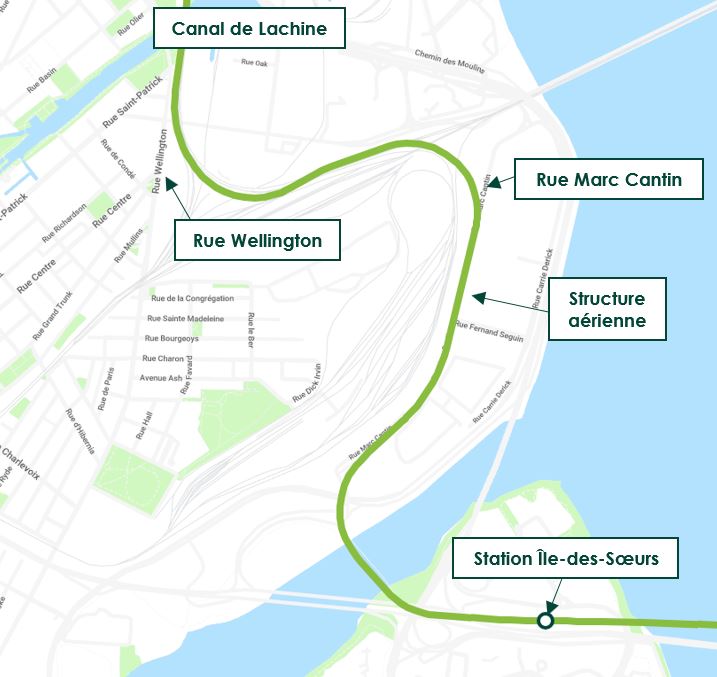 An elevated structure comprising pillars must be built to allow the REM to go through this sector. These pillars, composed of columns and pierheads, will support the deck and tracks, and other components of the structure (see diagram below). The work of building the pillars began in the Marc-Cantin sector in fall 2018 and will continue for the rest of the route in Pointe-Saint-Charles starting in spring–summer 2019.
Once these pillars have been completed, other work phases will be required to finalize the elevated structure up until the commissioning of the REM in 2021. Communications will follow to present the next steps.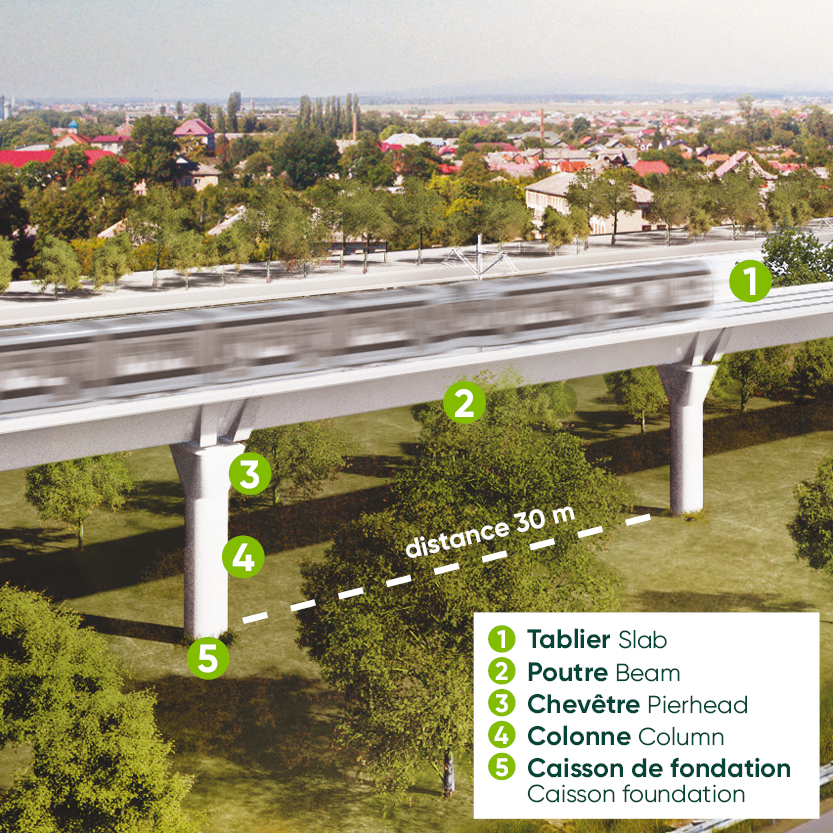 Impacts and mitigation measures
The work will generate noise, dust and truck traffic near the work site. Some brush clearing and cutting of trees and shrubs will also be necessary. Specialists will conduct monitoring throughout the work to ensure that the project's noise and air quality criteria are met. Mitigation measures may be implemented if necessary.
The project includes a reforestation program to replace the trees that will be cut. These activities will also be overseen and coordinated by environmental specialists.
*Work will be carried out on weekdays between 6:30 a.m. and 7:00 p.m. In addition, night work is planned and work before and after this time period, or on the weekend, may be necessary. Please note that due to the nature of the activities being performed, work cannot be interrupted while it is in progress; it must be completed so as to maintain the integrity of the existing infrastructure.
For all questions | 1 833 REM-INFO
Write us via the contact form of the "Contact us" page. You may contact us by phone on weekdays between 8:00 am and 5:00 pm.