Pile driving work at Mont-Royal station

Construction activities
During the week of December 17, 2018 7 a.m. to 10 p.m.
Centre and Airport
Nature of the work
In preparation for the construction of the REM's future Mont-Royal station, piles will be driven into the ground on the West segment of the existing stations, in order to erect a retaining wall to support the slope.
Impacts and mitigation measures
This work will generate a very high level of noise that may exceed usual recommended standards, despite the mitigation measures that will be implemented. The hammering will also cause vibrations near the equipment.
The REM project office and the NouvLR consortium are aware of the inconvenience that this work may create, but rest assured that all the necessary measures have been put in place to reduce the impact, including:
A program to monitor and supervise noise, air quality and vibration throughout the work, with environmental experts present on site;
Implementation of noise mitigation measures including the addition of portable enclosures around the power shovel (if possible);
A few trucks will use the railway right-of-way to transport equipment. Truck drivers will be made aware that the work is being performed in a residential area. 
The map below shows the approximate location of the retaining wall at the Mont-Royal station: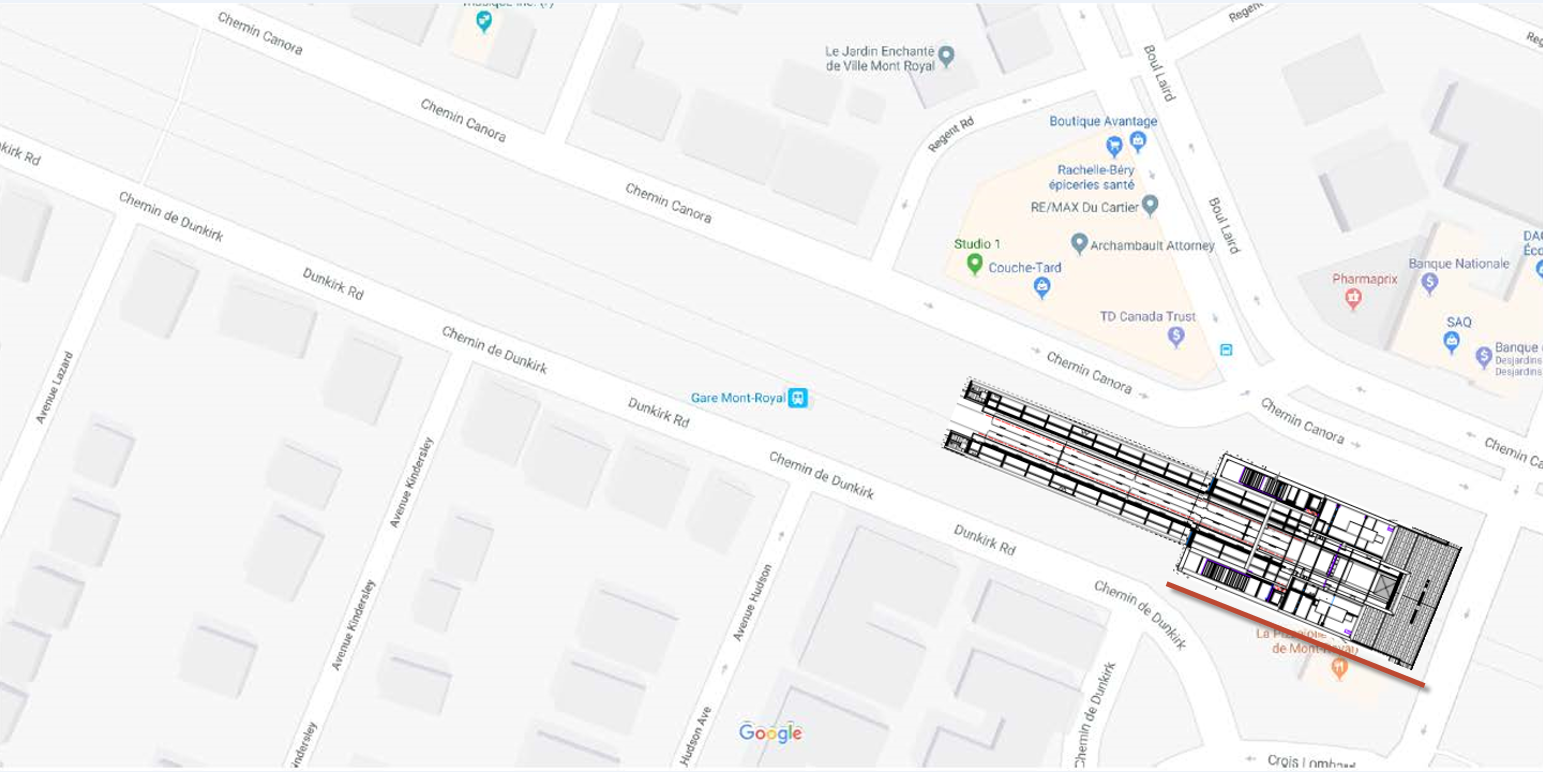 Work will take place from 7 a.m. to 10 p.m. Work before and after this time period will be necessary to mobilize and demobilize all elements required to carry out the work and to clean up the site. Due to the nature of the activities being performed, work cannot be interrupted while it is in progress; it must be completed so as to maintain the integrity of the existing infrastructure. Should this situation arise, the work period will be extended to complete the work already begun.
For all questions | 1 833 REM-INFO
Write us via the contact form of the "Contact us" page. You may contact us by phone on weekdays between 8:00 am and 5:00 pm.