Rehabilitation work under the railway bridge

Road
Starting on January 29 Work during the day, evenings and at night
Downtown
Where : Under the railway overpass,  near Notre-Dame Street West and Saint-Maurice Street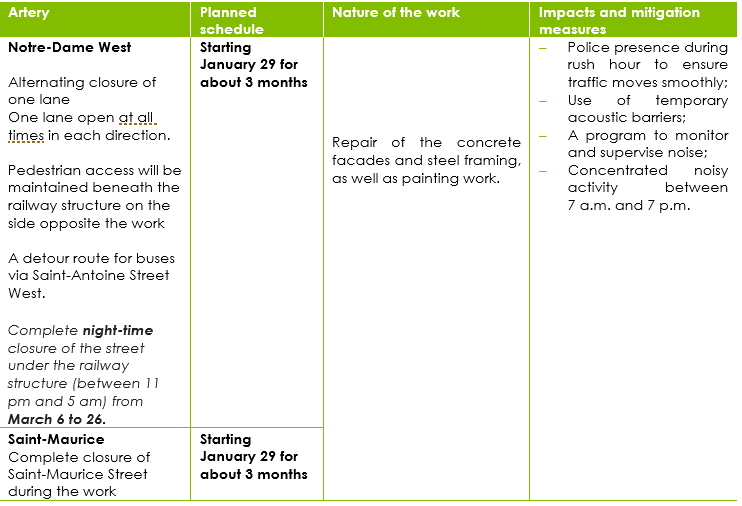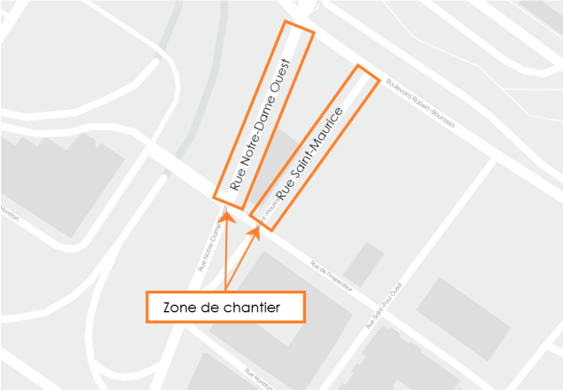 *Some structure work cannot be interrupted while it is in progress since it is required for maintaining the integrity of the  support structure.
For all questions | 1 833 REM-INFO
Write us via the contact form of the "Contact us" page. You may contact us by phone on weekdays between 8:00 am and 5:00 pm.