Relocation of a water main in the service road of Highway 40 West, Pointe-Claire

Road
From May 7th to 10th, day and night (10 pm to 5 am) *
West Island and Airport
Nature of the work:
Relocation of a water main will be done in the service road of Highway 40 westbound, near Saint-Jean Boulevard.
Impacts and mitigation measures:
Traffic disruptions are expected. Throughout the weekend, a section of the service road of Highway 40 will be closed near Saint-Jean Boulevard to carry out the work. Exit 52 of Highway 40 westbound will also be closed.
Appropriate signage will be installed and will indicate the proposed detour routes to Saint-Jean Boulevard.
From the service road, westbound:
Take the Saint-Jean Boulevard ramp; OR
Turn onto Selkirk Avenue and then Brunswick Boulevard.
From Highway 40, westbound: 
Take Exit 50 from Highway 40 westbound, Charles E. Frosst Street and Brunswick Boulevard.
* Dates subject to change. Activities may be required before or after the scheduled time.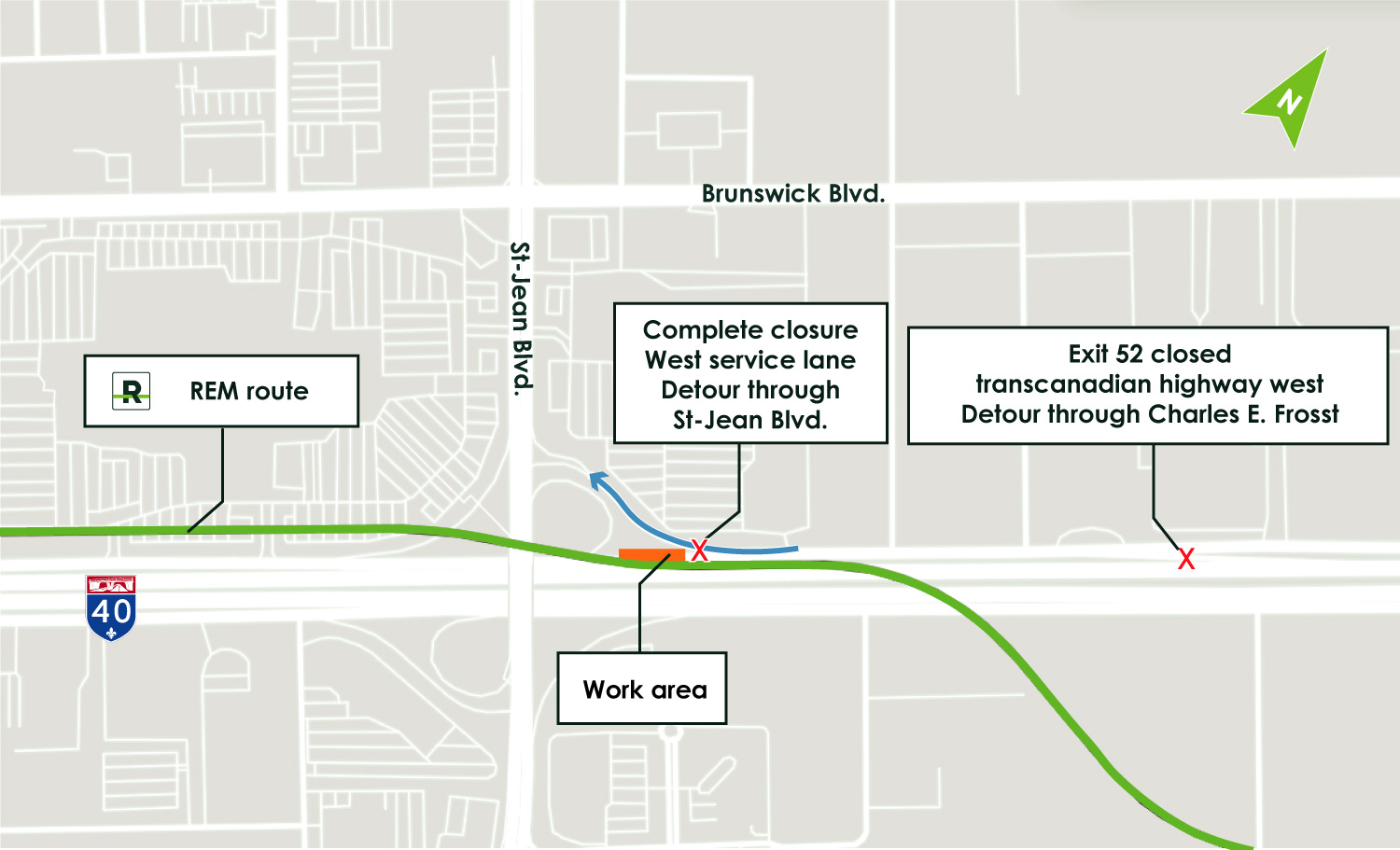 For all questions | 1 833 REM-INFO
Write us via the contact form of the "Contact us" page. You may contact us by phone on weekdays between 8:00 am and 5:00 pm.