Rerouting of the bike path near the Édouard-Montpetit station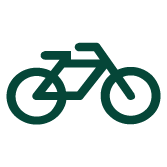 Pedestrian and cyclist
Since August 2018 and until 2022
Downtown
Nature of the work
In preparation for the construction of the REM's future Édouard‑Montpetit station, a portion of the bike path on Vincent‑D'Indy Avenue and Édouard‑Montpetit Boulevard will be rerouted to ensure the safety of cyclists and other path users. This will be necessary in order to create a two-way bike bath on Willowdale Avenue and a designated roadway on Stirling Avenue. Parking will therefore be prohibited on the north side of the stretch of Willowdale between Vincent‑d'Indy and Stirling.
This rerouting has taken effect on August 2018 and will continue for the duration of the work.
Impacts and mitigation measures
The curb extension on the north side of Willowdale at the intersection of Vincent‑d'Indy Avenue and the crosswalk on the north side of Vincent‑d'Indy has been removed. The crosswalk on the south side will remain open, and a bike path will no longer cross it.
Signage will be installed to redirect cyclists. See opposite for a map of the rerouted bike path. 
Should you have further questions about parking on Willowdale, please call the city of Montréal's 311 service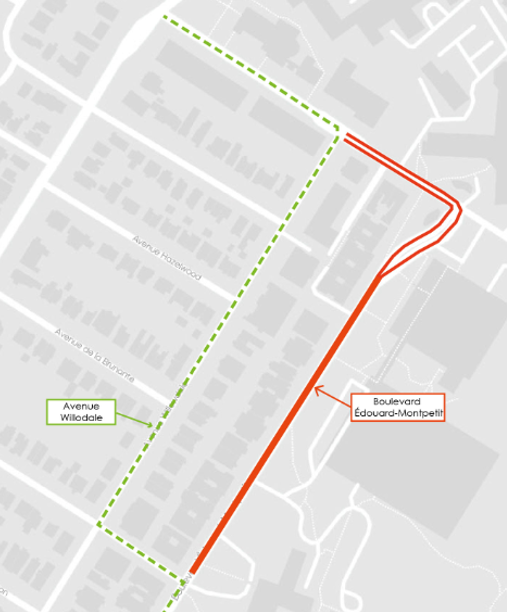 For all questions | 1 833 REM-INFO
Write us via the contact form of the "Contact us" page. You may contact us by phone on weekdays between 8:00 am and 5:00 pm.