Construction of storage tracks for the future Correspondance A40 station

Construction activities
Starting in March 2019 From 7 a.m. to 11 p.m.
Montréal (Centre and Airport)
Where: along the railway right-of-way, north of Highway 40
Nature of work
Starting in 2022, the Mascouche line will be connected to the REM through the creation of a new intermodal Correspondance A40 station, which will be located north of Highway 40 along the railway right-of-way, between Stinson and Deslauriers Streets, at the intersection of Hodge Street.  
Storage tracks will be set up in preparation for the service interruption planned from Janueray 2020 on the section between Central Station and Du Ruisseau Station, to allow Mascouche trains to end their runs. In rail transport, a storage track is used to change train car order and direction. Work to prepare for track layout and station construction is required.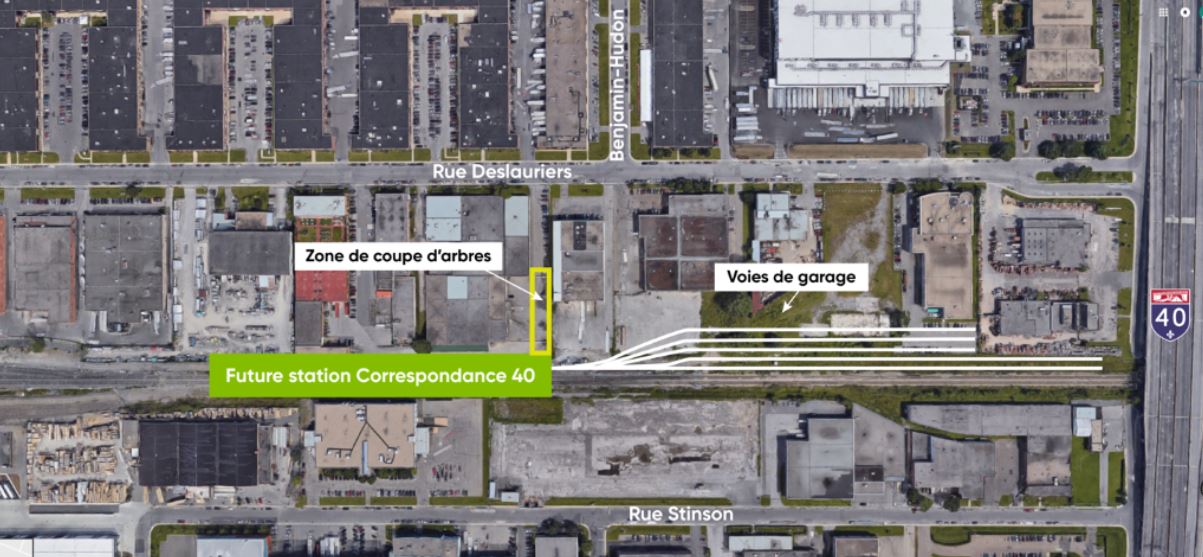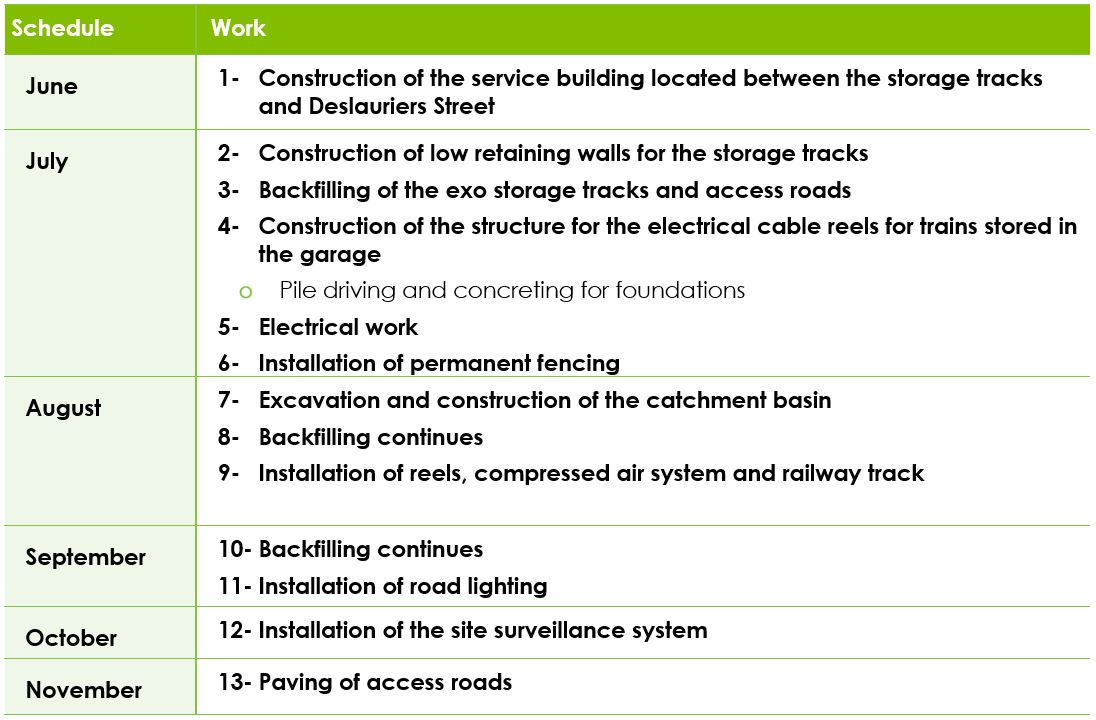 Impacts and mitigation measures
The aim of the REM project office and the NouvLR consortium is to ensure everyone's safety. Therefore, please note that:
This work will generate noise, vibration and dust.  
Some of the work will require truck traffic in the neighbourhood. Long-term traffic pattern changes may be implemented to secure the construction zones.  
Trees will be cut during non-nesting periods to prevent harm to birds, their nests and their eggs.
A reforestation program has been planned under which the number of trees that were cut in temporary construction zones, plus an additional 10%, will be replanted in the same municipal territory or borough once REM construction is complete. A voluntary partnership with Jour de la Terre and the 375000arbres.org program has also been set up, ensuring that 250,000 trees will be planted to compensate for the GHG emissions produced during construction.
For all questions | 1 833 REM-INFO
Write us via the contact form of the "Contact us" page. You may contact us by phone on weekdays between 8:00 am and 5:00 pm.