Connected to the metro
The REM will be connected to three main metro lines: the blue line (at Édouard-Montpetit station), the green line (at McGill station) and the orange line (at Bonaventure-Central Station). Easy transfer from one public transit service to another will make for quick, uninterrupted travel throughout Greater Montréal and its underground network.
Connected to the blue, green and orange metro lines
Connection with buses
The REM will be integrated into the various bus networks, which will work with the various transport agencies to coordinate the necessary changes. All details will be meticulously planned, particularly new connections, street stops, bus platforms and spaces for adapted transport.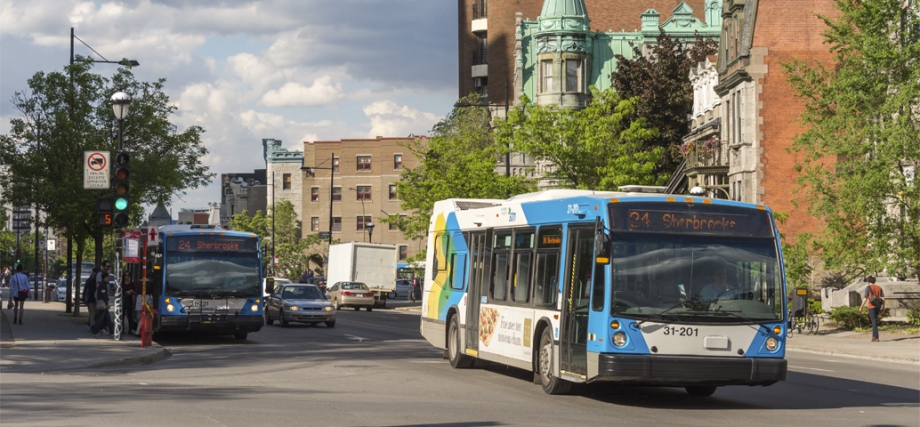 Connection to commuter trains
Passengers on commuter trains can transfer to the REM from the Mont-Saint-Hilaire line (at Central Station) and Mascouche line (at Côte-de-Liesse). At the new Côte-de-Liesse station, Mascouche line passengers will transfer directly from the train to the REM to get to downtown Montréal or to the blue, green and orange metro lines.
Learn more
Connected to Mont Saint-Hilaire and Mascouche trains
Sustainable mobility services
BIXI, Netlift, Communauto, Car2go: agreements have been reached with various sustainable mobility services to offer passengers a variety of travel options between home and the station. For additional options, mobility services around REM stations will combine car-sharing and carpooling.
Learn more