Continuation of construction of the entrance and fit-up of Édouard-Montpetit station

Construction activities
Winter - spring 2022 Weekdays and occasionally on weekends
Downtown
Nature of the work:
The Édouard-Montpetit station entrance is now clearly visible from the outside. Less visible but just as important, the interior design work of the station and the platforms continues at the same time. In addition, exterior work will take place starting in spring 2023 to finalize the connection of the station to the Ville de Montréal's public utility network and to begin the landscaping around the entrance.
 These activities will continue through the winter and spring of 2023 in the following sequence:
Steps

Schedule

Continuation of the station's interior design
(elevators, partitions, ventilation, electricity, finishing, etc.)

Ongoing, until spring 2023

During the day

Continuation of the development of the STM Blue Line access corridor

Starting in spring 2023:

During the day

Connection to the public utility network (water, sewer)

Starting in spring 2023:

Mostly during the day

Start of the exterior design (paving stones, street furniture, plantings)

Starting in spring 2023:

During the day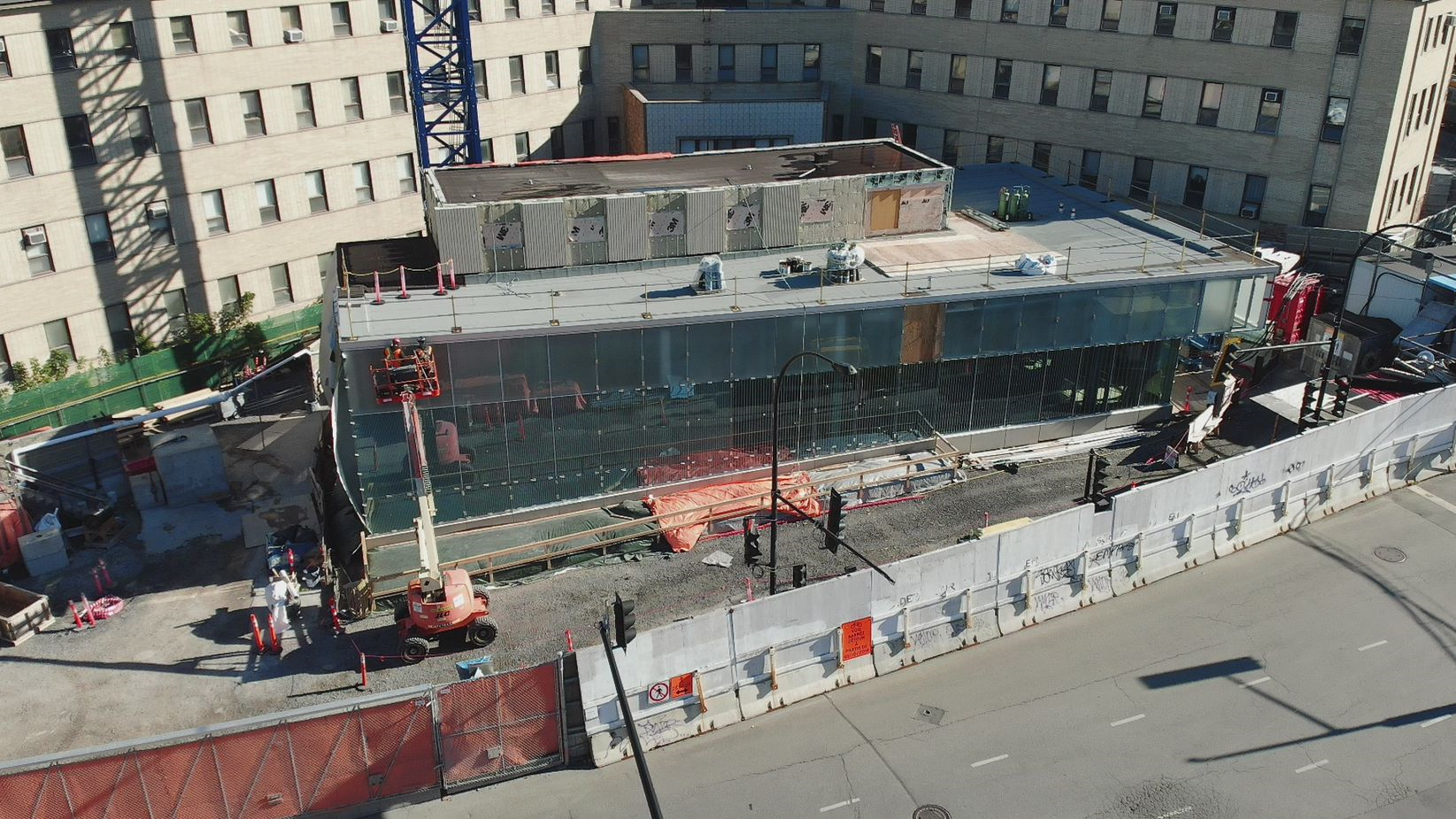 The Édouard-Montpetit station seen from the outside
Impacts and mitigation measures:
This work may generate noise and dust. Environmental control measures will be maintained and environmental experts will conduct monitoring.
The work to connect the station to the public utility network will create a traffic obstruction. A special notice will be issued in this regard.
The volume of truck traffic to ensure the logistical needs of the work site will remain similar with, on average, about 10 trucks per day.
Work may take place occasionally on weekends, in the evening and at night.
For all questions | 1 833 REM-INFO
Write us via the contact form of the "Contact us" page. You may contact us by phone on weekdays between 8:00 am and 5:00 pm.