Partial closing of Highway 10 East service road and complete closure of Highway 30 West ramp to Highway 10 East

Road | During the night only
July 15 to 24, 2018, 9 p.m. to 5 a.m.
South Shore
Nature of the work
As part of the work being carried out by the REM, the right lane of the Highway 10 East service road, as well as the Highway 30 West ramp to Highway 10 East, will be closed to traffic at night from July 15 to 24. The work is being carried out for the construction of the future pillars of the REM's elevated structure.
Anticipated impacts and mitigation measures
Road signs will be set up on the site to redirect traffic. The planned detour for motorists is illustrated below: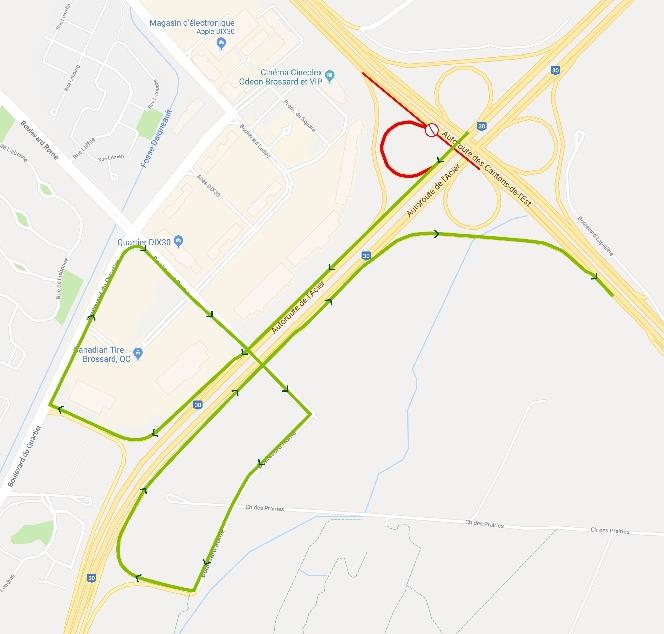 For all questions | 1 833 REM-INFO
Write us via the contact form of the "Contact us" page. You may contact us by phone on weekdays between 8:00 am and 5:00 pm.