Work under the railway overpass at William Street

Road
Starting on November 20, for approximately five weeks From 7 a.m. to midnight on weekdays, and from 7 a.m. to 5 p.m. on weekends
Montréal (Downtown)
Where: under the railway overpass, at William Street
Work before and after this time period may be necessary to mobilize all the equipment required for completing the work and cleaning up the site.
Some work (e.g. to reinforce foundation beds) cannot be interrupted while it is in progress since it is required for maintaining the integrity of the support structure.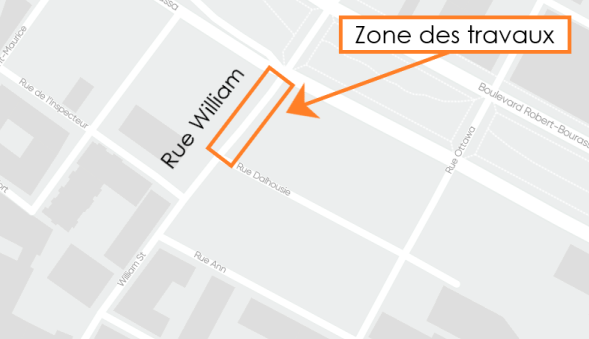 For all questions | 1 833 REM-INFO
Write us via the contact form of the "Contact us" page. You may contact us by phone on weekdays between 8:00 am and 5:00 pm.