Delivery and installation of beams for the elevated structure over the Lachine Canal

Construction activities
Week of March 25, 2019 During the day and at night
Montréal (Downtown)
Nature of the work
As the next step in the work that was begun in this sector, beams for the Réseau express métropolitain's elevated structure will be delivered and installed over the Lachine Canal during the week of March 25.
The work includes the following activities:
Delivery of beams to Place Smith in the evening and overnight, between 7 p.m. and 5 a.m. 
Installation of beams between the pillars
Permanent bolting and attachment of the structure
Please note that due to the nature of the activities being performed, work cannot be interrupted while it is in progress; it must be completed so as to maintain the integrity of the existing infrastructure. Should this situation arise, the work period will be extended to complete the work already begun.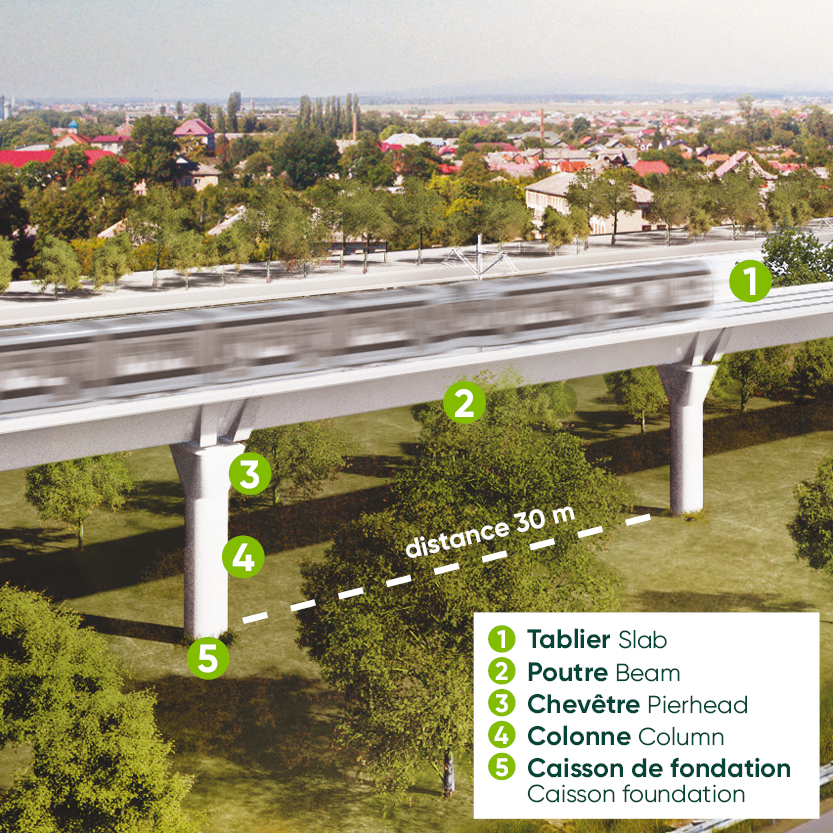 Components of the elevated structure
Impacts and mitigation measures
Due to the size of the beams, their delivery will require closure of Peel and Smith Streets between Wellington and Brennan Streets, every night between 7 p.m. and 5 a.m. Local traffic will be permitted on Young and Murray Streets.
There will be a parking ban during those same times on Peel, Smith and Murray Streets, in order to allow the trucks delivering the beams to manoeuvre as necessary. Detours will be provided with appropriate signage. The delivery truck will have a police escort.
This work will generate noise. The trucks will have white noise backup alarms to minimize the amount of noise they produce.
rk at night requires the use of lights for the health and safety of workers and to ensure work is performed properly. In order to minimize disturbance to surrounding residents and to prevent blinding the CN trains, the direction of the lights will be adjusted.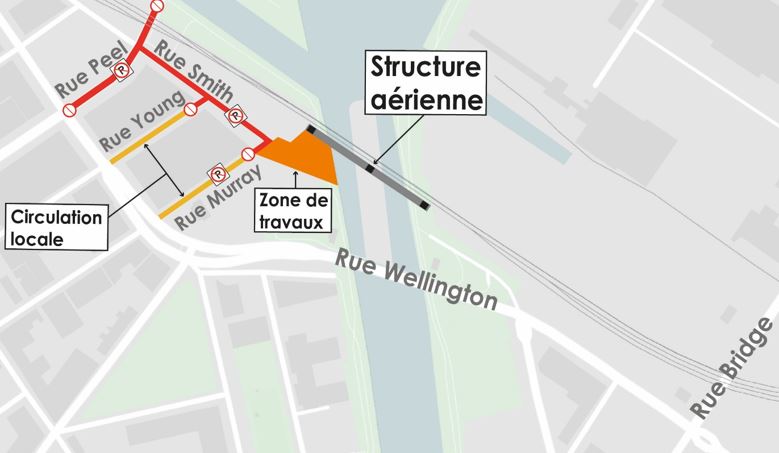 For all questions | 1 833 REM-INFO
Write us via the contact form of the "Contact us" page. You may contact us by phone on weekdays between 8:00 am and 5:00 pm.