Rehabilitation work under the southern railway overpass

Road
Starting on August 23, for approximately 5 weeks 7:00 a.m. to 7:00 p.m., weekdays
Montréal (Downtown)
Where: under the railway overpass, near Saint-Maurice Street.
Nature of the work
The rehabilitation work will entail decontaminating and applying a primer to the steel structures of the southern railway overpass leading to Central Station.
Impacts and mitigation measures
The construction site is located where Saint-Maurice Street, Nazareth Street and De L'Inspecteur Street are currently closed, so no additional traffic obstructions are expected.
The work may generate noise and dust. The work zone will be sealed off to control the dispersal of dust and to minimize noise.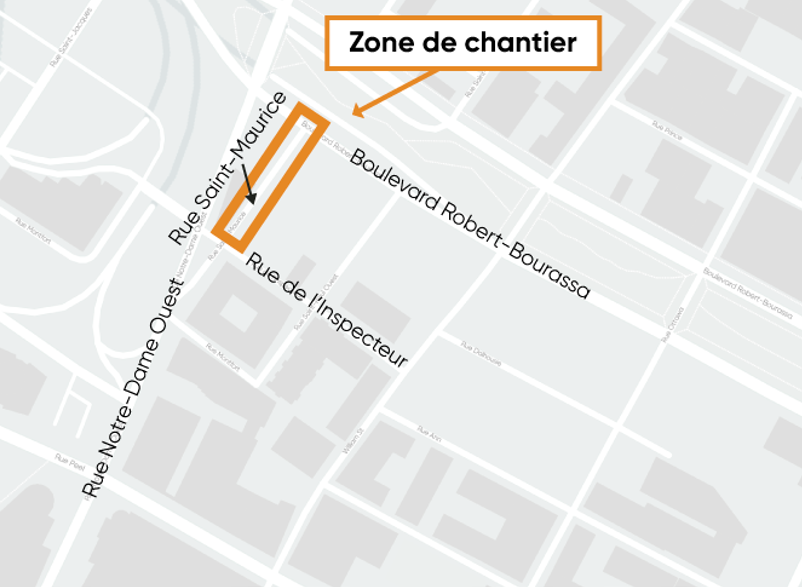 For all questions | 1 833 REM-INFO
Write us via the contact form of the "Contact us" page. You may contact us by phone on weekdays between 8:00 am and 5:00 pm.