Trees cutting in Boulevard du Lac surrounding area

Construction activities
February 3 to 7, from 7 :00 a.m. to 7 :00 p.m.
North Shore
Nature of the work
NouvLR, the consortium in charge of building the Réseau express métropolitain (REM), will begin trees cutting work, from February 3 to 7, in the Boulevard du Lac surrounding area in Deux-Montagnes, in preparation for excavation and public utilities relocation previous to the REM's construction work.
The image below shows every site where cleanup work is required: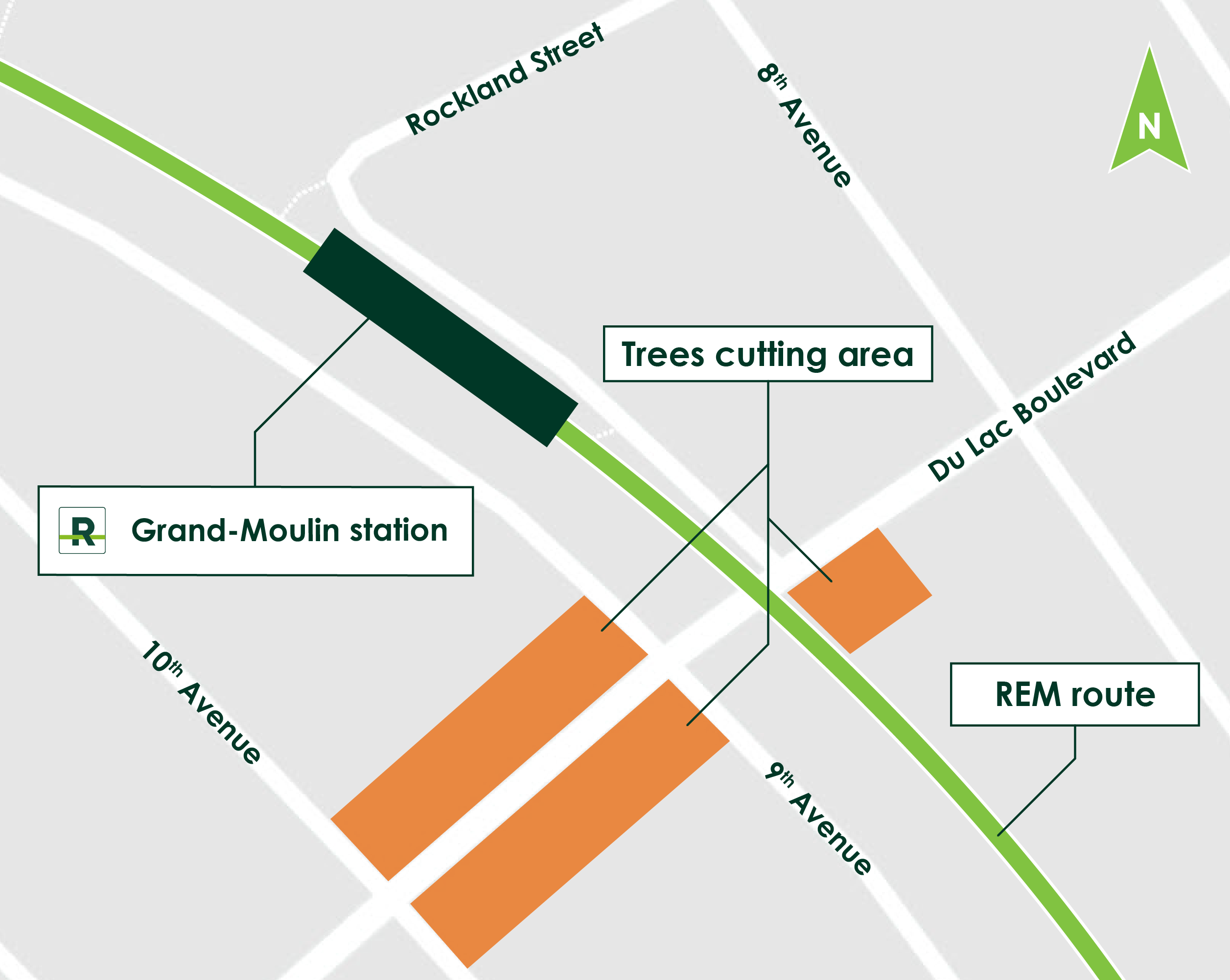 Impacts and mitigation measures 
Work will be performed outside the nesting season (April 1stto August 15th), in order to avoid any impact on birds, their nests and eggs;
These activities will be supervised and coordinated by our environmental experts, and will follow industry best practices and applicable standards and regulations;
At-risk plant species and trees will be relocated or compensated with new plantings; 
Through a reforestation program, the same number of trees that were cut in temporary construction zones will be replanted, and an additional 10% will be planted in the municipal territory or borough where the trees were cut.
Through a voluntary partnership with Jour de la Terre and the 375000arbres.org program, 250,000 trees will be planted to compensate for the GHG emissions produced during the construction phase.
For all questions | 1 833 REM-INFO
Write us via the contact form of the "Contact us" page. You may contact us by phone on weekdays between 8:00 am and 5:00 pm.