Central Station
Central Station is integrated into the train station bearing the same name. As this is a heritage building dating back to 1943, the REM station has preserved and enhanced the architectural components of the historic train station, platforms and underground levels. It is also connected to the Bonaventure metro station (orange line) and the downtown terminal.
Type of station
Underground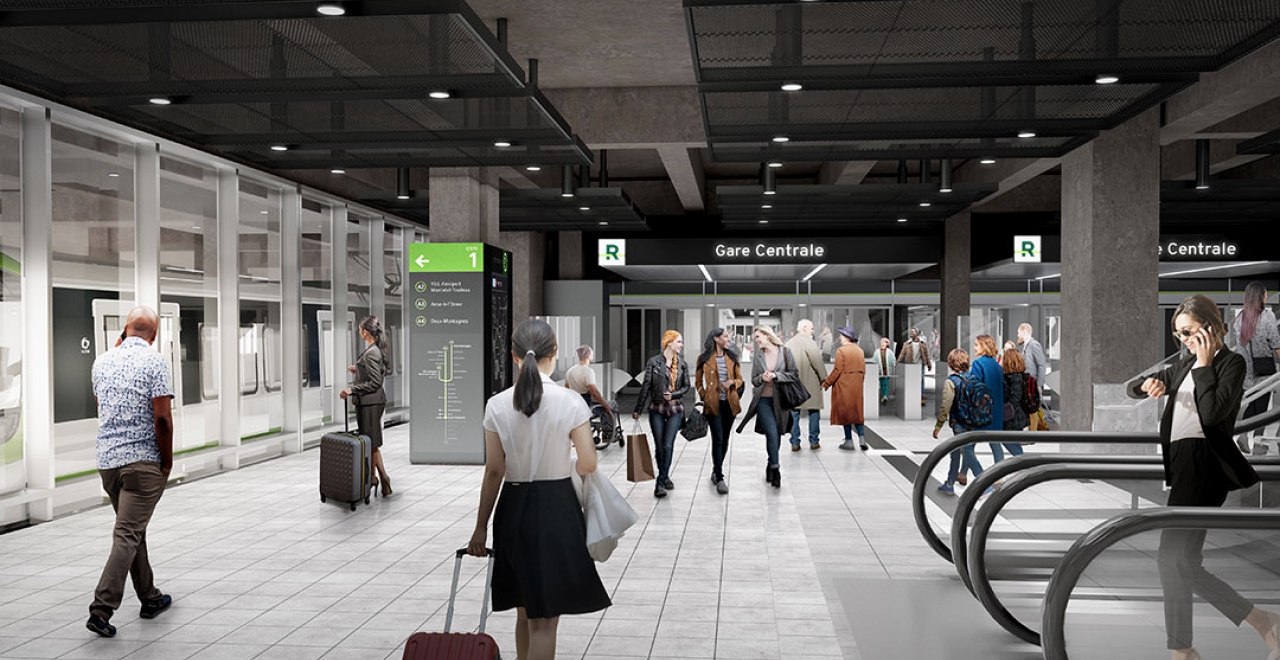 This REM station is given a unique architectural treatment to integrate with the heritage building of the Central Station. / Image for indicative purposes only.
In addition, two ceramic colors were used to represent the former location of the rails / Image for indicative purposes only.
Implementation plan
The station is integrated into the Central Station Complex, located at 895 De la Gauchetière Street West. It will be possible to access the station's platforms from the concourse.
Discover the implementation plan for the Gare Centrale station, including the different accesses and services.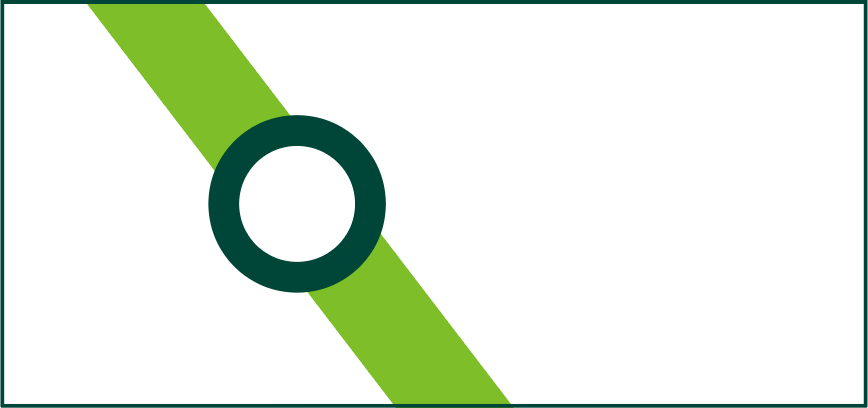 Development
Start of construction: Fall 2019 
Depth of the station: 3.1 m from the concourse level
Length of each platform: 80 m
Architectural integration: Unique architectural treatment to preserve and enhance the heritage aspect of Central Station 
Services
Universal accessibility to the station's platforms via elevators 
Metro: Connection to the orange line nearby
Buses: Close to downtown terminal and stops on nearby streets
Paratransit drop-off area in coordination with partners
Frequency once the network is fully commissioned
Peak hours: 2.5 minutes
Off-peak hours: 5 minutes
Travel times
Brossard: 16 minutes
McGill: 1 minute
Édouard-Montpetit: 4 minutes
Bois-Franc: 16 minutes
YUL-Aéroport-Montréal-Trudeau: 26 minutes*
Anse-à-l'Orme: 34 minutes*
Deux-Montagnes: 34 minutes*
*To get to this station, you must check the final destination before boarding the REM at Central Station.