Ville-de-Mont-Royal
The Ville-de-Mont-Royal station replace the exo train station. It underwent unique architectural treatment in order to integrate harmoniously with the historic station, which is considered a heritage building. The Town of Mount Royal will also build a new public square between the Cornwall and Laird bridges.
Municipality
Town of Mount Royal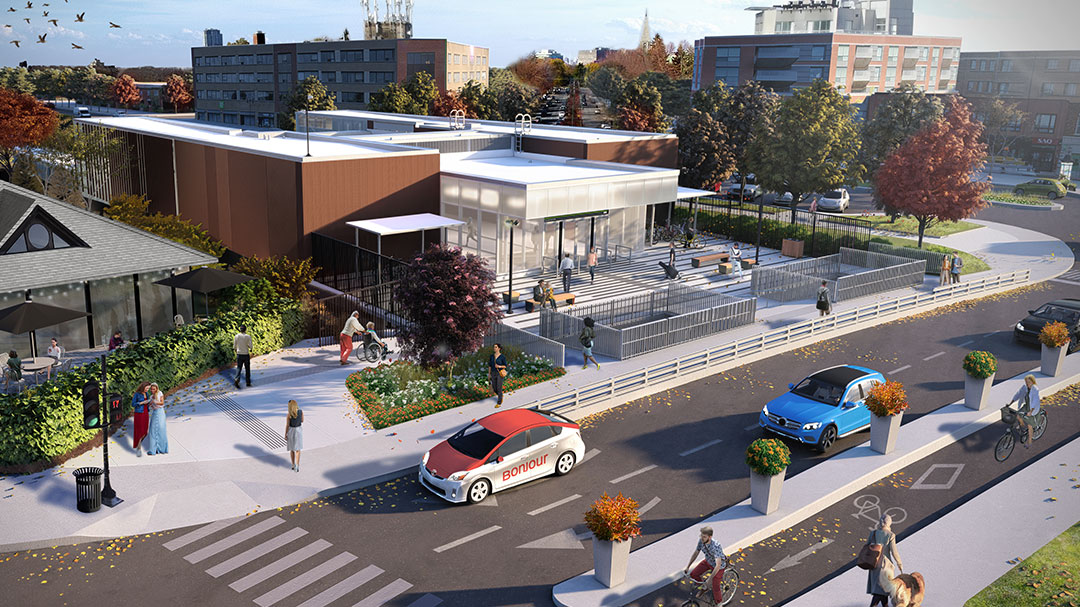 The Ville-de-Mont-Royal station is a distinctive station of the REM network whose terracotta color tones are reminiscent of the old train station. / Image for indicative purposes only.
Implementation plan
The station is located north of Cornwall Avenue, between Canora Road and Dunkirk Road. The station can be accessed from either side (east and west) of the new Cornwall bridge, as well as via a central stairway leading directly to the bridge.
Discover the implementation plan for the Ville-de-Mont-Royal station, including the different accesses and services.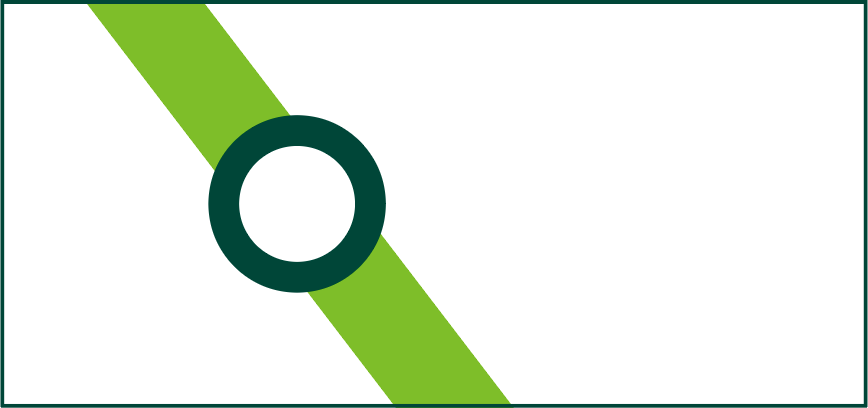 Development
Start of construction: Summer 2018
Height of the station building: 5.4 m from street level
Length of each platform: 80 m
Planned public square
Landscaping around the station
Services
Universal accessibility to the station's platforms via elevators
Bicycles: 20 spaces
Bicycle access: Cyclists access the site via Cornwall Avenue, which has an on-street bike path. Near the station, there is an existing bike path on Laird and Graham boulevards and another through Connaught park
Buses: Stops on nearby streets
Paratransit drop-off area in coordination with partners
Frequency once the network is fully commissioned
Peak hours: 2.5 minutes
Off-peak hours: 5 minutes
Travel times
Brossard: 25 minutes
Central Station: 8 minutes
McGill: 7 minutes
Édouard-Montpetit: 3 minutes
Bois-Franc: 8 minutes
YUL-Aéroport-Montréal-Trudeau: 17 minutes*
Anse-à-l'Orme: 26 minutes*
Deux-Montagnes: 25 minutes*
*To get to this station, you must check the final destination before boarding the REM at Ville-de-Mont-Royal station.