Canora
The Canora station replace the train station with the same name. Formerly known as "Portal Heights," it was renamed in 1995 as a nod to Canadian Northern Railway, which built the original station and the Mont-Royal Tunnel. Canora is a portmanteau of CAnadian NOrthern RAilway.
Borough
Côte-des-Neiges-Notre-Dame-de-Grâce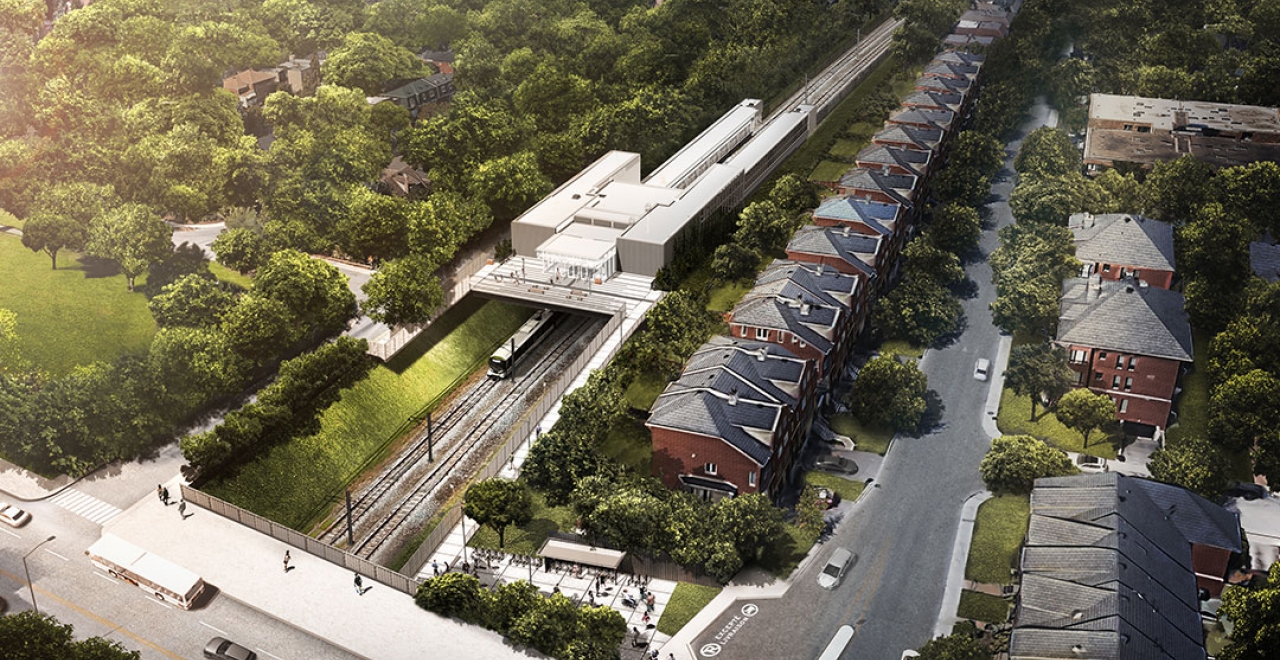 A first aerial view of the Canora station and its footprint in the heart of the Glenmount residential district in the Côte-des-Neiges-Notre-Dame-de-Grâce borough. Trees and shrubs, as well as climbing plants will be planted on both sides of the station to provide a visual screen between the station and neighbouring properties. / Image for indicative purposes only.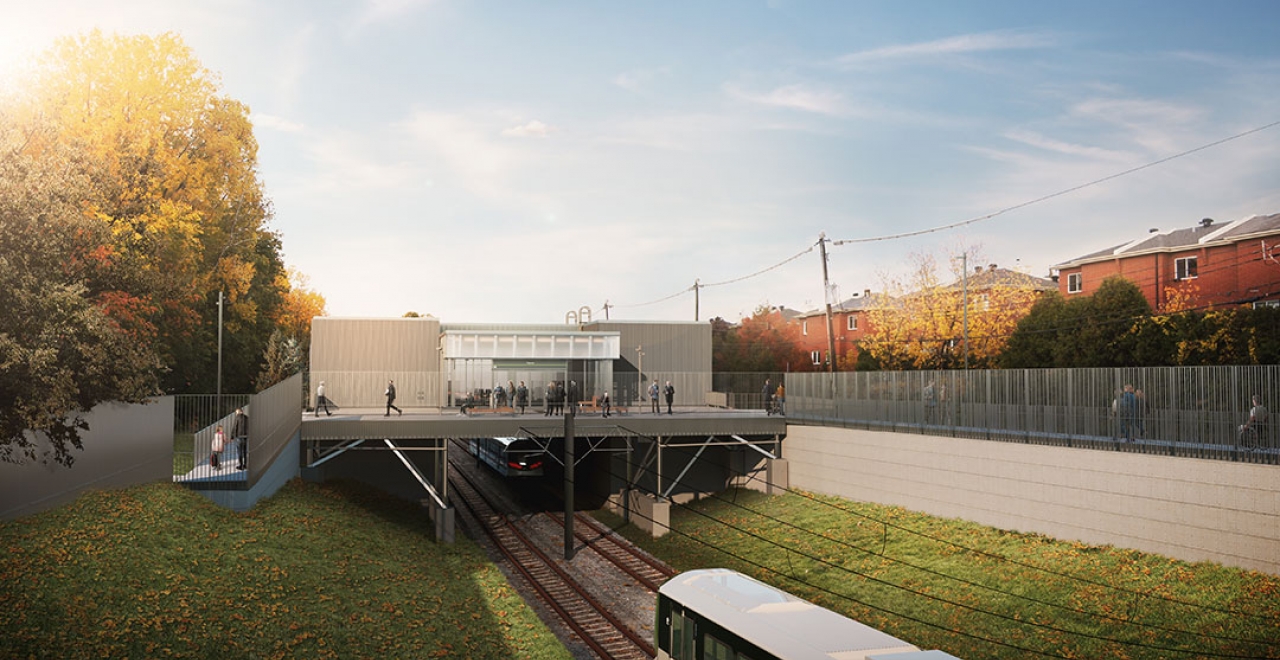 View at user height, where users can be seen entering the station's entrance area, secured by anti-intrusion fences. The station is part of the "mixed urban" section, which is characterized by the color brick red. This color is found in the ceramics inside, in the street furniture and in the landscaping around the station. / Image for indicative purposes only.
Implementation plan
The Canora station is located between Canora Road and Dunkirk Road, at the entrance of the Mont-Royal Tunnel, below Jean-Talon Street West. It is accessible via two entrances on either side of the railway track:
East side: New pedestrian sidewalk where Canora Road meets up with Jean-Talon Street
West side: New pedestrian sidewalk where Dunkirk Road meets up with Kirkfield Avenue
Discover the implementation plan for the Canora station, including the different accesses and services.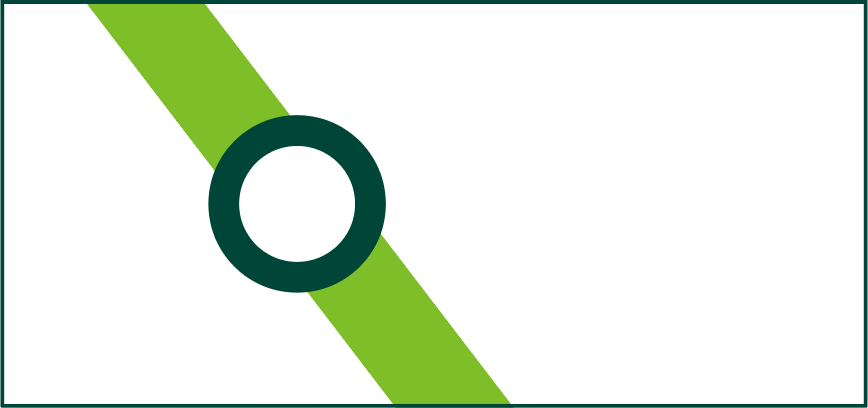 Development
Start of construction: Summer 2018
Height of the station: 6.4 m from street level
Length of each platform: 80 m
Planned public square in front of the station entrance
Landscaping around the station
Services
Universal accessibility to the station's platforms via elevators
Bicycles: 46 spaces, 20 of which are covered
Bicycle access: Cyclists access the site via Jean-Talon Street West 
Buses: Stops on nearby streets
Paratransit drop-off area in coordination with partners 
Frequency once the network is fully commissioned
Peak hours: 2.5 minutes
Off-peak hours: 5 minutes
Travel times
Brossard: 24 minutes
Central Station: 7 minutes
McGill: 6 minutes
Édouard-Montpetit: 2 minutes
Bois-Franc: 9 minutes
YUL-Aéroport-Montréal-Trudeau: 19 minutes*
Anse-à-l'Orme: 27 minutes*
Deux-Montagnes: 27 minutes*
*To get to this station, you must check the final destination before boarding the REM at Canora station.