Pierrefonds-Roxboro
The Pierrefonds-Roxboro station will replace the current train station. It is an elevated station, with a large public square of 5,000 m² located to the north of the station, at the parking level and under the elevated structure. 
Borough
Pierrefonds-Roxboro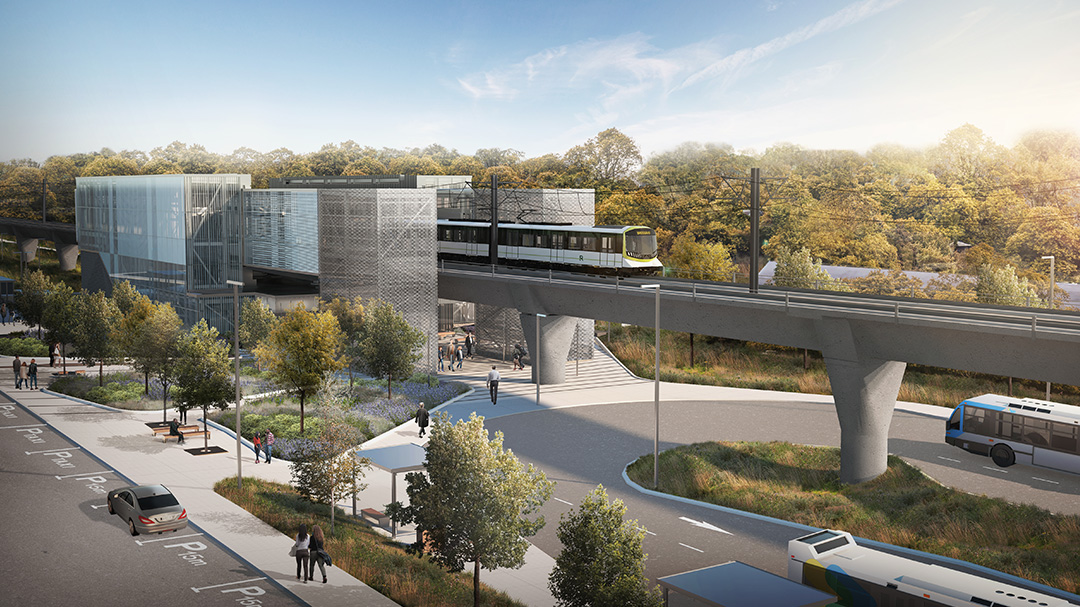 The Pierrefonds-Roxboro station is at the center of a 1.5 km aerial structure that begins east of 11th Avenue and descends to the ground west of Des Sources Boulevard. / Image for indicative purposes only.
Implementation plan
The Pierrefonds-Roxboro station is located within the quadrangle formed by Gouin Boulevard West, 4th Avenue, 5th Avenue and 11th Avenue. The station will be accessible from 11th Avenue via a pedestrian corridor. In addition, pedestrians will be able to access the station via Gouin Boulevard West and Jean Brillant Avenue. 
The park-and-ride lot will be accessible via Gouin Boulevard West and Jean Brillant Avenue.
Discover the implementation plan for the Pierrefonds-Roxboro station, including the different accesses and services.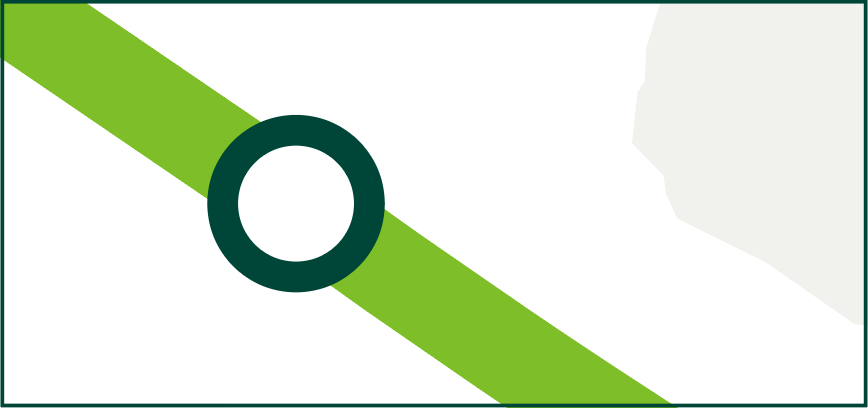 Development
Start of construction: 2021
Height of the station building: 14.8 m from street level
Length of each platform: 80 m
Planned public square
Landscaping around the station
Services
Universal accessibility to the station's platforms via elevators 
Bicycles: 80 spaces, 40 of which are covered
Bicycle access: On-street bike paths near Pierrefonds Roxboro station, on 11th Avenue, 8th Street and Belvédère Street. Bicycle access is provided from 11th Avenue and Gouin Boulevard West to the station.
Buses: 5 platforms and stops on nearby streets
Kiss-and-ride, paratransit and taxi spaces
Park-and-ride: similar number as today (approximately 860 spaces) including 8 universal access spaces, 75 spaces reserved for carpooling, and 15 parking spaces with electric car charging stations
Frequency once the network is fully commissioned
Peak hours: 5 minutes
Off-peak hours: 15 minutes
Travel times
Brossard: 41 minutes
Central Station: 24 minutes
McGill: 22 minutes
Édouard-Montpetit: 19 minutes
Bois-Franc: 7 minutes
YUL-Aéroport-Montréal-Trudeau: 26 minutes*
Anse-à-l'Orme: 34 minutes*
Deux-Montagnes: 10 minutes
* To get to this station from Pierrefonds-Roxboro, you must make a transfer at Bois-Franc station. We added a conservative 10-minute connection time in our calculations.