Anse-à-l'Orme
Anse-à-l'Orme station is the REM's terminal station on the West Island, located in Sainte-Anne­-de-Bellevue. It's equipped with a park-and-ride lot and a bus terminal to serve neighbouring municipalities. This station will also provide access to the future Grand Parc de l'Ouest, which is located nearby, and its 3,000 hectares of nature.
Type of station
Ground level
Municipality
Sainte-Anne-de-Bellevue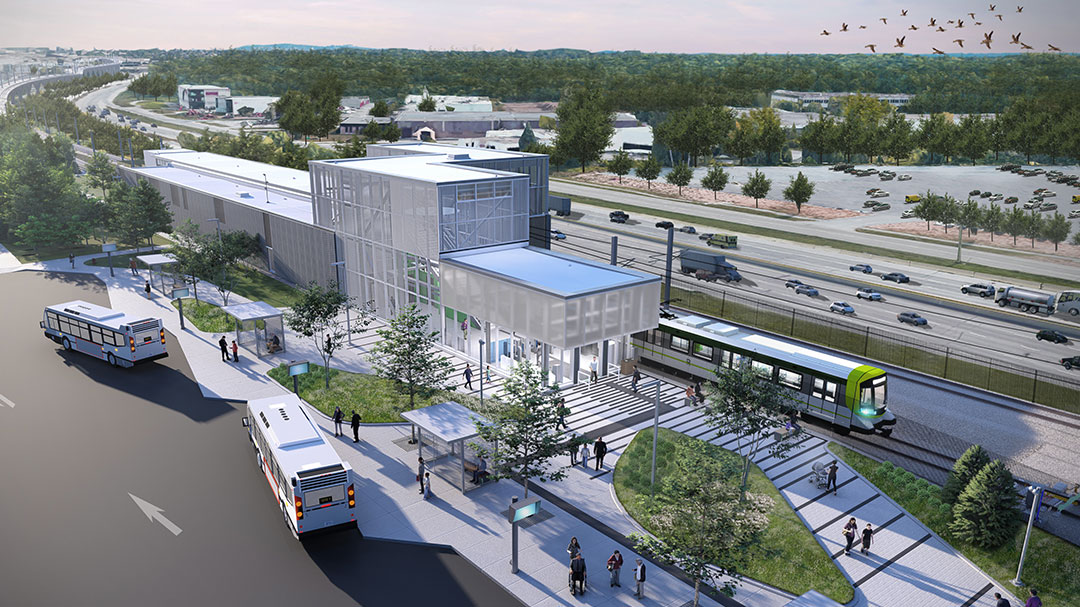 Implementation plan
Anse-à-l'Orme station is located within the quadrangle formed by Sainte-Marie Road, Highway 40, De l'Anse à l'Orme Road and Morgan Boulevard. The planned entrance to the park­and-ride lot will be on Sainte-Marie Road.
Discover the implementation plan for the Anse-à-l'Orme station, including the different accesses and services.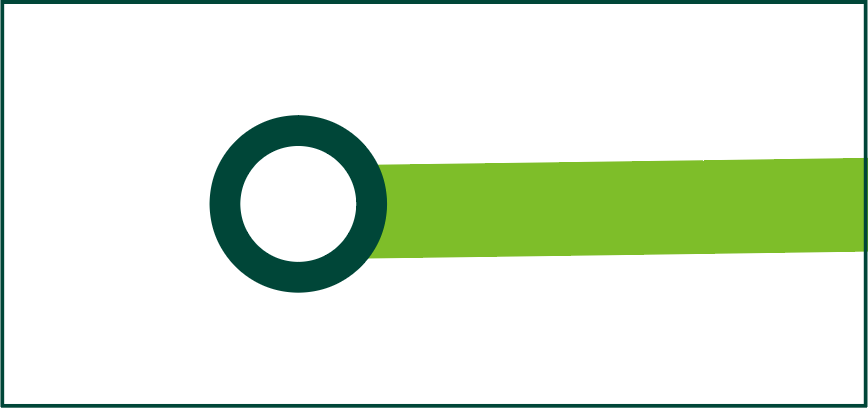 Development
Start of construction: Spring 2020
Height of the station: 11.3 m from street level
Length of the platform: 80 m
Landscaping around the station (e.g. shrubs, perennials) 
Services
Universal accessibility to the station's platforms via elevators
Bicycles: 20 spaces, 10 of which are covered
Bicycle access: Sainte-Marie Road
Buses: 10 platforms 
Kiss-and-ride, paratransit and taxi spaces
Park-and-ride: 200 spaces, including 3 universal access spaces, 20 spaces reserved for carpooling, and 4 parking spaces with electric car charging stations
Frequency once the network is fully commissioned
Peak hours: 10 minutes
Off-peak hours: 15 minutes
Travel times
Brossard: 51 minutes
Central Station: 34 minutes
McGill: 32 minutes
Édouard-Montpetit: 29 minutes 
Bois-Franc: 18 minutes
YUL-Aéroport-Montréal-Trudeau: 36 minutes*
Deux-Montagnes: 44 minutes*
*To get to this station, you must transfer at Bois-Franc station. We've added a conservative 10-­minute connection time to our calculations.