Des Sources
Des Sources station is one of four REM stations on the West Island branch. It is distinguished by a public square to the northeast of the station, which links Des Sources Boulevard to the station entrance. The pedestrian path will be made more pleasant through the presence of trees and vegetation.
Municipality
Pointe-Claire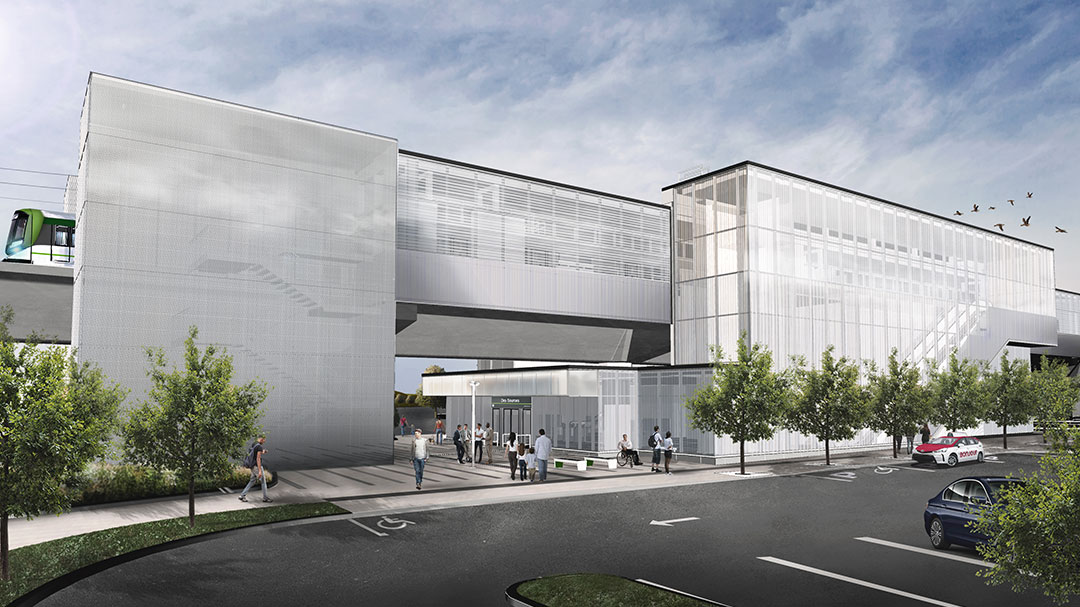 Implementation plan
The station is located within the quadrangle formed by Highway 40, Des Sources Boulevard, Hymus Boulevard and Delmar Avenue. The main entrance to the station is located on Des Sources Boulevard.
Discover the implementation plan for the Des Sources station, including the different accesses and services.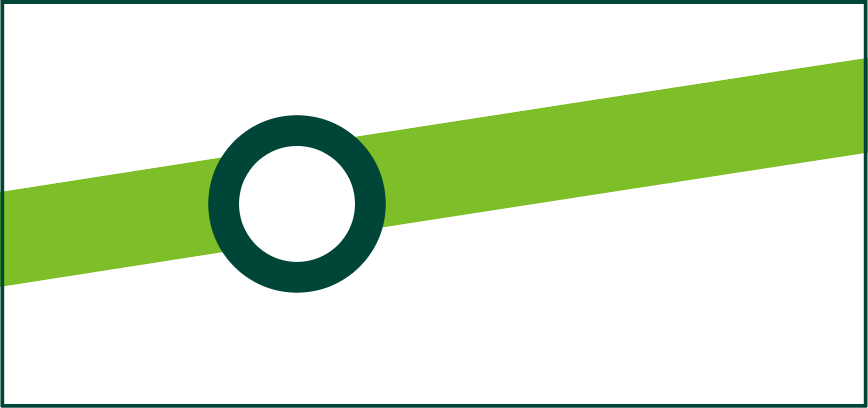 Development
Start of construction: 2021
Height of the station: 15.2 m from street level
Length of the platform: 80 m
Planned public square
Landscaping around the station (e.g. shrubs, perennials)  
Services
Universal accessibility to the station's platforms via elevators 
Bicycles: 20 covered spaces
Bicycle access: There is an existing bike path near the station on Des Sources Boulevard, which ends at the intersection with Hymus Boulevard. A connection for cyclists to the bicycle parking lot is being developed in conjunction with the city. 
Buses: 2 bus platforms
Kiss-and-ride, paratransit and taxi spaces
Park-and-ride: 500 spaces, including 8 universal access spaces, 50 spaces reserved for carpooling, and 10 parking spaces with electric car charging stations
Frequency once the network is fully commissioned
Peak hours: 10 minutes
Off-peak hours: 15 minutes
Travel times
Brossard: 40 minutes
Central Station: 23 minutes
McGill: 22 minutes
Édouard-Montpetit: 18 minutes 
Bois-Franc: 7 minutes
YUL-Aéroport-Montréal-Trudeau: 26 minutes*
Anse-à-l'Orme: 10 minutes
Deux-Montagnes: 34 minutes*
*To get to this station, you must transfer at Bois-Franc station. We've added a conservative 10­-minute connection time to our calculations.