Panama
Panama station is one of the three REM stations in Brossard and is located in the centre of Highway 10. It is distinguished by the integration of a skylight into its architecture and by its large public square.
It is also the location of the largest bus terminal in the network, serving the agglomeration of Longueuil.
Type of station
Ground level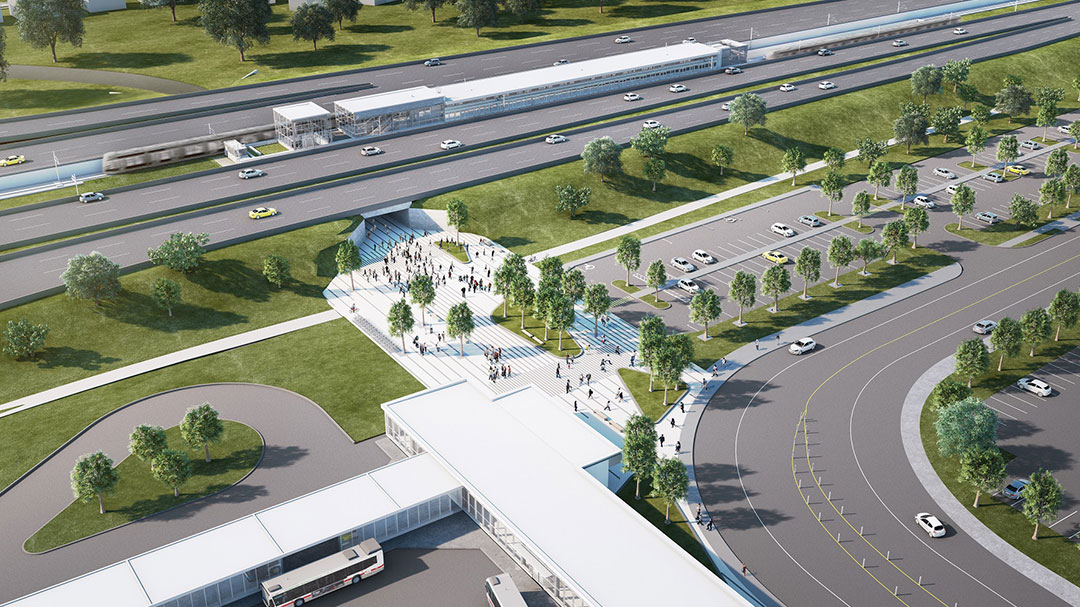 Note: a marquee will be added between the bus terminal and the entrance to the station.
Implementation plan
Panama Station is located in the centre of Highway 10, between Pelletier Boulevard and Taschereau Boulevard. It will be accessible via a pedestrian tunnel under the highway.
Discover the implementation plan for the Panama station, including the different accesses and services.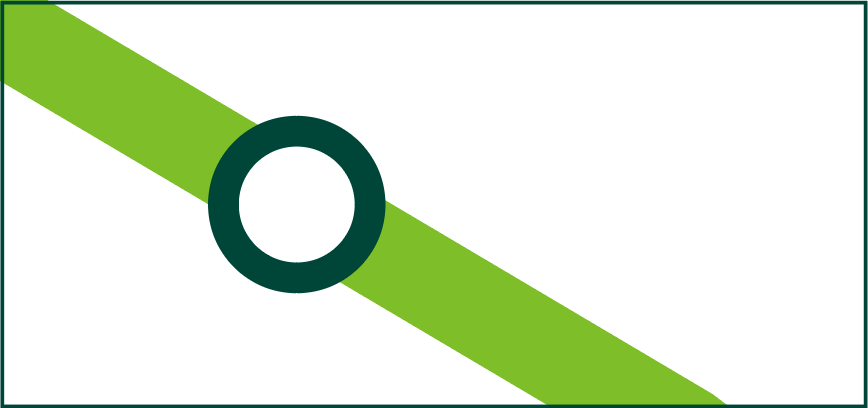 Development
Start of construction: Fall 2019
Height of the station building: 12 m from street level
Length of each platform: 80 m
Planned public square 
Landscaping around the station
Services
Universal accessibility to the station's platforms via elevators
Bicycles: 200 spaces, 100 of which are covered
Bicycle access: Bicycle path on Tisserand Avenue and multifunctional path on the north side of Panama Station, providing access from Panama Avenue, Taschereau Boulevard and Pelletier Boulevard to the Panama terminal
Bus terminal: 30 platforms (28 platforms in the terminal and 2 platforms on the street) 
Kiss-and-ride, paratransit and taxi spaces
Park-and-ride: Yes – final number of spaces to be determined
Frequency once the network is fully commissioned
Peak hours: 2.5 minutes
Off-peak hours: 5 minutes
Travel times
Brossard: 5 minutes
Central Station: 10 minutes
McGill: 12 minutes
Édouard-Montpetit: 16 minutes
Bois-Franc: 27 minutes
YUL-Aéroport-Montréal-Trudeau: 37 minutes*
Anse-à-l'Orme: 45 minutes*
Deux-Montagnes: 45 minutes*
*To get to this station, you must check the final destination before boarding the REM at Panama station.