Brossard
The Brossard station is the REM's Rive-Sud terminal station, at the intersection of highways 10 and 30. It is a regional station that includes a park-and-ride lot of nearly 3,000 spaces and a large bus terminal with 21 platforms.  
Type of station
Ground level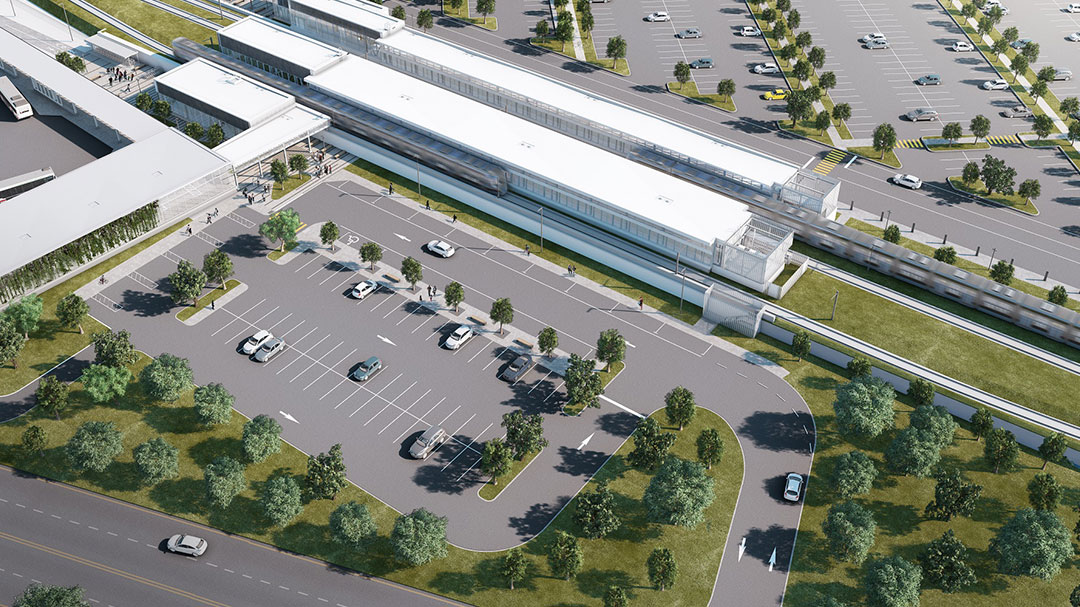 Implementation plan
The Brossard station is located in the southwest quadrant of the Highway 10 and Highway 30 interchange. The station can be reached via three access points: 
De Rome Boulevard. 
New on-ramp and exit ramps from Highway 10, as well as a westbound overpass that will provide direct access to the station. 
Existing on-ramp and exit ramps from Highway 30 (at De Rome Boulevard.) 
Discover the implementation plan for the Brossard station, including the different accesses and services.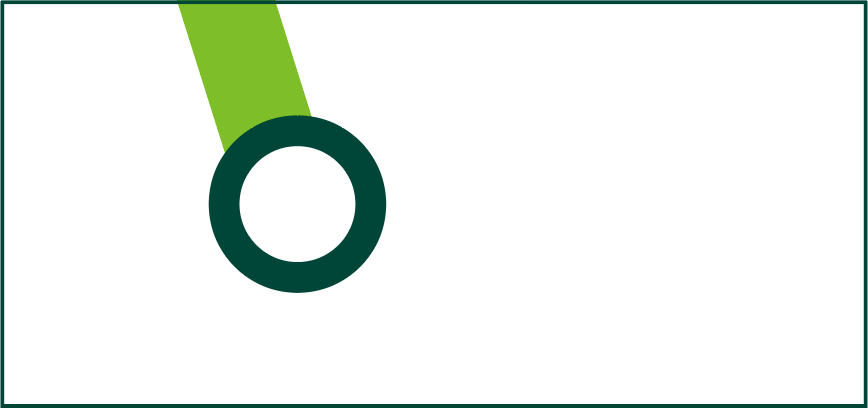 Development
Start of construction: Fall 2018. 
Height of the station: 7.5 m from street level. 
Length of each platform: 80 m. 
Landscaping around the station (e.g. shrubs, perennials, etc.)  
Addition of a green wall consisting of cables along the bus terminal to accommodate climbing plants. 
A planting strategy that focuses on using plants with high ecological value that help pollinate the surrounding areas and contribute to natural rainwater management.
Services
Universal accessibility to the station's platforms by means of elevators. 
Bicycle: 50 spaces, 25 of which are covered. 
Bicycle access: multifunctional path linking De Rome Boulevard to the station. 
Bus terminal: 21 platforms. 
Kiss-and-ride, paratransit and taxi spaces. 
Park-and-ride : 2,948 spaces, including 33 universal access spaces, 106 carpool spaces and 60 spaces with charging stations for electric cars.
Frequency once the network is fully commissioned
Peak hours: 2.5 minutes 
Off-peak hours: 5 minutes 
Travel times
Central Station: 16 minutes. 
McGill: 18 minutes. 
Édouard-Montpetit: 21 minutes. 
Bois-Franc: 33 minutes. 
YUL–Montréal–Trudeau Airport: 43 minutes.* 
Anse-à-l'Orme: 52 minutes.* 
Deux-Montagnes: 51 minutes.* 
* To get to this station, you must check the final destination before boarding the REM from the Brossard station.