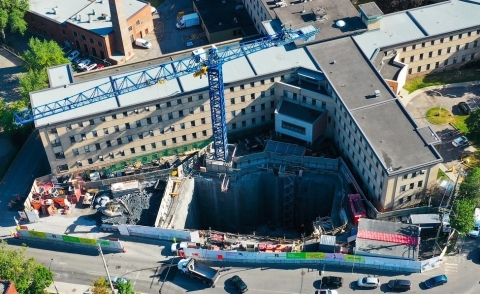 50 metres underground at Édouard-Montpetit station
Project progress
Published on
After excavating the main shaft, the teams are starting a new step: digging the station's galleries, at a depth of 56 to 70 metres.
The galleries will accommodate the future station, including the platforms, the mezzanine (to go from one platform to the other) and services such as electricity and ventilation.
The excavation method is different because the digging is now horizontal. This new phase generates temporary longer-lasting detonations and vibrations.
"The type of blasting we are doing is slightly different," explained Jean-Philippe Pelletier, who is in charge of the work on the Deux-Montagnes branch. "Now that we're digging the horizontal gallery, we need to reconfigure the way we work. This means micro-blasts that are now eight to nine seconds long versus one second before."
Discover the technical explanations and brand-new shots of the job site in our video below:

In pictures
Drone view of Édouard-Montpetit construction site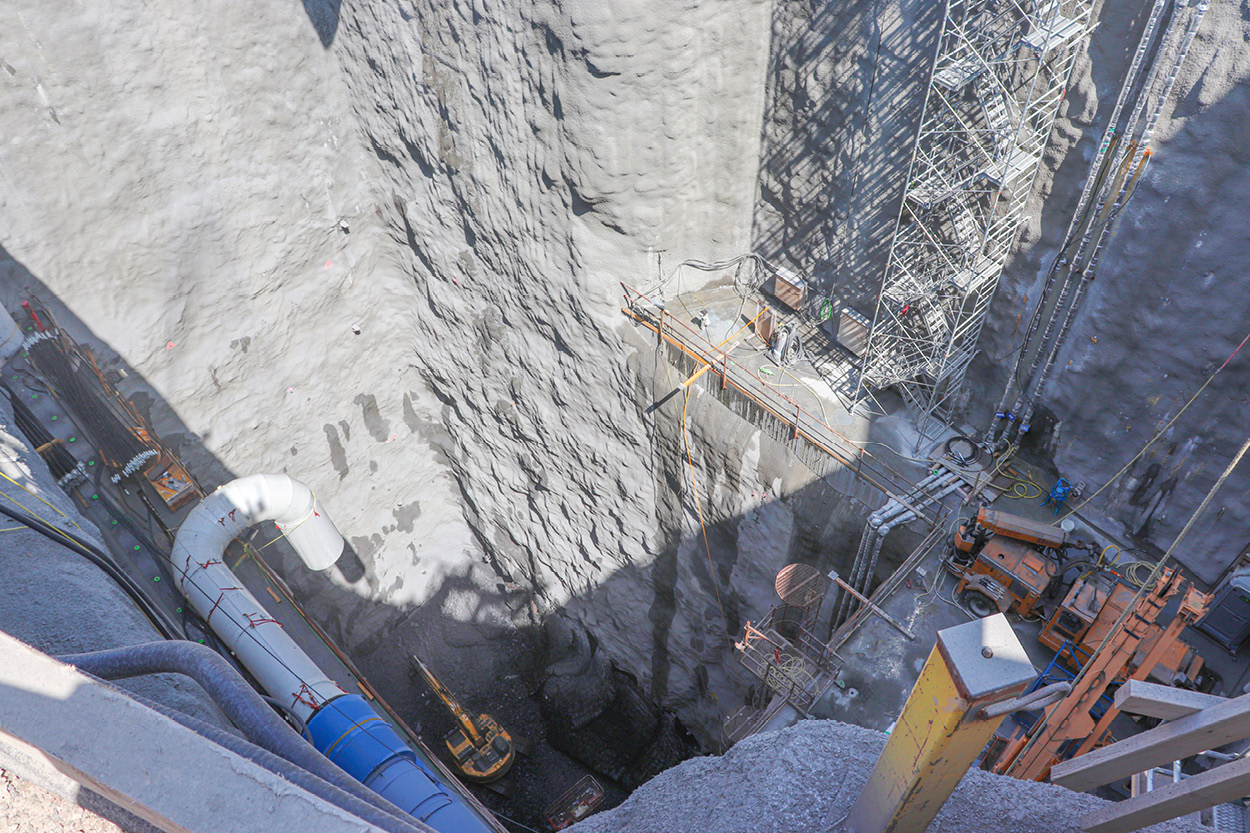 Excavation of main shaft (56 metres)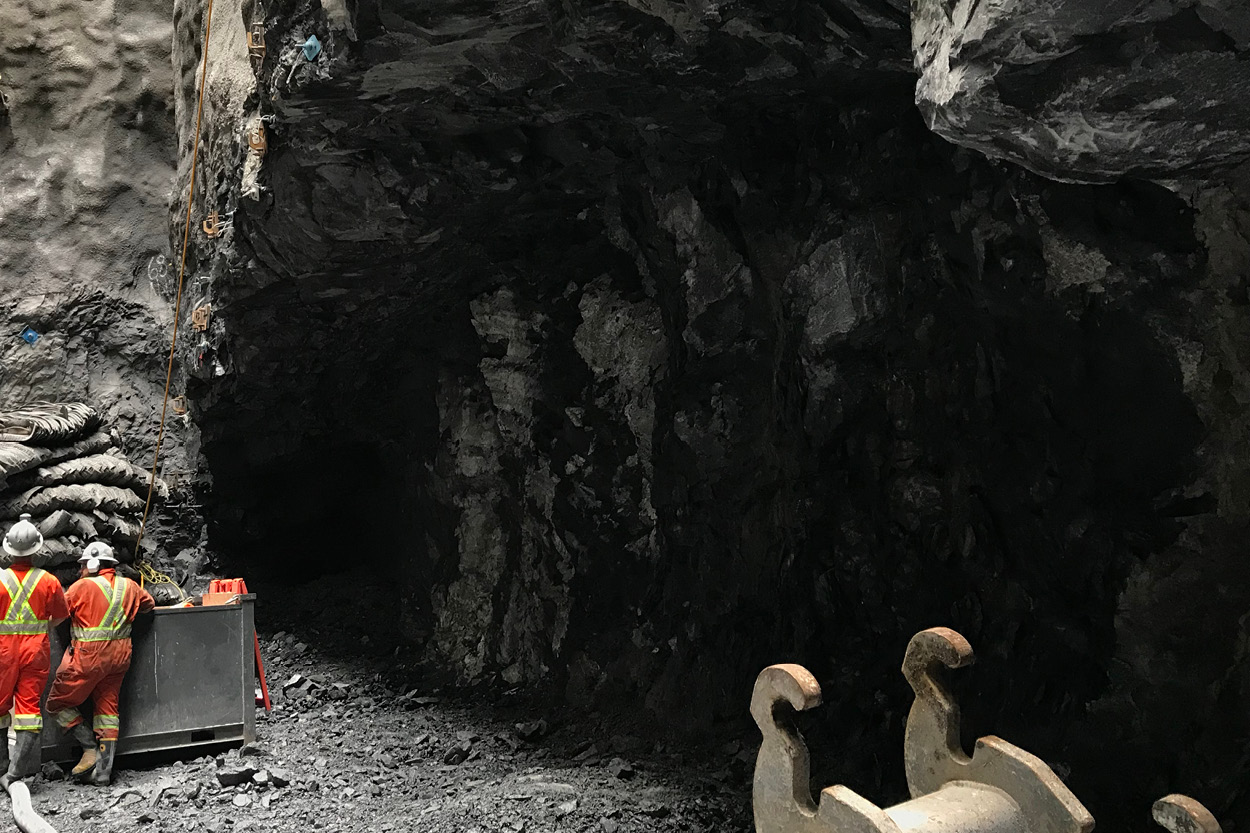 Excavation of galleries (between 56 and 70 metres)
Impacts and mitigation measures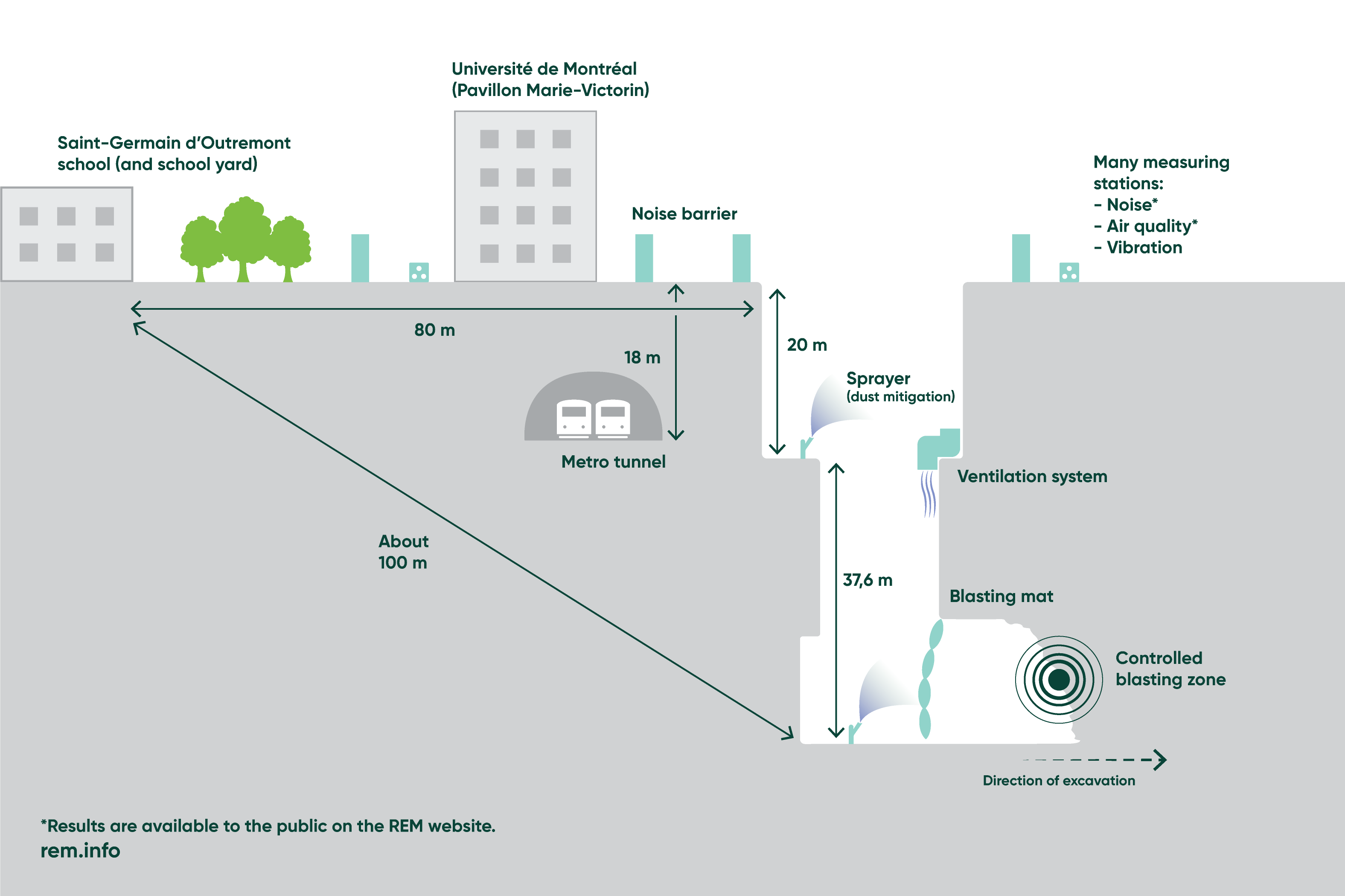 Find out more about construction methods