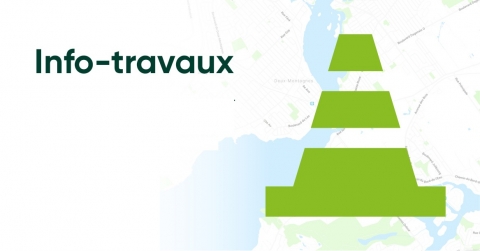 South Shore preparatory work gets underway
Project progress
Published on
Update: work completed, as of March 27, 2018

 
In the coming days, you may notice preparatory construction starting in Brossard, specifically near the site of the future Rive-Sud terminal station. The REM development project having kicked off on February 8th, this work is meant to prepare the land so construction on this major network can get underway.
 
Construction: Where, why and how?
The preparatory work will begin in the southwest quadrant of the A-10/A-30 interchange, far from residential areas. This mobilization will serve to build access routes to the construction site for this station and the network infrastructure.
 
An environmentally conscious—and bird-friendly—site!
To lay the groundwork for the REM's arrival, the site must first be cleared. In the next few weeks, trees and shrubs will be cut and branches removed. All waste will be shredded on site (chipping) if the size, quality and condition of the wood does not allow for commercial recovery.
These activities will be overseen and coordinated by our environmental experts. In fact, the work must be completed before nesting season for breeding birds starts in April, and this important factor is being given due consideration in the organization of our construction activities.
Our environmental teams will also be controlling emerald ash borer populations and Dutch elm disease using approved treatment and removal techniques to prevent their spread to other trees. Particular attention will be given to cleaning machinery and tools to prevent the spread of invasive alien species as well.
Subsequent preparatory steps, including geotechnical investigation drilling, work area demarcation, and land levelling and earthworks, will begin once these activities wrap up.